Government seeks powers to set smart tech standards
The government will seek powers to set standards for smart appliances and electric vehicle (EV) chargepoints to enable consumers to provide flexibility to the energy system.  
27th July 2017 by Networks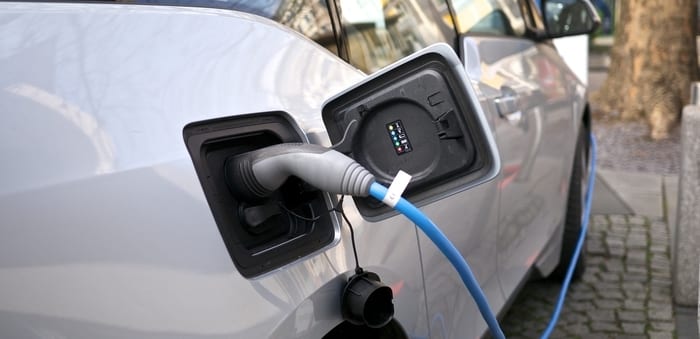 The Department for Business, Energy and Industrial Strategy (BEIS) made the commitment as part of its plan for creating a smarter, more flexible energy system, which was produced in conjunction with Ofgem.
"There is currently little demand-side response from households or small businesses," the report reads. "Yet trials to date show that there is significant technical potential for demand-side response. There also appears to be consumer appetite, given responses to a recent BEIS consumer panel."
"The government and Ofgem cannot be certain how big a part flexibility provided by domestic consumers will play in our future energy system," it goes on to say. "However, we do know that, at present, it is not possible for this to be the case."
To empower consumers to offer flexibility to grid, the government will work with industry to ensure that smart appliances are able to provide demand-side response "whilst ensuring cyber security and avoiding proprietary standards which could limit interoperability and consumer choice."
The report says the government and Ofgem "recognise that standards will need to allow for innovation", and that they will work with the US, EU and other countries to maximise market opportunities for manufacturers and value for consumers.
"Therefore, the government intends to consult on seeking powers to set standards for smart appliances, and will collaborate with industry to develop appropriate standards," it adds.
The document confirms that the government will likewise seek powers to set standards for electric vehicle chargepoints through the Automated and Electric Vehicles Bill announced in the Queen's speech earlier this year.
Ensuring that they can be used for demand-side response and vehicle-to-grid technologies will "make it easier and more convenient for consumers to realise the benefits from their EV battery and the flexibility it can provide."
"More generally, we will work with stakeholders to ensure that we have an integrated approach to electric vehicles which reflects the costs and benefits to consumers and the energy system," the report says.
Ofgem will also decide on the case for mandatory half-hourly settlement for all consumers to encourage suppliers to offer time-of-use of tariffs to households so they can alter their demand in response to price signals. The regulator released a revised timetable for the decision alongside the new smart energy system plan.
BEIS secretary Greg Clark said: "Upgrading our energy system to make sure it is fit for the future is a key part of our industrial strategy.
"A smarter energy system will create opportunities to reduce energy costs, increase productivity and put UK businesses in a leading position to export smart energy technology and services to the rest of the world."
Ofgem senior partner for energy system Andrew Wright commented: "We want to open the door to new technologies and services so that they can help to reduce bills for consumers in the long term.
"It is vital that we get the changes in place as there is potential for a smarter system to save consumers billions between now and 2050."
---
Comments
Login on register to comment