Give EV drivers "right to roam" across networks, APPG chair urges
The MP chairing the All-Party Parliamentary Group on Electric Vehicles has written an open letter to three major vehicle charging networks calling on them to adopt full roaming interoperability - and emphasising that government might force action if they fail to take the initiative.
16th October 2019 by Networks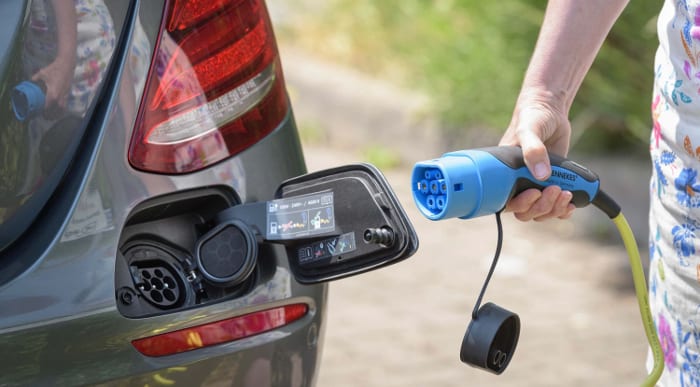 Matt Western, Labour MP for Warwick and Leamington since 2017, made his appeal to the chief executives of Ecotricity, POD Point and BP Chargemaster, which he said are the three largest public EV charging infrastructure networks in the country offering rapid DC charging.
The letter noted that the government had already called on operators to offer card payment by 2020, and that failure to make progress might force the government to act on consumers' behalf.
Western wrote: "Many MPs are expecting action on this issue, and we would be happy to support amendments to the Automated and Electric Vehicles Act to ensure it if progress is not made."
Western said that he had decided to write after discussions with vehicle manufacturers suggested that "lack of interoperability is impacting the confidence of global electric vehicle manufacturers in the UK market."
He warned that major fleet operators, as well as individual consumers, were wary of making the switch to EVs as "the perception that multiple cards, apps and accounts which do not settle balances between each other" is putting them off.
Among EV drivers, "range anxiety" is a recognised problem.
Pod Point says it has 40,000 charging stations; BP Chargemaster's website says that it has completed 40,000 home installations as well as building a network on motorways, A-road and at Mitchell and Butler pub sites; Ecotricity's website claims 300 charging stations at motorway service stations.
Once off the motorway, we really needed the second pair of eyes provided by having a passenger to search through the different charging apps and find the right power rating and connector type

Sam Hollister, EnergyUK
In its February 2019 report, the Renewable Energy Association argued that the growing industry should be allowed time to sort out its own arrangements on interoperability before government takes action.
But Western's letter says that the three firms are out of step with some of their smaller competitors. In September, 9 of them signed a letter of intent to adopt a "roaming" framework, so that drivers would only need one subscription to access all 9 networks seamlessly.
Western noted that "there are presently over a dozen companies operating here who have, or are actively establishing, roaming agreements with each other.
Responding to Western's letter, Daniel Brown, policy manager and EV lead at the REA, said: "The public EV charging industry presently has an opportunity to collaborate amongst itself and define how it wants to tackle the issue of interoperability.
"However, as this is a foundational issue for this sector it isn't going to resolve itself on its own and without credible progress we risk Governmental and political intervention. It is excellent to hear of the agreements that have been signed between operators to date and we hope to see further industry-led progress in the coming months."
The trials of coping with multiple apps while driving an EV car from London to Glasgow were recently detailed in a blog Sam Hollister, a director of trade association Energy UK.
Accompanied by Kyle Martin of consultancy Lane Clark and Peacock, the pair experienced five different charging networks on the journey.
They wrote: "Finding somewhere to charge wasn't a problem while on the motorway as most service stations had chargers installed. However, once off the motorway, we really needed the second pair of eyes provided by having a passenger to search through the different charging apps and find the right power rating and connector type.
"You then have to hope that the one you do find works. We only found one that wasn't – but at that point we only had charge left for 10 miles. Thankfully we did then find a functioning charger but with only 2% battery and zero mile range left at that point, it was not good for our collective blood pressure …"
As Chair of the APPG on Electric Vehicles, I'm calling on UK's leading public EV charge point operators to embrace 'interoperability', which will help make drivers' experience more seamless. pic.twitter.com/CnOUKgmyah

— Matt Western MP (@MattWestern_) October 16, 2019
Western's letter refers to similar problems developing "roaming" on the telecoms sector, when rival network operators once "wasted resources" by developing masts alongside each other, until the operators eventually collaborated on infrastructure and payments.
Western suggested that EV charging could follow a similar path. "Could a similar situation be in play for EV charging? Whilst I understand there is a commercial logic to protecting your customer base, in my view collaboration can result in a market size an order of magnitude greater."
---
Comments
Login on register to comment