ENW adds network capacity ahead of net-zero 2038 commitment
Electricity North West has announced the start of work to add capacity to the power network in south Manchester in support of the £7m South Manchester Enterprise Zone project.
6th November 2019 by Networks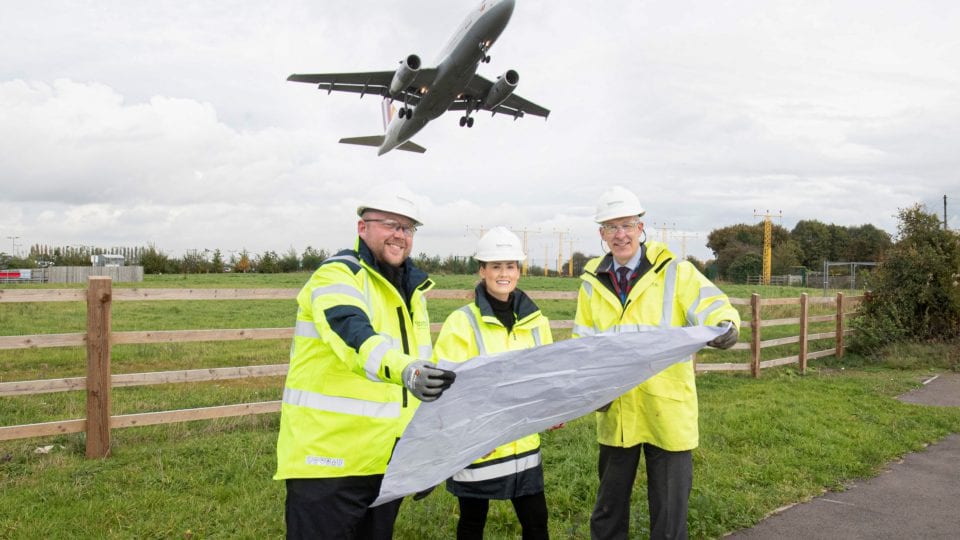 The distribution network operator is installing a new 33,000 volt substation housing two 40 tonne electricity transformers almost doubling network capacity in the area, which will also serve Manchester Airport and the Airport City Manchester development.
Electricity North West will also install 30km of new underground electricity cables, with multiple cables along a 5km route to power the new development, as well as homes and businesses in the local area.
Airport City Manchester is a £1bn development next to Manchester Airport, comprising of offices, hotels, advanced manufacturing, logistics facilities, and retail space.
Electricity North West project manager Ian Greenwood, said: "We're supporting the region's aims to meet a net-zero commitment by 2038, and that means we're investing in the power network now as we all move away from fossil fuels and use more sustainably-generated electricity.
"Airport City is an exciting project for not only Manchester but the whole region. As more businesses come to the area, there will only be an increase in demand for power.
"That's why we are proactively installing a new substation, massively increasing capacity on the power network in the area. The new substation will ensure that customers will continue to receive the power they need today and in the future.
"As always we will do our best to keep disruption to a minimum. Digging up roads isn't easy for people and commuters. We'd like to take this opportunity to thank everyone for their patience and support to allow us to carry out this essential work safely.
Jonathan Haigh, managing director of MAG Property and Airport City JV Partner, added: "Investment in this new infrastructure is essential to facilitate the delivery of our ambitious landmark £1 billion Airport City development, and unlocking the potential to bring 20,000 new jobs to the region over 10-15 years.
"With works set to commence imminently on approved plans for a new £6 million pedestrian bridge, hotel development and office development, we have worked collaboratively with Electricity North West and other stakeholders to ensure the power demands of occupiers are met – both in the short term and in the longer term as Greater Manchester progresses towards its aim of becoming carbon neutral and a healthier, cleaner and greener city-region."
---
Comments
Login on register to comment