Energy Potential: emerging applications of energy storage
The energy storage market is at a tipping point with technologies rapidly proving their worth and business models for deployment taking shape.
18th April 2016 by Networks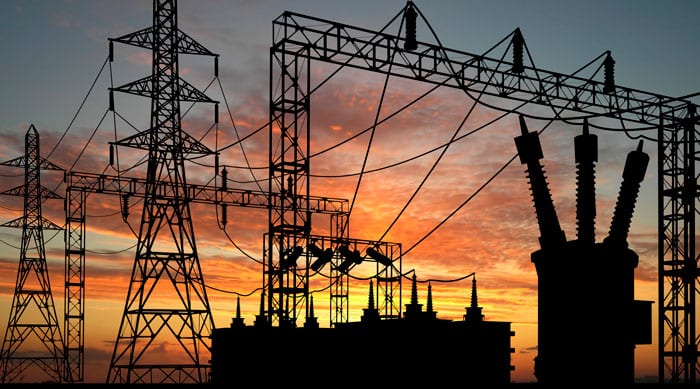 Energy storage is at a tipping point. The major barriers to widespread deployment – a multitude of regulatory legacies – are set to be addressed this year, and the first real source of revenue in the form of National Grid's enhanced frequency response is currently being procured.
Those in the industry say at least some of the technology is ready and financially viable, and a plethora of trial and pre-commercial projects are being tested across the UK. Wide-scale deployment may not be far off. Attention is now being turned to how the business case stacks up. In the process of enabling smarter grids and more efficient use of the system, how will revenue be created and who will be targeting this market?
WHAT STORAGE DEVELOPERS WANT:

1. Remove balancing charges – a double hit currently adds lots to the cost of projects

2. Make it a separate licenced activity – and thereby allow DNOs to own and operate storage

3. Allow it to secure a contract for difference – the scheme should recognise hybrid technology

4. Remove end user classification – which means storage is hit by the Climate Change Levy

5. Remove artificial licensing limits – which constrain the size of upcoming pumped hydro projects, among the most mature technologies
There are several potential revenue streams for energy storage projects, depending on the technology type and response time. National Grid's new enhanced frequency response will provide revenue for the quickest, while grid support is likely to be undertaken by flow batteries, which, while also quick to respond, are more suited to heavy industrial applications. The consensus is that, to be profitable, energy storage owners must be able to tap into several revenue streams.
The speed of market growth over the next couple of years depends heavily on the efficiency of the Department of Energy and Climate Change (Decc) in removing a series of barriers presented by the structure of the industry after privatisation. A Decc consultation on energy storage is expected in spring, and already the industry has a "short menu" of asks (see 'What storage developers want'), some of which have found a warmer welcome at Decc than others. For instance, David Capper, the department's head of future electricity networks, told delegates at Utility Week's recent Future Networks conference that officials are dubious about the merits of introducing a separate licence for storage.
In any case, Decc is unlikely to clarify its position on energy storage until autumn, so energy storage developers face the prospect of connecting in an uncertain regime to qualify for National Grid's frequency response, but operating under another.
Read on for more on EFR and storage business models….
Beyond the lobbying however, the market is continuing to evolve and National Grid's introduction of its enhanced frequency response (EFR) service was a significant moment for the energy storage industry. It reflects the grid's recognition that energy storage is both important to the future of system operation and that parts of the technology landscape may be ready to deliver support now.
EFR primarily looks for storage systems that can provide 100% active power output within a second of registering a frequency deviation. National Grid's commercial development manager Leon Walker says the company decided to tender for the new service after receiving multiple individual requests from storage developers. Although the service is open to any technology, the short response time means batteries are by far the most likely technologies to fulfil the service. At the end of 2015, National Grid invited expressions of interest, and says it has been "overwhelmed" by the response – a total capacity of 1,370MW has been registered. The company wants to contract 200MW for a period of about four years in the initial trial, although many of the details of the structure have yet to be decided. Tendering is due to end in April or May, with the start date set for 2017.
UK energy storage capacity will increase in 2017 as a result of the enhanced frequency response service and then "increase exponentially" to more than 1.6GW by 2020. While National Grid develops its use of storage for rapid response services, there is growing speculation about how the technology could help distribution network operators (DNOs) handle a range of future challenges.
What might seem like a straightforward value proposition for DNOs is complicated by regulation and the classification of storage as both an end user of the system and a generating technology. This classification needs to be redefined if DNOs are to play a significant role in stimulating the energy storage market. And there are other challenges for DNOs.
Five UK energy storage players you should know:

RedT has 19 market-seeding units for its vanadium flow batteries globally.

Cumulus Energy Storage has a copper-zinc battery technology that it says offers low-cost grid-level storage.

Quarry Battery Company has identified 1.5GW of suitable sites – such as disused quarries – for small-scale pumped hydro storage.

Upside hopes to aggregate the potential of 6GW of storage already lying dormant in UK uninterruptible power supplies.

Powervault says it will "take on Tesla" by installing 50,000 2 and 4kWh home energy storage systems by 2020.
Distribution licences cap sales from non-distribution business activities such as storage at 2.5% of the DNO's revenue. Investment in non-distribution activities by a DNO is also capped, at 2.5% of its share capital and DNOs are prevented from trading energy. DNOs could look to a third party to do the trading, but this is a risky business model because third parties will need incentives to deliver peak shaving.
DNO UK Power Networks, at the mid-way point in a two-year trial of an energy storage project at Leighton Buzzard, has said it expects to put forward a business case for DNOs based on the lessons from its trial.
Elsewhere in the market, small-scale and domestic storage technologies are also pushing at doors to open up bigger opportunities for revenues. Evidence from international research group Navigant showed that small-scale energy storage deployment grew 12% in 2015, a significant step up from the year before. The most popular technology for applications at this scale remains lithium-ion, but other technologies are becoming available. Also, aggregation software that could allow small scale distributed storage to punch above its weight in the energy market is similarly advancing in maturity and accessibility.
What makes an energy storage business case stack up?

Delta-ee's Julian Jansen shares insight for Network. Click here for more.
In short, the past year has been one of significant progress for energy storage technologies. They have developed from potential solutions to future energy system problems to become viable options for much nearer-term challenges. Prices for the most mature energy storage technologies are falling rapidly, and as organisations begin to stack their value propositions, more robust business cases are being built for their operation. For maximum value to be gained from energy storage, all that is needed is for obstructive regulations to move out of the way.
---
Comments
Login on register to comment