Electricity innovation showcase highlights savings of £149m
UK Power Networks demonstrated an approach that has saved customers £149 million through innovative technology and solutions, at an industry event earlier this week.
23rd January 2019 by Networks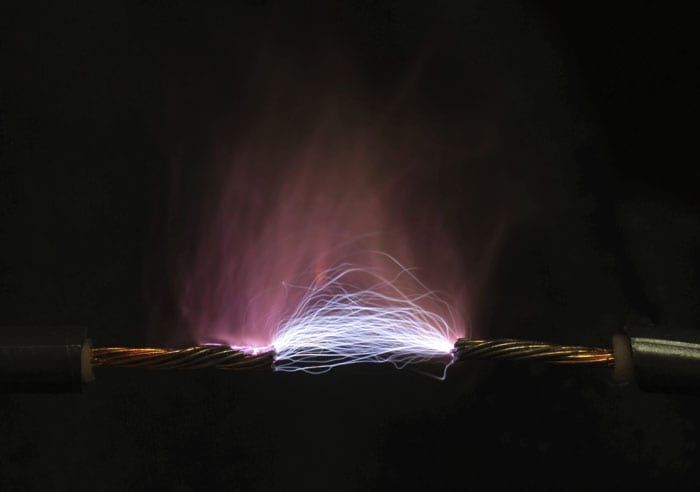 The company's Better Networks Forum at the Institution of Engineering and Technology in London showcases a range of cost-saving projects and is a chance for industry peers to gain an insight into how UK Power Networks keeps the lights on for 8.3 million customers at the lowest cost.
Funding from Ofgem's Network Innovation Allowance (NIA) and Network Innovation Competition (NIC) plays a central role in the many of the projects, with almost £149m saved through the deployment of cost-saving technology since 2015.
Head of innovation Ian Cameron explained some of the cost saving projects: "For us, innovation is about looking at how we can run the network for our customers at the lowest possible cost without compromising safety, network capacity or efficiency. We look at ways we can keep the lights on without buying additional infrastructure, which in turn keeps costs down for our customers.
"The innovation projects we have deployed not only prepare us for the transition to a low-carbon future, they are saving our customers money today by increasing capacity and allowing us to monitor the network more quickly and efficiently."
The innovative work includes Load Share, a project that added enough additional capacity to the network to power more than 45,000 homes without the need to build any further cables or substations and AI Synaps a new technology that uses artificial intelligence to help predict and prevent power cuts before they happen.
The Forum also discusses the power company's leading edge Active Response trial, a revolutionary way of managing spare electricity network capacity that could save customers £271m by 2030 and cut more than 448,000 tonnes of carbon emissions by 2030.
---
Comments
Login on register to comment