Editor's weekly: a plot twist for Hinkley
Just when we thought it was drawing to a close, the ongoing Hinkley Point C story has opened a new chapter. Network editor Jane Gray responds.
29th July 2016 by Networks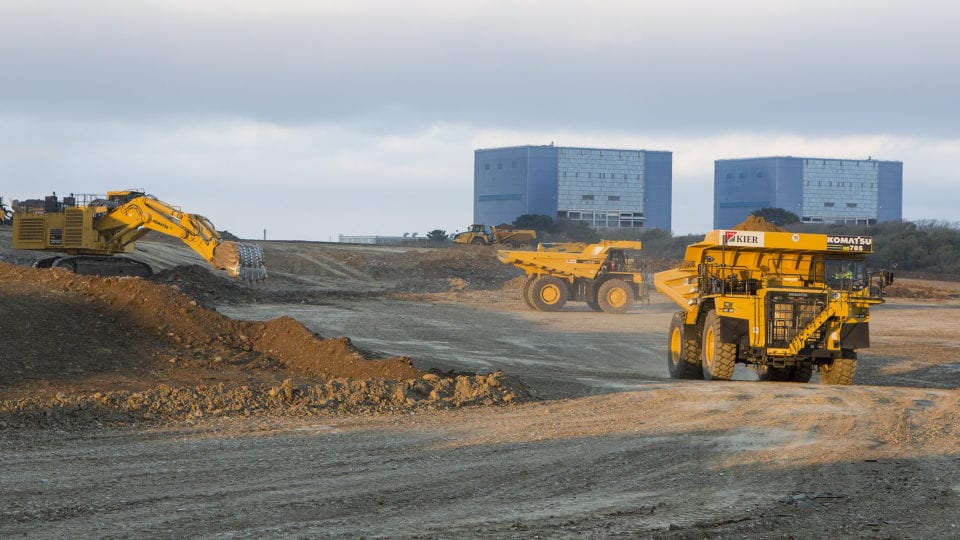 No sitcom or soap opera has ever maintained such a s successful "will they-wont they" drama as EDF and the UK government have achieved over Hinkley Point C.
For years, the now notorious new nuclear project has been the cause of speculative headlines, bailouts, deals, counter-deals and criticism.
For and against: what's been said about the Hinkley Point this week?

Dorothy Thompson, chief executive, Drax

"A positive Hinkley Point C decision will play an important role in the necessary energy mix but will provide no silver bullet. By most estimates, when finally complete, the nuclear plant will provide seven percent of the UK's electricity needs. However, this isn't expected to come 'on grid' much before 2030, and let's remember that in 2030 all but one of the UK's current operating nuclear reactors are scheduled to be closed. Hinkley will therefore be replacing only some of the lost nuclear capacity, not providing 'new' energy to replace coal."

Tom Greatrex, chief executive, the Nuclear Industry Association

"This is an important moment for the UK nuclear sector. Over the last decade, the case has been demonstrated for nuclear power as part of a balanced, reliable, secure and low carbon electricity system of the future.

Tony Ward, head of power and utilities, EY

"We should recognise that the UK's electricity system is changing rapidly, especially in the transition to a more distributed, diverse mix for our power generation. However, the robustness and reliability of the system as a whole will still demand large-scale base-load power.

Richard Black, director, the Energy and Climate Intelligence Unit

"With similar reactors in France and Finland seriously over time and over budget, France needs a Hinkley success if it's to persuade anyone in the West that it's still a serious player in the global nuclear industry.

John Sauven, Executive director, Greenpeace

"This is a bitter pill to swallow for hard up people who have been told that the government is trying to keep bills down while dealing with energy security and lowering carbon emissions.

More comment and news about Hinkley Point C can be found on Utility Week's website.
Then, just when EDF announces its final investment decision in favour of the project – secured by a precarious margin of three board votes – seemingly bringing the saga to a finale, government responds with an almost churlish statement saying it needs to review the "component parts" of the deal to support Hinkley Point C's construction. It doesn't want to make a definitive decision on the deal now until the autumn.
The decision, announced in a four-line statement from newly installed business and energy secretary Greg Clark came as a shock to most. There had been an assumption that government would scramble to finalise ratify its arrangements to support EDF.
Union and trade body representatives have slammed the development, bewailing the impact on jobs and contract pipelines. Other business groups have been more measured, but barely veiled their disappointment since, if it goes ahead, the project represents a major cash cow to all and sundry in the nuclear supply chain.
The real issue which makes Hinkley so important and so controversial however, is its role in assuring security of supply for the UK in a low carbon future.
While advocates argue that it will supply critical low carbon baseload to replace old nuclear capacity and closing fossil-fueled power stations, opponents suggest that a) it cannot do both of these things and certainly not quickly enough to avoid the negative consequences of an already stressed capacity margin. And b) that since government took it decision to support Hinkley Point C, our vision of the future energy system has changed – almost beyond recognition – to incorporate much bigger roles for decentralised generation, renewables, energy storage and demand side response. Then there's the unknown dynamic that radical improvements in energy efficiency might achieve with comparaitvely minimal expense – Utilitywise, an energy consultancy, says energy efficiency gains cancel out the capacity requirement Hinkley might eventually bring online.
Many experts observe that even an enormous uptick in energy efficiency and distributed and renewable technologies would not negate the need for new green baseload in the future. But really it would be no wonder in the midst of several key consultations and projects on the future of grid functionality, if the government were to feel it should take the opportunity, provided by a change in administration, to review its earlier promises.
Then consider too that the expensive strike prince and subsidy deal to support Hinkley was the labour of former chancellor George Osborne – now fallen from grace – and that, reportedly, Theresa May has national security concerns linked to Chinese investment in Hinkley, and really we should be asking why government's stalling came as a surprise.
Those with vested business interests in Hinkley's future will certainly be frustrated and angered that Clark's first major action as the secretary of state for business, energy and industrial strategy was to act in a way which they see to contravene the interests of all three elements in his portfolio.
Furthermore, many wioll say that the manner in which he conducted that intervention was unhelpful – waiting until after EDF's final investment decision to reveal a new setback for Hinkley Point C does nothing to give confidence in the UK government's ability to take important, long term critical infrastrucuture decisions.
However, while clarity on the UK's energy security policy is urgently needed and the announcement of a new delay was poorly handled, it is not a bad time for government to take stock of the inputs to its Smart Systems Consultation (being conducted in partnership with Ofgem), the Future Power System Architecture Project, the National Infrastructure Commission's Smart Power report and more similar works. If, that is, it really uses this time to consider how it might approach a much more systemic view of the energy system, and what this might mean for energy policy in general and new nuclear in particular.
---
Comments
Login on register to comment