EDF Energy enters asset optimisation deal
EDF Energy have entered an asset optimisation deal with energy investment specialists, Gresham House, which will see them optimise 20MW of battery storage and 4MW of generation assets owned by the Gresham House Energy Storage Fund plc.
25th September 2019 by Networks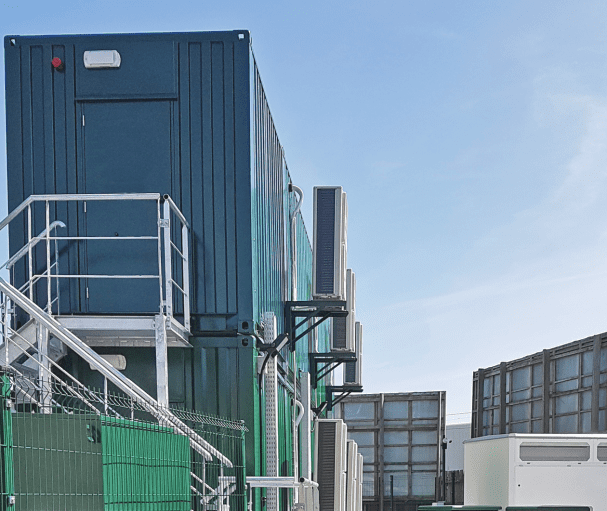 The deal will see EDF Energy, alongside technology partner Upside Energy, open up all revenue streams available in the market today for these assets, including ancillary services, load shifting and wholesale optimisation.
Gresham House has developed a large number of storage assets in support of the National Grid and is the latest in a series of asset owners to be working with EDF Energy and Upside.
Vincent de Rul, director of energy solutions at EDF Energy, said: "It's an important time for battery storage, as events like the recent UK blackout confirm. The UK's successful transition to a low-carbon future will increasingly draw on optimisation of assets like these alongside low-carbon generation.
"We're thrilled to be working with Gresham House as they realised the revenue opportunity in battery storage early on. We firmly believe that with our wholesale market expertise and trading capabilities we'll be able to secure revenue value into the long-term."
Ben Guest, head of Gresham House New Energy and lead fund manager of the Gresham House Energy Storage Fund, added: "Our battery storage portfolio aims to generate sustainable financial returns for our investors while supporting the UK's transition away from fossil fuels and towards clean energy. Asset optimisation is the largest contributor to revenues and through this partnership with EDF Energy we are able to broaden our revenue stack and provide our investors with certainty despite the shifting regulatory environment."
Devrim Celal, CEO of Upside, commented: "Technology is playing an increasing role in the transformation of our energy system. We are delighted to be working with our partners to drive forward the UK's move to a clean energy future."
EDF Energy's Powershift platform will optimise assets at Gresham House's Rufford and Littlebrook sites, which have a combined 24MW of battery storage and generation assets.
---
Comments
Login on register to comment