Drawing on experience
Swedish energy group Vattenfall was recently awarded a licence to own and operate electricity networks in Great Britain as an IDNO. Alec Peachey speaks to the company about its plans.
4th January 2018 by Networks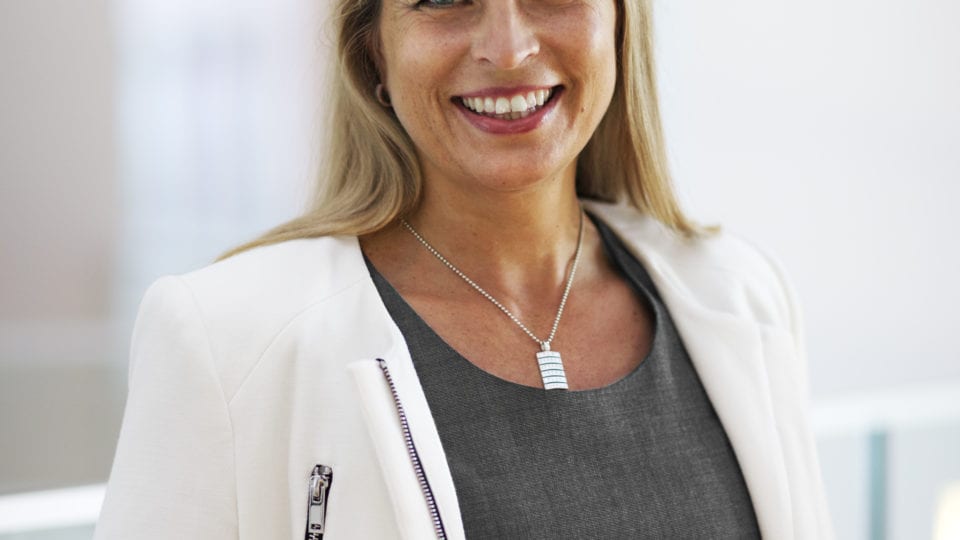 Vattenfall's head of business area distribution says the company will draw on its experience in Sweden when starting electrical distribution network operations in Great Britain.
The company was awarded an operating licence by British energy regulator Ofgem in November with operations expected to get underway this year.
The European energy group has formed a new unit to own and operate electricity networks in Great Britain – Vattenfall Networks Ltd.
However, the UK is not a new market for Vattenfall as the company has been operating in the UK since 2008, investing nearly £3 billion in its wind energy business.
Annika Viklund said: "Vattenfall has extensive experience in operating electricity networks, including smart meters, and we are now also investing in micro grids and smart street lighting. We will use our expertise to develop the British networks business. Vattenfall will offer integrated and climate smart energy solutions to future customers in Great Britain."
At the time of the announcement, Magnus Hall, Vattenfall's president and CEO, said: "This is another important step for Vattenfall in the UK which is an interesting market where we see good opportunities to further grow with our climate smart energy solutions. This is in line with our overall strategy to become fossil free in a generation and supporting our customers in reducing their carbon footprint."
Obtaining the licence
The company worked closely with Ofgem to ensure that it obtained the licence.
Explains Viklund: "It has been a very professional process by Ofgem. They are understandably careful about making sure the companies entering the UK networks market are professional and serious, so we are really happy to have been successful."
With more independent distribution network operators entering the market, the firm's head of business area distribution believes it is a good thing for customers.
"Even if it is sometimes difficult to admit myself, I do believe that competition is good for regulated business," she remarked. "We should also have in mind that if you're an independent distribution network operator (IDNO) you are still connected to the distribution network operators (DNOs). I prefer not to refer to them as competitors, I'd rather talk about partners, as we're strictly regulated.
"The intention of the British regulator Ofgem is to encourage more competition because they believe it is good for the market and for customers. In that respect we understand their position of also welcoming new entrants to the market. To be able to develop together with partners and in close relationship to customers is the way forward for the distribution operators."
Vattenfall Networks Limited is aiming to grow as an IDNO. The new unit will build and operate new connections to the existing network in new residential, retail or industrial areas.
According to Viklund, the company's experience as a distribution network operator in Sweden and Germany means it is well placed to know what customers want.
"The timing is right for new entrants in the UK market. We have over three million customers and are also recognised as being professional, innovative, and customer centric – having developed quite a lot of smart energy solutions. At Vattenfall we have been operating and installing smart meters for over 15 years."
The rollout of smart meters in the UK is something that has been met with apprehension, something which Viklund is acutely aware of.
"I think it's natural that customers can be quite hesitant from the beginning," she notes. "It's a matter of showing what kind of information can be shared. At the end of the day it's the consumers' data.
"I'm also conscious of the hesitance regarding data privacy. We've been through these things in Sweden, discussing and finding solutions. Safeguarding the customer's integrity and data is very important, emphasised by the General Data Protection Regulation (GDPR) legislation coming in next year.
"I think being open and showing customers what you can do is important. In Sweden we have had experience of customers becoming more interested in, and understanding of, their energy consumption.
"Online they're able to look up possible power outages. For quite some years we have offered digital tools to customers. We believe that this is something else that could be of interest to the UK market."
This customer focus is something that keeps cropping up during Network's discussion with Viklund.
"The history of the energy market is such that customers have historically become quite passive," adds Viklund. "Nowadays when customers are being offered these kind of digital services, we put a lot of effort into communicating with them, and they are getting more interested day by day.
"That interest will be developed, but we should not bog our customers down with a lot of data they don't need or ask for. But the availability should be there."
So, is Vattenfall's experience with the rollout of smart meters something that they will use to their advantage when entering the UK market?
"I think it is something we can evaluate," states Viklund, with a note of caution. "We're humble as an entrant to see and understand what customers ask for and what they expect from network companies. It is something we'll pay a lot of attention to, but I also think it's important to approach the market with different kinds of services. We have experience in Sweden where we have city and rural networks.
"We also have experience of Berlin where customers are a bit more hesitant about smart meters, but there are other things they're prioritising. I think the experience we have from being network operators in both Sweden and Germany, but also historically in Poland, means we have learnt to enter a market with humbleness and big ears."
Getting things underway
With operations expected to start next year the firm has appointed Stewart Dawson to head up Vattenfall Networks Ltd. He has over 30 years' experience in managing both regulated and private networks in the UK.
"There are no regulatory restrictions around where we can operate in Great Britain," comments Viklund. "What we will do is assess all the relevant and interesting business opportunities we have for the market so that we're not limiting ourselves.
"We'll also be looking at the different customer segments. Looking at the expansion areas where IDNOs are invited to approach I think it's interesting for us to look at all different types of customer areas. We have experience of all these customer segments, so it is more about where the opportunities arise. We will evaluate them on a business case basis and see where we can add most value. We are keen on being able to enter as soon as we can, based on the opportunities that arise in the market."
---
Comments
Login on register to comment