DNOs still able to 'game the system' under RIIO
Regional power networks are being allowed to "game the system" under the RIIO framework, a researcher from the University of Exeter has claimed.
6th July 2017 by Networks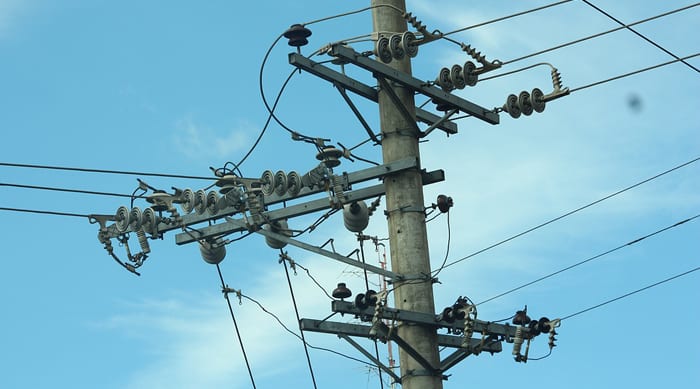 The price controls do not impose sufficient penalties on distribution network operators (DNOs) for inflating their cost forecasts, according to Helen Poulter of the Exeter Energy Policy Group.
Nor has the regulatory framework truly incentivised innovation, she told Network's sister title Utility Week .
"So far, we cannot see that RIIO has changed, or shaken-up the industry in the way that it should."
Poulter believes Ofgem's methodology for assessing networks' business plans is to blame for a lack of rigour and accountability in cost forecasting.
Under the RIIO settlement process, business plans undergo an initial assessment by Ofgem and those which pass muster are fast-tracked. Networks which are fast-tracked are awarded a lower "sharing factor", meaning they get to keep a greater proportion of any underspend they achieve.
The networks which are slow-tracked are required to submit revised business plans which are then used alongside Ofgem's own cost estimates to calculate the information quality incentive (IQI) benchmark.
Slow-tracked networks are assigned their sharing factor based on the difference between their business plans and the IQI benchmark.
Poulter told Utility Week that since the benchmark gives more weight to Ofgem's cost estimates than to those submitted by the networks, RIIO has been "more successful" than RPI-X at preventing DNOs from submitting overcosted business plans. But, she added, there is evidence to indicate the problem remains.
"If you look at the annual review, WPD [Western Power Distribution], who were the only fast track DNO, have overspent whereas the other DNOs are underspending," she said.
WPD was granted a sharing factor of 30 per cent – the lowest among the DNOs – for the current price control. However, according to Ofgem's first annual report into RIIO ED1, the network is on course to breach its allowance by £423 million, thereby taking a loss of £296 million.
By comparison, UK Power Networks was assigned a sharing factor of 47 per cent – the highest of any of the networks. Nevertheless, the firm is expected to profit to the tune of £496 million due to a projected underspend of £929 million.
"This suggests that gaming is still possible if the DNOs re-submit their business plan under the IQI mechanism," said Poulter.
---
RIIO ED-1 allowances and forecast spending
Source: Exeter Energy Policy Group. Based on figures from Ofgem's RIIO ED-1 annual report.
---
"We cannot see the benefit of the fast and slow track," she added. "It seems far better to us that the DNOs have a threat of their assessment not being good enough first time around, and that failure to reach a certain efficiency incurs penalties.
"Overall of course, we do not like benchmarking – because it is too intrusive and continues with the 'them and us' tradition, and we prefer moving to a distribution service provider model coupled with performance based regulation on outputs."
Poulter said the RIIO framework has also failed to incentivise real innovation: "There is no mandatory requirement for any DNO to show innovation, other than a small use-it-or-lose-it funding pot.
"The DNOs are not pressed to change their business as usual approach… so they are able to keep their investors happy and produce savings for customers by remaining the same."
"So far, we cannot see that RIIO has changed, or shaken-up the industry in the way that it should," she concluded. "It is only the first year for the DNO's but the fact that the price-control lasts for eight years is worrying.
"We do not have the luxury of time anymore so the fact that we are expected to wait to 'see how it goes' could cause us to see innovation within governance and industry stifled, again leaving the UK on the back foot compared to other countries…
"We should now reassess and learn from the annual report, and admit that RIIO could be more successful."
---
Comments
Login on register to comment