Critics fear Ofgem's charging review will stifle renewables
Ofgem has held firm on its plan to reform the way the electricity networks recover the cost of providing pylons and cabling from consumers, a decision that it says will remove "harmful distortions" from the current charging framework.
22nd November 2019 by Networks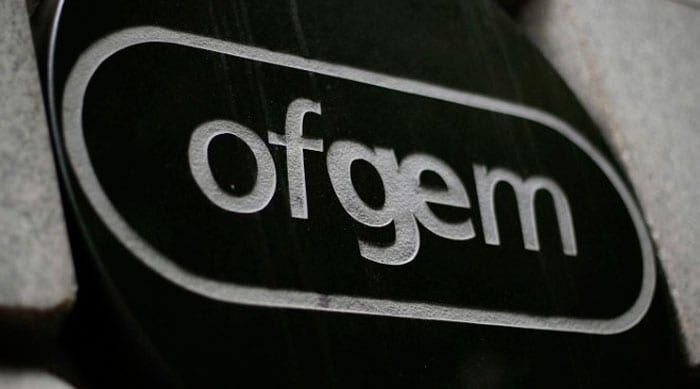 However, the move has brought criticism from industry bodies and energy companies, which fear that increased charges for some smaller generators of renewable electricity will disincentivise them and reduce the amount of green electricity, and electricity storage capacity, available on the grid.
Ofgem's Targeted Charging Review examined how the networks' "residual charges" cover the fixed costs of maintaining the network.
Its argument, set out in a 167 page decision document, is that smaller consumer-generators that still draw power from the electricity grid when needed are currently avoiding their fair share of these charges, with the cost falling unfairly on other non-generating consumers.
"The changes set out in this decision document will result in fixed residual charges for all households and businesses," Ofgem explains.
It will also reform the "inefficient" system of payments and charges that benefit certain power plants through the system of "embedded benefits".
According to the regulator, these "distort the competitive market, unnecessarily add costs to energy bills, and do not reward the most efficient generators".
Ofgem's decision on the Targeted Charging Review will have a negative impact on the growth of onshore wind and solar power

Juliet Davenport, chief executive, Good Energy
Although Ofgem acknowledges that some generators – including renewable generators – will pay more, it argues that, overall, "similar levels of decarbonisation can be delivered at significantly lower costs to consumers".
Others disagreed, however.
The Renewable Energy Association (REA) said that it would negatively impact the small-scale renewable power generation sector and "undermine business case for batteries and other forms of storage" until a further round of reforms in 2023, on "Access and Forward Looking Charges".
Nina Skorupska, REA chief executive, said: "The rapid pace of renewable energy deployment over the past decade has reshaped the UK energy market. The industry accepts that as a result, the system for how generators pay to connect and use the grid needs to change.
"Although there are a few consolations for larger generators, today's announcement undermines the move towards a more flexible power system. These reforms mean that businesses and homes which have taken responsible steps to install low carbon technologies will effectively pay more to use the wires needed to support the system.
"Our proposal from the start was for the TCR to be progressed in combination with another set of proposed changes, called the review of 'forward looking charges.' Tackling and rolling out these two sets of proposals in tandem would have allowed the whole picture of grid charges to be progressed at the same time in a cohesive manner.
"This has not happened, however, and we now face a period of investor uncertainty and a significantly weakened business case for battery storage and the other crucial systems we need to ensure Britain has a modern power grid.
"Ultimately, this decision will negatively impact subsidy-free renewables and until the 'forward looking charges' review is enacted we risk further shrinking the pipeline of new projects."
Juliet Davenport, chief executive at energy generator and supplier Good Energy, said: "Ofgem's decision on the Targeted Charging Review will have a negative impact on the growth of onshore wind and solar power, with the latest assessment predicting half of new projects projected to be abandoned due to the added costs.
"The decision will also penalise the most vulnerable and energy efficient customers by increasing network charges for some low-consuming domestic consumers by almost 20 per cent.
"None of these outcomes are consistent with addressing the climate emergency or achieving net-zero emissions by 2050, going against the stated policy objectives of all political parties as we head into an election. We call on Ofgem to reconsider its decision and delay any changes until a new government is in place and its policies are clear."
Ofgem argues that, by 2040, the two elements of the reformed charging system will benefit consumers to the tune of £3.8bn to £5.3bn, plus additional benefits to the system of £0.8bn to £2.9bn.
---
Comments
Login on register to comment