Cost of backing up solar is 'negligible'
The cost of backing up solar generation and integrating it into the energy system is "negligible", a report commissioned by the Solar Trade Association has found.
5th October 2016 by Networks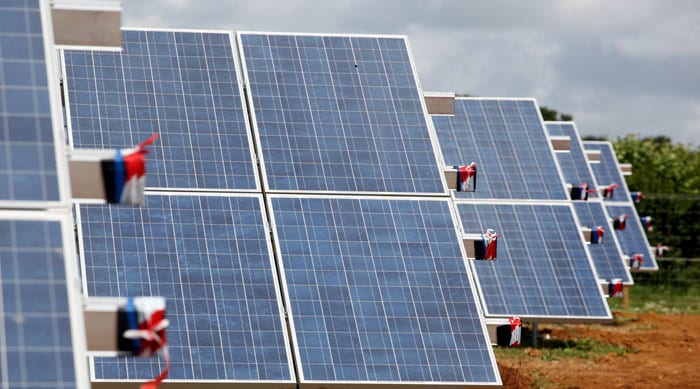 At just £1.30/MWh it represents less than 2 per cent of the current cost of solar generation.
Tripling the volume of installed capacity in the UK to 40GW – enough to meet 10 per cent of the country's annual electricity demand – would only raise the cost of managing variability to £6.80/MWh.
Large scale deployment of battery storage would significantly reduce the cost of managing variability.
Aurora Energy Research has estimated that if battery costs fall to £100/kWh by the early 2020s, as current trends suggest, then installed capacity could reach as much as 8GW by 2030.
If this did happen, the cost of intermittency for solar generation would be £-3.7/MWh, meaning it would actually have a net benefit for the energy system.
"Batteries and solar are a complementary combination, with batteries improving the capture prices of solar, and solar creating a generation profile whereby batteries can profitably store and then deliver to the market as needed," the report said.
Chief executive of the Solar Trade Association Paul Barwell said: "Solar is an enabling technology which brings down the cost of integrating wind and battery systems."
"We are on the cusp of an incredibly exciting technological transformation in the power system that the new [Department for Business, Energy and Industrial Strategy] has an exceptional opportunity to drive forwards."
Chair of the Energy Transitions Commission Lord Turner said: [The report] confirms what an increasing number of analyses are now telling us – that we can build electricity systems with high shares of renewables such as solar and wind, using lower cost batteries, other storage technologies and demand management to deal effectively with intermittent supply.
"We should not be holding back from further renewables investment out of fear that we can't keep the lights on."
---
Comments
Login on register to comment