Clarity lacking on apprenticeship levy
As network operators struggle to address skills gaps, uncertainty prevails over the delivery of support for apprenticeship training across the UK.
31st May 2016 by Networks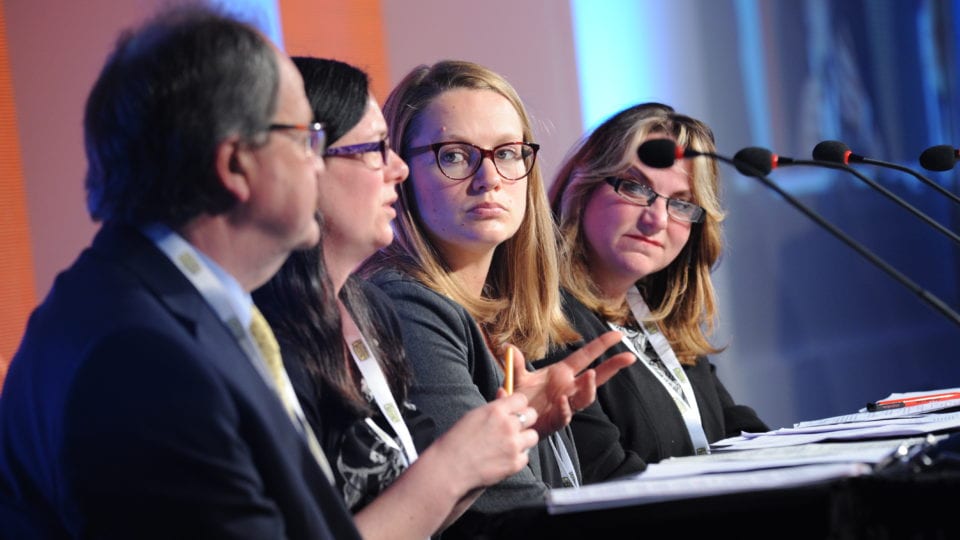 Across the UK's devolved nations, civil servants are divided and uncertain about how they will structure the national apprenticeship levy – this much was clear from debate at the National Skills Academy for Power's (NSAPs) annual conference in Glasgow in May.
The event gathered representatives from the departments responsible for skills policy across England, Wales, Scotland and Northern Ireland to inform delegates about plans to implement the new levy. This takes effect in April 2017 and will require all employers with a wage bill of over £3 million per year to make monthly payments of 0.5% of that bill to HM Revenue and Customers via PAYE. This money will be used to fund apprenticeships.
KEY POINTS

> Clarity lacking over roll out of National Apprenticeship Levy

> Scope for disruption to employers – especially those with employee bases which span devolved nations

Also note:

> NSAP also used its annual conference to officially launch its Skills Accord which aims to enhance sector skills resilience through supply chain agreements.

> In 2017 NSAP's annual conference, and its People in Power awards, will take place at Utility Week Live, in partnership with Network.
So far so good. However, it soon became clear at NSAP's event that while the collection mechanism for the levy has been established in a common style across all of the UK, the way in which employers will see returns on their levy payments are far from being agreed and will quite likely be different from devolved nation to devolved nation. For employers, including many energy network operators who have operations which span the UK, this could prove problematic and, at the very least, bureaucratic.
In England, the way forward is relatively well understood. A policy commitment has been made that employers will get more out than they put in to the levy, so not only will employers be able to claim back 100% of their levy payments in apprenticeship vouchers, they will also receive a 10% top up from government. Funds will expire 18 months after they are added to an account, so employers are motivated to train continuously and an online platform will be launched so that employers can monitor their accounts and identify accredited training providers to deliver the services they need.
What's not clear in relation to the English levy, is how cross-border worker will be treated since, at the moment, levy rules will apply according to the employee postcodes held by HMRC.
In devolved nations, there is, as yet, no commitment to deliver a top up to employer funds and indeed it is not even clear that employers will be able to draw back 100% of what they put into their levy accounts. It's also unclear which training providers will be eligible for employers to use across devolved nations – an employer in Scotland may, for example, find that they cannot use levy funds with an English training provider.
In part, the lack of clarity over plans in Wales, Scotland and Northern Ireland is down to political cycle, with recent elections meaning that policy decisions have had to be put on hold. However, it is also down to some quite fundamental differences in existing skills policy – including approaches to quality versus quantity in apprenticeship starts and commitments to provide wider ranging training and upskilling support, beyond apprenticeships.
Yet another are of potential divergence across devolved nations may be the standards against which apprenticeships are accredited. While some favour the use of longer-established National Occupational Standards, England has advocated the use the new Trailblazer standards.
More news will be forthcoming on all of these points, but in the meantime, employers, NSAP and leaders at Energy and Utility Skills Group remain concerned that developments may undermine the establishment of greater skills mobility across the sector, not to mention their ability to attract sorely needed new talent with robust and inspiring paths for professional development.
---
Comments
Login on register to comment