Carbon Trust launches new initiative to transform energy system
The Carbon Trust has launched a new initiative to unite the energy industry in overcoming key barriers to the transformation of the energy system.  
12th June 2017 by Networks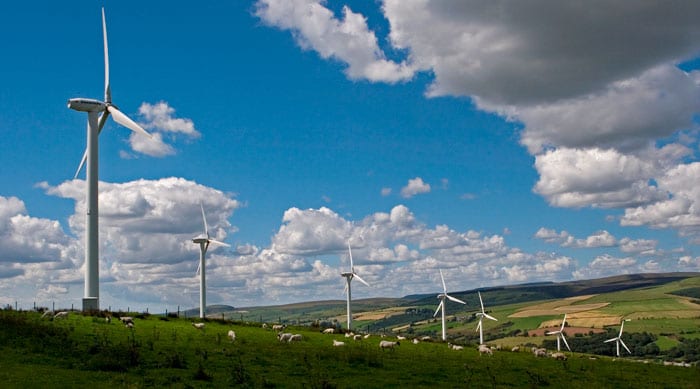 Partners in the Energy Systems Innovation Platform (ESIP) represent almost 50 per cent of the electricity supply market in the UK.
"The fragmented nature of the energy market is driving fragmented decision making and many investments are led by technology not market needs."
They include companies such as Centrica, Dong Energy, SSE and Scottish Power, which own significant generation portfolios, both conventional and renewable.
The platform will seek to remove obstacles to investment relating to issues such as regulation and long-term business models, using "rigorous and transparent analysis" to develop solutions from an "impartial and technology neutral perspective".
It will initially focus on how best to utilise energy storage to cost-effectively integrate intermittent wind generation into the grid.
"There is now a general consensus that the UK energy markets needs to be revamped so we can embrace a flexible and more decentralised energy system," said Carbon Trust director of innovation Andrew Lever.
"However, the fragmented nature of the energy market is driving fragmented decision making and many investments are led by technology not market needs. There is an urgent need for an open forum where the wider industry can collaborate to solve common issues… ESIP fills that gap.
"We now have a window of opportunity to foster new business models and put in place the regulatory mechanisms that will give investors the confidence to stop chasing market distortions and focus on the long term."
Lever told Utility Week that the failure to implement the right business models and market structures within this window will lead to inefficient investment decisions, and eventually stranded assets. He said storage developers, for example, need to be able stack revenues to ensure they install their assets where they add most value back into the system.
A study published by the Carbon Trust last year concluded that the UK could save up to £2.4 billion annually by 2030 by developing a more flexible energy system using storage. Lever said a key goal for the new initiative will be to determine what changes need to be introduced to ensure the various industry stakeholders each capture "a fair slice of that cake".
ESIP project manager at the Carbon Trust, Nils Lehmann, added that developing business models for storage which are aligned with whole-system benefits is a "vital piece of the puzzle which has not been looked at yet".
He said the platform's work will help to overcome "the 'chicken and egg' dilemma between market creation and industry deployment that often limits the uptake of promising new solutions."
ESIP is being supported by the Scottish government and the Foreign and Commonwealth Office, and plans to publish the initial findings from its work towards the end of this year.
Last week Dong Energy revealed plans to integrate a battery system into its existing Burbo Bank wind farm in order to provide frequency response to National Grid.
---
Comments
Login on register to comment