Call for major overhaul of UK's energy sector
Professor Dieter Helm's independent review into reducing costs in each element of the electricity supply chain has been published.
25th October 2017 by Networks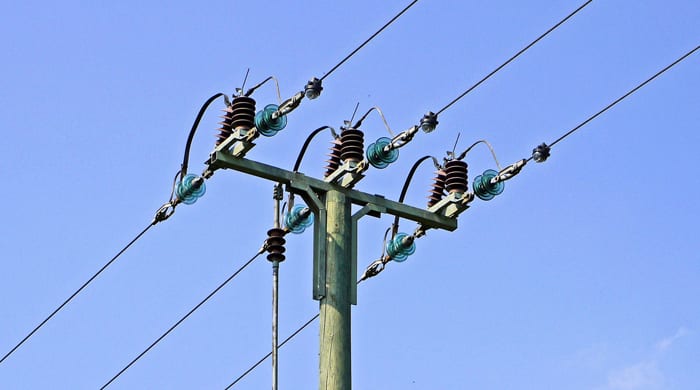 Building on the government's Industrial Strategy Green Paper, Professor Dieter Helm CBE was asked in August to consider the whole electricity supply chain of generation, transmission, distribution and supply.
In his review, Professor Helm has called for a drastic overhaul of the UK's energy sector.
He recommends a broad swathe of reforms, some of which are outlined below:
Feed-in tariffs, contracts for difference and the capacity market auction should all be merged into a unified equivalent firm power (EFP) capacity auction. Low-carbon generators would be forced to bear the costs of their intermittency.
The legacy costs of the renewables obligation, feed-in tariffs and contracts for difference should be separated out, ring fenced and placed in a "legacy bank". They should be charged separately on customer bills and industrial energy users should be exempt.
The government should establish an independent national system operators (NSO) and regional system operators (RSOs) under public ownership. They should take on a number of duties currently undertaken by distribution network operators (DNOs) and Ofgem.
The RSOs should be given responsibility for securing local energy supplies and should do this by contracting out system requirements. This process should take the place of periodic reviews and price caps under the RIIO framework. DNOs would effectively become contractors – "one of a number of competitive suppliers".
Carbon taxes and prices should be harmonised by setting a universal carbon price across the whole economy. There should be a border carbon price to prevent emissions being exported.
Separate licenses for generation, supply and distribution should be replaced by a simpler, single license, at least at the local level.
Standard variable tariffs should be superseded by default tariffs based on an index of wholesale costs, the fixed cost pass-throughs, levies and taxes, and a published supply margin. The government's proposed price cap should take the form of a cap on the supply margin.
The government should give an annual statement to parliament, setting out required capacity margins and guidance for the NSO and RSOs.
Professor Helm says failure to implement these recommendations is "likely to perpetuate the crisis mentality of the industry, and these crises are likely to get worse, challenging the security of supply, undermining the transition to electric transport and weakening the delivery of the carbon budgets."
He added: "It will continue the unnecessary high costs of the British energy system, and as a result perpetuate fuel poverty, weaken industrial competitiveness, and undermine public support for decarbonisation.
"We can, and should, do much better, and open up a period of falling prices as households and industry benefit from the great technological opportunities over the coming decades."
Business and Energy Secretary Greg Clark said: "Homes and business depend upon reliable, affordable power and the government is ambitious in its plans to keep costs as low as possible for them over the coming decades.
"We are already taking significant steps to upgrade our energy infrastructure as part of the Industrial Strategy and have published draft legislation to cap poor value energy tariffs helping millions of consumers across Britain. I am grateful to Professor Helm for his forensic examination. We will now carefully consider his findings."
You can read more about Professor Helm's review here.
---
Comments
Login on register to comment