Adapting to the new reality
This summer's decision by Ofgem and the government to block DNOs from owning and operating storage was seen by some as a blow. Network looks at how they are finding ways to adapt and use existing assets to identify future business opportunities.
7th November 2017 by Networks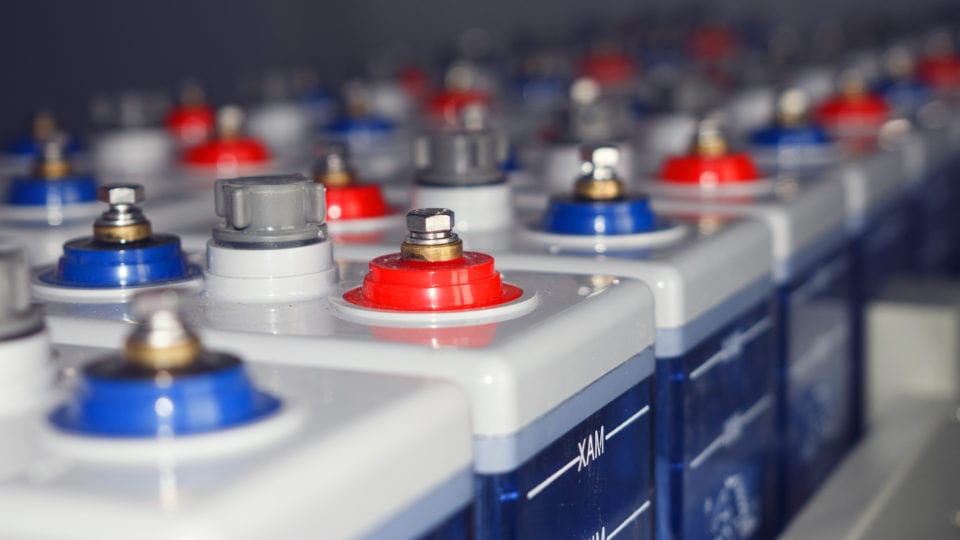 Ofgem's justification of the move to block DNOs from owning and operating storage was that it sees network operators increasingly in the role of buyers of flexibility services, and as such, does not want them to operate their own storage. It believes that as DNOs transition to becoming distribution system operators (DSOs), their impartiality must be guaranteed, and that this will not be possible if they have an interest in a particular option.
Trade body the Energy Networks Association (ENA) says it agrees with the government that networks should not participate in markets with storage. However, since DNOs are going to have increasing amounts of storage on their networks, it foresees that they will move to procure services to operate this from third parties.
A growing number of companies such as AEF and Gravitricity can provide storage to DNOs, according to Randolph Brazier, head of innovation and development at the ENA. These companies are investigating all types of battery technology, including using liquid salt or hydrogen, he says.
"If a market is created for flexibility services, these are the sorts of companies that we would expect to help us out," he says.
Procuring storage services from third-parties is already happening on a small-scale, according to Brazier. For example, UK Power Networks (UKPN), the DNO for the South, South East and East of England, has tendered for up to 35.4MW of flexibility services in the south of England, rather than use the traditional approach of upgrading or reinforcing the network in a particular area.
"Procurement of third party storage services is not happening as standard yet as it's still early days, but we very much see it as being standard methodology across networks," he says.
One DNO that is expecting to buy in storage services is Western Power Distribution (WPD), which covers the Midlands, the South West and Wales. "Market based storage operators are starting to emerge from whom we will be able to procure grid support services," says Roger Hey, WPD's future networks manager.
WPD always anticipated that it would not own or operate energy storage on the distribution network other than in very exceptional cases, he says. The DNO says that it has not bought, nor does it own any battery storage.
However, the DNO believes that its customers will connect storage on their own properties to help them become more self-sufficient and manage their costs. WPD has been testing different storage technologies that it believes its customers will acquire so that it can develop connection equipment that will suit them.
It has several pilot projects underway. For example, its Connect and Manage project in Milton Keynes and Nottingham is testing control and communication technologies that connect solar panels with energy storage and fast chargers for electric vehicles. Another project will trial energy storage for industrial and commercial storage at four of WPD's depots with varying size, network complexity and occupancy. WPD wants to use the project to optimise the energy demand of buildings, provide demand response to the transmission system operator, and to firm up intermittent generation.
Meanwhile, a trial of solar storage will see a battery storage system installed alongside a 1.3MW solar park in Somerset. The project aims to identify economically viable incentives that WPD can offer to developers of distributed generation to encourage use of stored solar energy during peak demand periods.
Looking for new uses for existing storage
DNOs which already own storage are also keen to use it to improve understanding of technologies and services they could offer to customers in future. Northern Powergrid, which serves the North East, has installed a 2.5MW (5MWh) battery in Darlington, which can store enough energy to power 2,500 houses for two hours.
It has been using the £4 million battery since September to maintain the electricity network at a stable frequency, a service it is providing in partnership with demand response and energy storage company Kiwi Power.
This is the first time the DNO has provided balancing services to National Grid, and it says that it is using the project to learn how to operate as a DSO. Batteries can respond faster than any other technology and are reducing the need to keep fossil-fuelled power stations on standby, it says.
According to Jim Cardwell, head of trading and innovation at Northern Powergrid, the project fits with Ofgem's policy as it is being run as part of an innovation programme aimed at improving the region's power network. Any revenues earned from the battery will be reinvested in other innovation projects, she says.
He adds: "As well as for innovation purposes we think there is a logic for DNOs to own limited quantities of storage if this is the right solution for customers and the market does not provide it at a sensible price."
UKPN has been operating the first grid-scale battery storage project in the UK in Leighton Buzzard, Bedfordshire. A trial of the 6MW/10MWh battery last year concluded that energy storage could be both technically and commercially viable, according to the company. A spokesman for the company said that it was reviewing its options for the Leighton Buzzard battery in collaboration with the Department for Business, Energy and Industrial Strategy and Ofgem in the light of the government's decision on ownership of storage.
Clarification on the cards
Ofgem is now working on the detail of modified generation licences for storage providers. It does not want DNOs to sell existing storage, but wants to find a way of ensuring that they are impartial when operating it so that they do not distort the market, according to Andy Burgess, associate partner of energy systems at Ofgem.
It is planning a new licence condition to ensure that the side of a DNO's business that operates storage of any size is legally separate from the part that runs the network, which will back up requirements on ownership separation in European energy legislation.
Ofgem foresees that DNOs will only be able to operate storage in very limited circumstances. For example, during a power outage, DNOs could use batteries to keep substations, or priority customers, on supply until faults are fixed. This would replace the need to use mobile diesel generators, which is current practice.
In other circumstances, DNOs will have to get special consent from Ofgem that using their own storage is the most economic and efficient solution at the time, and that there was no alternative storage available.
The ENA is in discussions with Ofgem and BEIS on defining storage, and where and when it can be used, both from the UK and EU perspective, according to Brazier. The ENA, BEIS and Ofgem are broadly in agreement that the market should provide storage services, but that DNOs should step in as and when needed, he reports.
One idea the ENA has for where it could make sense for DNOs to use storage is in localised voltage control or phase balancing. Currently, DNOs use transformers to adjust the voltage to the correct level when there's a problem, but it might be cheaper to use batteries to do this, Brazier says.
"That's not commercial storage, it's instead of using a piece of kit that a DNO would have anyway, such as a transformer," he says.
Brazier believes the talks with government and the regulator will have a positive outcome for DNOs. "We're fairly happy with the process and hopeful that there will be a solution that will benefit everyone and that provides best cost to the end user as long as we maintain the safety and security of the network," he says.
---
Comments
Login on register to comment