ABB brings "plug and play" microgrid solution to market
Global technology company ABB has launched a new modular offering to support the easy operation of microgrids.
12th October 2016 by Networks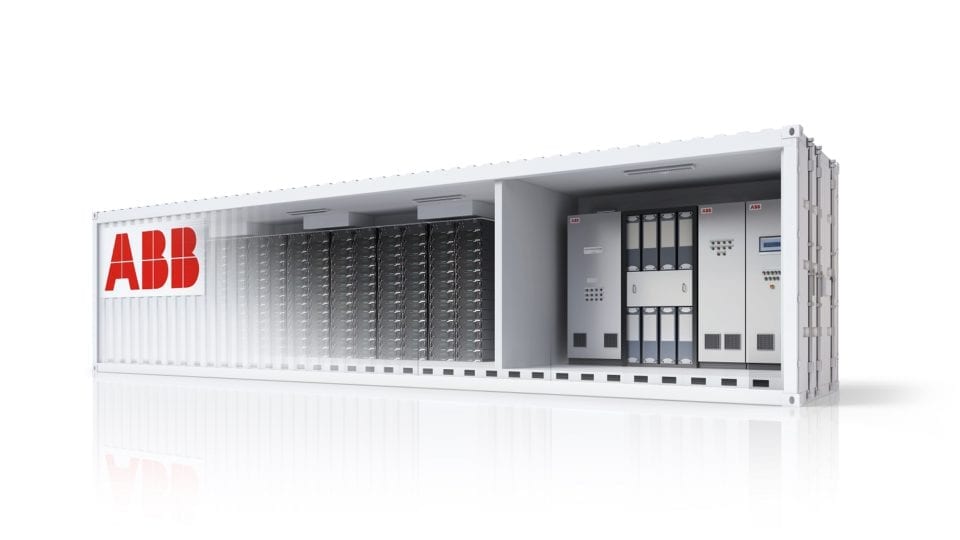 ABB's new containerised microgrid solution groups a range of existing products to achieve a "plug and play" module which can support the optimisation of renewables and isolation of communities or businesses from the national grid during planned or unplanned power outages.
The module encases ABB's PowerStore Battery, its Microgrid Plus control system and a power converter. It is also supported by a cloud based maintenance service. The company says the technology package will make them easier, more cost effective and safer to deploy.
The microgrid module comes in a range of pre-packaged variants in the range of 50 kW to 4,600 Kw. ABB says the modules will be attractive to both mature and developing economies.
Following the launch of this new microgrid solution Facchin, president of ABB's Power Grids division said: "Our modular, standardized and scalable microgrid solution will provide cost efficient access to reliable power for rural and urban applications."
He added that the launch "exemplifies ABB's continued commitment to innovation and reducing environmental impact by enhancing the integration of renewable energy sources and reducing dependence on fossil-fuels".
ABB currently supports over 30 microgrid systems worldwide serving remote communities, islands, utilities and industrial campuses. Its services for these communities include: consulting, design and engineering, technology supply, installation commissioning and lifecycle services.
---
Comments
Login on register to comment