New apprentices taken on by Electricity North West
Future engineers from across the North West have started a career with Electricity North West after embarking on a four-year apprenticeship scheme.
20th November 2017 by Networks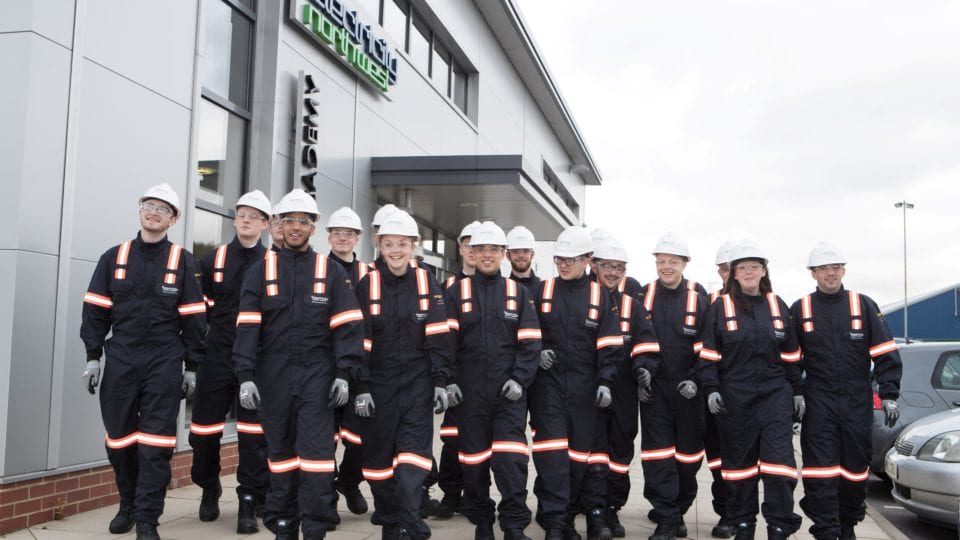 The new starters will train to work on the region's local electricity network from urban Manchester to rural Cumbria.
Now in its 10th year the apprenticeship scheme provides opportunities for local people to develop a career and go on to help maintain, develop and grow the electricity network that supplies five million people across the region.
Peter Emery, CEO for Electricity North West, said: "Our apprenticeship scheme is vitally important as the next generation of young people will bring innovative ideas and new skills with them which are invaluable.
"We are looking for the leaders of tomorrow and the technical specialists for tomorrow and it takes a long time to get those skills which is why the apprenticeship scheme is a fundamental building block for our organisation.
"It's an exciting time and the energy industry needs new apprentices and their innovative ideas as the way we generate, distribute and use energy is changing more rapidly than ever before. It's exciting for the apprentices and it's also extremely exciting for us as an organisation."
New apprentice Zaid Jasat, 20, from Blackburn, said: "Apprenticeship schemes are a great way to learn on the job training and further yourself in your chosen career.
"I'm looking forward to learning everything there is to know about Electricity North West and in the long term I want to do well and progress and the apprentice scheme creates that opportunity."
---
Comments
Login on register to comment