Increase in women on executive committees at utilities firms
The utilities industry is in the top quartile for women on executive committees and it continues to improve its position.
17th July 2019 by Networks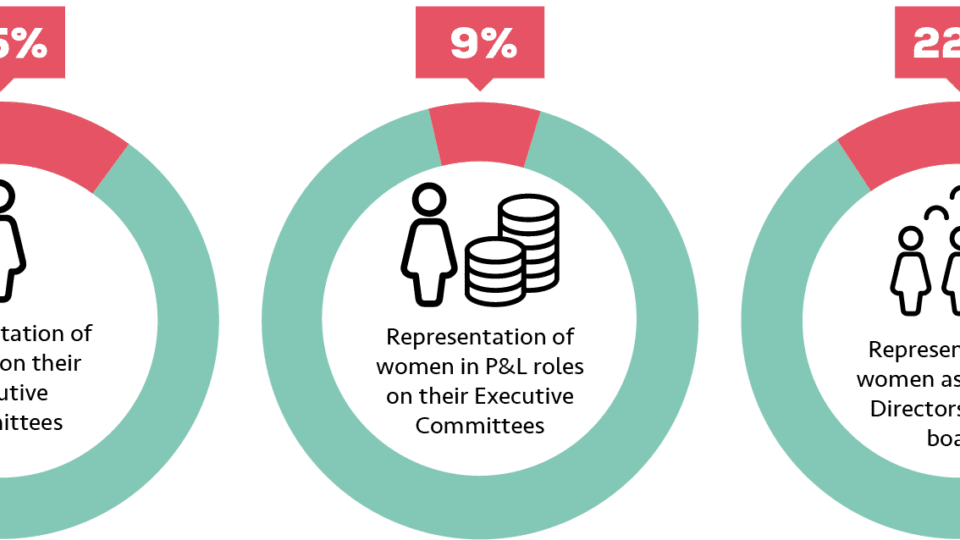 The findings of the definitive Women Count report show that a quarter of those on executive committees are now women (up from 18% in 2018), and 22% of executive directors on the boards being women (up from 13% in 2018). The representation of women in P&L roles is still low, even though this had almost doubled since last year (up to 9% from 5% last year).
Other findings in the report show that for the fourth year running there has been no progress on gender diversity in senior roles in the FTSE 350. Funded by The Pipeline, the UK's leading gender diversity business, this research tracks the number of women in executive positions and on executive committees.
The utilities companies in the FTSE 350 had:
25% representation of women on their Executive Committees
9% representation of women in P&L roles on their Executive Committees
22% representation of women as Executive Directors on their Boards
Lorna Fitzsimons, co-founder of the Pipeline, said: "Over the last four years 'Women Count' has proven that the FTSE 350 is not a meritocracy. When over 90% of men hold all the major positions from CEO, executive director and P&L roles there is something seriously wrong. The top listed companies are systemically failing to utilise their equally if not more talented female colleagues. We need to redefine the best person for the job and factor in the value of diversity to the executive committee's performance. Businesses severely limit the talent they attract and retain as well as their bottom line when they exclude women. It's time for the government and fund managers to force change."
To address this problem, the Pipeline is calling on:
The UK government nationally and locally to adopt a target of 33% women on executive committees as a requirement in public procurement for organisations with annual turnovers in excess of £100 million.
Pension Fund trustees to require their fund managers to have 33% female partners making their investment decisions.
Fund managers to take the 33% minimum target of women on executive committees into account when making investment decisions.
FTSE 350 companies to have minimum targets of 33% female representation on their executive committee and at least one woman executive director on their main board.
Juergen Maier, CEO of Siemens UK, Fellow of the Institution of Engineering & Technology and Fellow of the Royal Academy of Engineering, said: "The Pipeline's Women Count 2019 report confirms everything my own career in business has taught me about people, culture and success. It provides hard evidence that promoting more women isn't just 'the right thing to do' – it produces measurable returns. This is essential reading for all businesses that want to innovate and grow. Siemens continues to strengthen its position as a world-leading business because our people have the richest range of experience from as many viewpoints and backgrounds as possible."
---
Comments
Login on register to comment