UK energy professionals deliver industry verdict
Professionals working across the UK energy industry have today (20 June) delivered their verdict on the state of the sector in the Energy Institute's (EI) annual survey.
20th June 2019 by Networks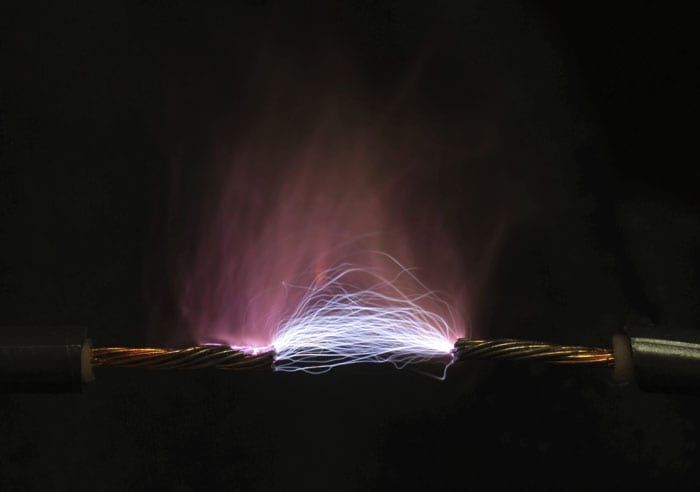 The Energy Barometer 2019 survey provides a representative sample of the EI's UK membership and for the first time highlights the challenges and contradictions facing policy makers and industry leaders in ensuring consumers get the most from rapidly advancing technologies.
The report finds:
Half of EI members believe promotion of the opportunities opened up by smart technologies for household consumers is needed to help capitalise on the lower bills and system benefits promised by these technologies.
Twice as many EI members believe energy companies, as opposed to their customers, will benefit the most financially from the data revolution in energy.
Although more than 60 per cent believe tariffs that reward flexible demand will be attractive to householders, a similar proportion nevertheless believes that very few consumers will allow suppliers to control their appliances, even if financial benefits are passed on.
More than half believe public pressure is now a leading driver of decarbonisation, but a similar proportion nevertheless thinks domestic customers prioritise low bills over low carbon.
Tackling fuel poverty is rated year-after-year one of the least effective areas of government policy. A fifth of EI members fear the low carbon transition will inevitably push up fuel poverty, regardless of government interventions to help the most vulnerable.
At a Westminster launch event, the EI's incoming president Steve Holliday said: "The Energy Barometer is a window on the views of energy professionals in the UK, whose day-job is to provide and manage the energy on which we all depend.
"This year's survey raises home energy alarm bells. There is real concern about how consumers – and the poorest in particular – will fare as the energy transition and data revolution progress.
"Technologies that promise a smarter, greener relationship with the energy we all use are advancing at breakneck speed. But, with more than 60 per cent of emissions reduction needed for net-zero also requiring some form of behaviour change, poor communication could leave households in the slow lane.
"Ministers and industry leaders need to navigate these uncertainties with great care, to ensure these amazing new technologies deliver on their potential in our homes, for our energy system and the planet."
Other highlights include:
Brexit is now at the top of energy professionals' risk radars, identified more than any other concern and more than at any time since the EU referendum. The continued focus on Brexit is swallowing up political bandwidth, compounding perennial concerns among those working in the sector about UK energy policy
Despite this, energy professionals are increasingly optimistic about meeting long-term emissions targets. Starting from a low base, 30 per cent of EI members now think the UK will meet or exceed its current 2050 target, more than twice as many as five years ago. Falling technology costs are seen as driving progress but there is much still to be done in heat and transport. Opinion is divided on the economic impact of net-zero emissions by 2050.
Energy efficiency is the first port of call for cost-effective, low-risk decarbonisation – a view repeated for the past three years and shared by professionals working in all areas of energy. Otherwise, renewables – offshore wind in particular – are the stand-out generation technologies of 2019, contrasting with pessimism around the delivery of new nuclear.
While 82 per cent of EI members support incentives for system flexibility such as battery storage to accommodate the rise of renewables and other causes of variability on power networks, and 61% believe the UK could become a global leader in the field, there is frustration that a lack of political will and supportive regulation is holding back progress.
Published in digital form for the first time, the Energy Barometer 2019 can be read in full here.
---
Comments
Login on register to comment