Tube plan among local energy projects scooping £21m from UKRI
The Department for Energy and Industrial Strategy (BEIS) has revealed 10 demonstration phase projects sharing £21m from UK Research and Innovation's (UKRI) Local Smart Energy Designs programme, including a scheme to recycle heat from London Underground tunnels.
20th February 2020 by Networks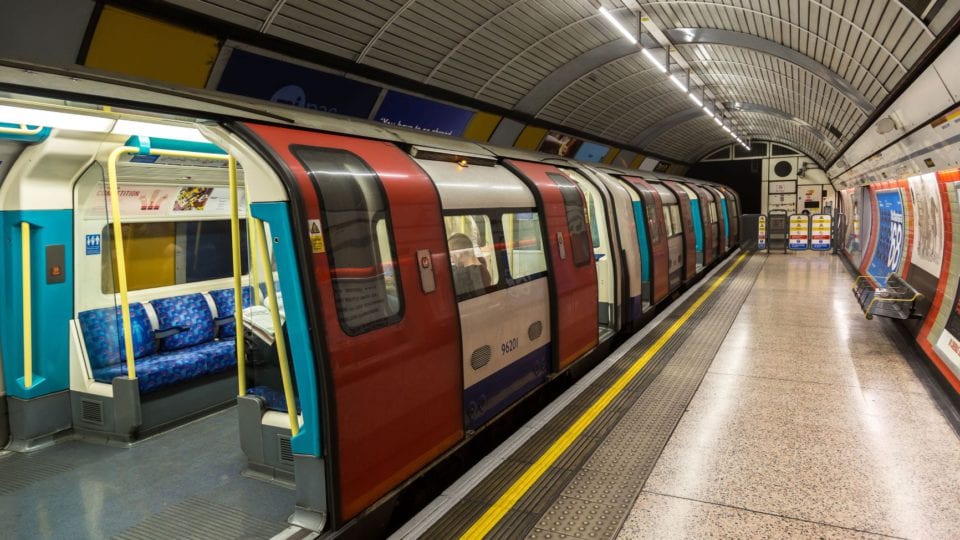 The projects will trial new technology which could become a blueprint for greener localized energy generation, with trials including projects to use geothermal energy from canals and old coal mineshafts, and a north London heat network warming homes using heat from the underground.
In further announcements this week, BEIS has announced a £90m investment in low carbon technologies.
Firstly, £28m is being shared among seven projects developing new technologies to produce hydrogen.
A further £18.5m is being awarded to projects developing and trialling technologies to move industrial concrete and glass production away from fossil fuels and onto renewables.
This funding will deliver energy savings and reduce carbon emissions – a win-win for communities and the environment

Kwasi Karteng, minister for business, energy and clean growth
A further £22m of funding, also from UKRI, will go to scientists and engineers to conduct cutting-edge research into decarbonising industry, focusing on emission-heavy transport and heating.
The recipients sharing £21m in UKRI funding are:
West Midlands Regional Energy System Operator, based in Coventry, is exploring ways of generating and storing low-carbon energy on a city-wide scale.
In Islington, north London, the Green Smart Community Integrated Energy System is being co-ordinated by London South Bank University. The project builds on a district scheme at Bunhill in Islington, whereby heat from a London Underground ventilation shaft is used to provide heating for local residents.
The Girona project, at Coleraine, Causeway Coast and Glens, a local authority in Northern Ireland, will see the establishment of a micro-grid of nearly 100 homes will be established, powered by wind.
GM Local Energy Market aims to create a local energy market for the Greater Manchester area.
Liverpool's Multi-Vector Energy Exchange project aims to develop interaction within the energy system to create a more flexible and dynamic system in Liverpool
Zero Carbon Rugeley will deliver a detailed design of a smart local energy system for Rugeley Town and its local area, including the 2,300 houses being built in the former ENGIE Rugeley Power Station.
Peterborough Integrated Renewables Infrastructure (PIRI) will integrate low-carbon energy provisions and support sustainable growth. By integrating electrification, mobility and heat provision, the design will maximise low-carbon energy exploitation, accelerate low-carbon technology adoption and enhance the overarching energy system – providing a project that can be fully replicated in other areas.
REWIRE-NW, based in Warrington, Cheshire, proposes new market arrangements, using 5G and data-centric intelligence, to drive the local energy systems towards lower costs and lower carbon outcomes.
Project REMeDY, based in Southend, Essex, will develop its Horizontally Integrated Vertical Energy Systems (HIVES) approach to produce a local energy system design covering the whole of the Southend, which would be replicable across the UK.
Milford Haven Energy Kingdom, centred in the port Milford Haven, south west Wales, will develop diverse, local seed markets to support the transition to hydrogen and renewables from fossil fuels. The funding will also allow their design to be developed to meet the heating and transportation needs of local communities, including local tourism to the area.
Minister for business, energy and clean growth, Kwasi Kwarteng, said: "Every corner of the UK has a part to play as we eliminate our contribution to climate change entirely by 2050. This funding will deliver energy savings and reduce carbon emissions – a win-win for communities and the environment."
If successful, the community pilot projects, which span from Liverpool and Coventry, to Southend and Milford Haven, could revolutionize local energy generation – bringing local communities into the frontline in the fight against climate change.
The competition ran as part of the UK Research and Innovation (UKRI) Prospering from the Energy Revolution challenge and will contribute to the goal of achieving net zero emissions by 2050. The winners hope to create a pipeline of highly innovative, ambitious and investable local energy system designs that will be ready to roll out across the UK in the 2020s.
Rob Saunders, challenge director at Prospering from the Energy Revolution, said: "The winners of both the designs and the technology competitions show the breadth of innovation that the government is helping to flourish across the UK.
"This innovation provides new approaches to delivering our net zero commitments by delivering cleaner, cheaper energy services while creating more prosperous and resilient communities.
"But as well as their benefits to consumers, these projects, as part of the Clean Growth Industrial Strategy Grand Challenge, place UK industry at the forefront of the global shift to clean energy systems and economies."
---
Comments
Login on register to comment