The devolution dilemma – pros and cons for the net zero agenda
Almost a year after the Committee on Climate Change (CCC) issued its recommendation that the UK should up its decarbonisation game and embrace a 2050 net zero emissions target, the battle to mitigate climate crisis continues to dominate in political, industrial and public dialogue, writes Jane Gray following this week's Future Networks conference.
28th February 2020 by Networks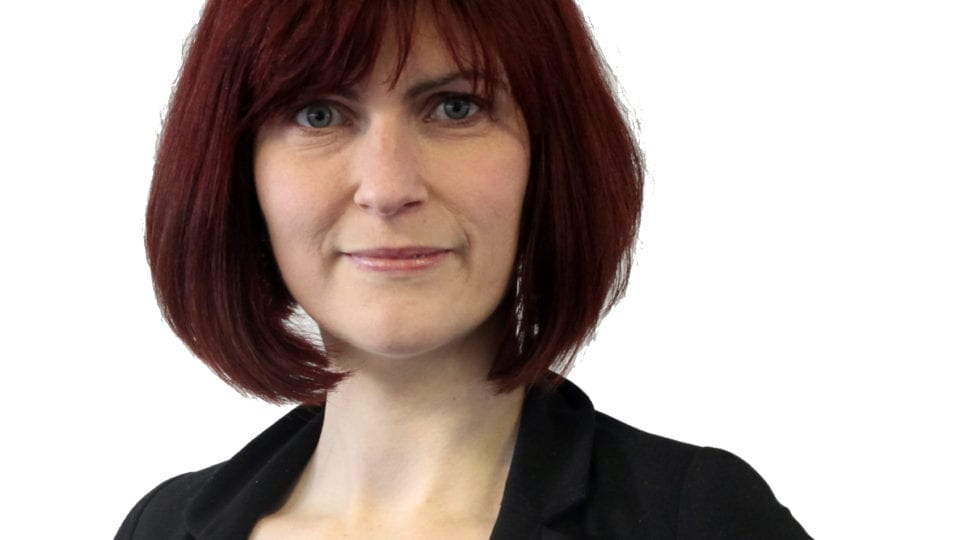 There is still massive uncertainty around how the target will be achieved and, in the run up to COP26 in November, there will no doubt be mounting pressure on central government to provide clarity on the enabling frameworks – especially for decarbonisation of heat – needed to ensure we stay on track with the CCC's recommended decarbonisation milestones.
While this remains key, a notable development in the past year has been the increasing acknowledgement from multiple parties that delivering net zero will hinge on the ability of regional decision makers to act with autonomy in devising decarbonisation pathways which fit with their local resources, economic make-up and social profile.
At Network's Future Networks conference this week, this regional dynamic to the national decarbonisation agenda formed a major content strand, stimulating debate and reflection on what it might mean for the roles and responsibilities of our energy networks – especially at distribution level.
A sharp focus on some of the considerations that regional decarbonisation strategies raise for DNOs, was provided by Electricity North West's strategic decarbonisation manager Helen Boyle who described how the decision of the Greater Manchester combined city authority to adopt a 2038 net zero target is impacting the DNOs stakeholder engagement requirements and investment plans.
Keen to support this ambition, ENW has committed to spending £63 million within the current price control on decarbonisation of its own activities. It has also acted in an advisory capacity to the multiple authorities incorporated in the Greater Manchester area to help them understand what their current "carbon balance sheet" looks like and what investment might be required to alter start changing this.
But Boyle also warned of a "regionalisation dilemma" for networks as similar city and local energy strategies take shape, pointing out that where some authorities are ambitious, others are further behind. Networks therefore need to be cautious of creating inequality or "post code lotteries" across their license areas by accelerating low carbon investment in some areas at the expense of others.
It's a quandary Boyle said Ofgem is "just starting to get its head around" in terms of the challenges it might raise for consumer protection and the scope that should be made in the next price control (RIIO2) for DNOs to build investment plans based on regional decarbonisation ambitions, rather than the general GB one.
Fellow speaker Christianna Logan, director of customers and stakeholders at SSEN, agreed that tensions between national and regional decarbonisation goals need to be carefully monitored and managed.
From a Scottish perspective, she said it is an issue SSE has been acutely aware of, not only because Scotland's decarbonisation target is set for 2045, but also because various cities and communities across the devolved nation have their own climate change mitigation agendas and priorities.
In the context of heightened political dialogue around the need for economic rebalancing across the UK, both Logan and Boyle also highlighted the importance of understanding the economic interests which will often lie behind the development of regional decarbonisation plans.
This is key, they stated, because networks must not become barriers to regional economic development by failing to anticipate how low carbon growth will impact demand and capacity on their networks. Such a failing would certainly be a blow to network legitimacy with the communities they serve and counteractive in an environment of already fragile trust in utilities.
Ofgem's recently publish Decarbonisation Action Plan, which was widely welcomed by the energy sector, certainly placed heavy emphasis on the potential of local and regional energy plans to "develop the most appropriate pathways to decarbonisation – both through local buy-in of citizens and consumers and through better tailoring of solutions".
But it also reflected on the difficulties that a gung-ho approach to local low carbon investment might raise for wider society. The plan stated that where some jurisdictions might take early action to invest, for example in EV infrastructure, this "may mean higher costs in the short term and brings higher risks of investment in underutilised assets. Due to the structure of the energy system, these costs and benefits may accrue to consumers outside the boundaries of elected authorities, such as where network upgrades are required."
Ofgem's director of RIIO2 price controls, Akshay Kaul, assured attendees at Network's conference that the regulator is keen to engage with the sector and other stakeholders to shape its approach to managing these pros and cons to devolved decarbonisation strategies.
It may not be clear yet how this could impact either the framework for RIIO-ED2, which Ofgem will consult on this summer, or final determinations for other parts of the networks landscape. What does seem certain however is that regional energy strategies are set to become increasingly influential in shaping network investment plans and moving the dial on the UK's net zero ambition.
Further coverage and comment from Network's Future Networks Conference will be available in the March issue of the magazine and online soon.
---
Comments
Login on register to comment