The benefits of flexibility
Graham Ault, executive director at Smarter Grid Solutions, discusses the key values that flexibility can bring to an economically developed and operated grid.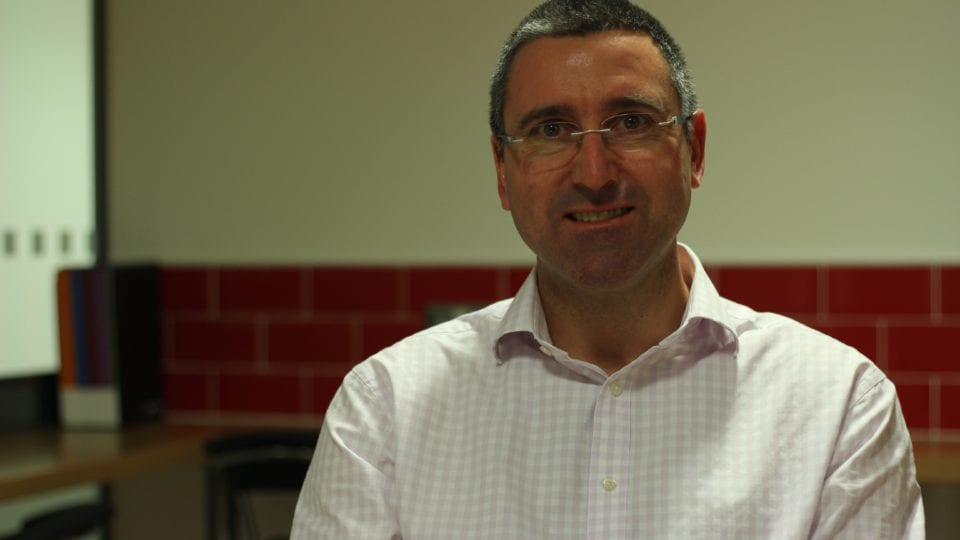 Flexible distributed generation connections have matured into a standard generation customer connection option in many parts of the UK and are also being considered in other advanced electricity markets.
While curtailed energy export and revenue have an impact on individual generators, there are strong upsides for overall system efficiency with dynamically managed curtailment providing a necessary and positive contribution to the smart, flexible system. Curtailment should also be seen as a starting point for additional innovative solutions and value creation in the whole system context.
Flexible connections are an established part of the distributed generation (DG) connection market in the UK. Flexible DG (FDG) solutions range from simple single-DG export limiting and time of day export limiting schemes to more sophisticated soft-intertrip and Active Network Management (ANM) enabled real-time, dynamic control. The outcome and acceptability for customers varies significantly across this range of solutions, with better customer outcomes resulting from the greater sophistication of FDG, with real-time dynamic curtailment.
The impact of curtailment on customers is a fundamental consideration, with a clear trade-off between customer shouldered CAPEX (known up-front with some precision), ongoing revenues (not known up-front and subject to change over the project life) and time to connect. These issues are complex to assess but good practice has emerged in estimating and then balancing CAPEX (benefiting from FDG reduction), revenue (subject to some reduction) and time to connect (typically shortened substantially from FDG).
While any loss of generation export impacts ongoing revenues directly, curtailment is valuable in the whole system optimisation context. Studies in the UK, Germany (with its '3% rule' for curtailment) and the US show the benefits to customers and the system from flexible generation connection and curtailment. Germany's shallow connection cost regime and accompanying socialised network reinforcement costs led to much higher electricity costs for all consumers. The additional costs for network reinforcement were second only to the generous Feed in Tariff (FiT) mechanism in driving up the very high customer costs of the energy transition in Germany.
In most studies in these advanced DG markets, the usable DG connection headroom, when flexible connection and curtailment is factored in, increases by 50 to 100 per cent, with some studies even showing 200 per cent headroom increases when network capacity is managed in a dynamic, real-time manner. This represents a significant customer connection opportunity and reduced network investment requirement. Recent studies in the US and Europe have focused on the quality of the FDG solution with clear conclusions of the additional customer and system benefit from more dynamic and real-time solutions.
The further maturing, roll-out and accompanying commercial mechanisms and additional innovation in solutions for FDG connections are important topics. These need ongoing attention by distribution network operators (DNOs) and regulators in terms of cost and benefit allocation, as well as alignment with network charging, the DSO transition and the overarching trend towards decentralised business models.
Curtailment is key
Curtailment (in one form or another) is also the foundation of a fully flexible power system. Curtailment is already a core mechanism of transmission congestion management and support of efficient wholesale markets. It is not economically efficient to size any part of a system for the single most extreme load or generation event – those conditions are effectively addressed through corrective control actions. Greater capacity of variable output, low carbon generation and increased electrical demand from electric heating and vehicle charging will require adaptation to these approaches. It is important to note that technical control fully complements market and price-based approaches to flexibility.
Extension of the same technologies that underpin FDG schemes (e.g. network monitoring, smart controls, ANM) also provide the means of making curtailment more acceptable and profitable. This includes curtailment compensation and trading, balancing constraint events with demand response and energy storage, and aggregated control and cross vector innovations (e.g. heat, electricity, transport, hydrogen and aggregated domestic and community flexibility).
ANM and distributed energy resources management systems (DERMS) are frequently cited as a necessary and early investment in the DSO transition. Well-formed DERMS implementations manage the extra renewable generation while minimising adverse curtailment outcomes for generators and other network users. Aligning all of the above with the emerging role of flexibility services as an alternative to wires investments in distribution networks also provides scope for further efficiencies.
Creating better understanding of flexibility and curtailment among DG/DER developers, DNOs and other system participants and stakeholders is an increasingly important and urgent matter in the context of system evolution and the energy transition. Approaches to distribution and DG/DER customer flexibility are being rolled-out while the next regulatory settlement and the DSO transition are at important but still formative stages.
Our recommendations to address this are:
– Much greater customer visibility of flexibility and curtailment, with more solutions and choice throughout the connection and operational lifetime.
– Better commercial arrangements and options to reconcile, remunerate, trade and innovate around flexibility and curtailment.
– Enhanced and clearer incentives for DNOs to weigh flexibility solutions and CAPEX/wires solutions on equal terms to deliver a more flexible, more customer focused and more efficient system.
---
Comments
Login on register to comment