Support for heat networks could unlock £22bn of investment
Supporting heat networks with low-carbon subsidies and a new regulatory framework could unlock nearly £22 billion of private sector investment between now and 2030, the Institute for Public Policy Research (IPPR) has claimed.
4th April 2017 by Networks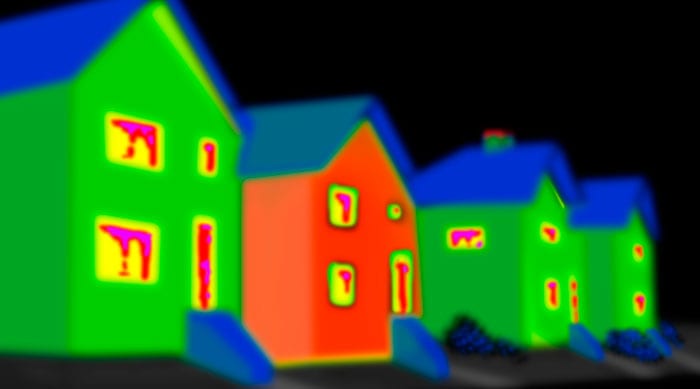 As large-scale infrastructure projects that are inherently local, heat networks are "well-suited" to the government's new industrial strategy, the thinktank has argued in a new report.
"Funding for the Heat Networks Investment Programme should be extended to 2030 to build up a larger pipeline of projects and give long-term certainty to investors."
The headline figure is based on the Committee on Climate Change's (CCC) most ambitious route to meeting Britain's 2050 target of reducing emissions by 80% on 1990 levels. This 'max scenario' envisions heat networks generating 54TWh of heat each year by 2030.
Going by current costs and expected investment in the existing pipeline of projects, the IPPR estimated that £27 billion of investment would be needed to make the max scenario a reality.
However, if costs were to fall by 20% – as has happened in Scandinavian countries where the rollout of heat networks is more advanced – the figure would fall to £21.6 billion. The equivalent estimates for the CCC's central scenario are £16.5 billion and £13.2 billion.
The report said despite the opportunity presented by the introduction of a new industrial strategy, clear goals for heat policy were "largely absent" from the government's recent green paper.
In order to secure investment in heat networks, IPPR urged government to expand the resource of the Heat Networks Delivery Unit (HDNU) to allow it to map out potential sites for heat networks in greater detail and keep records of their performance.
It said funding for the Heat Networks Investment Programme should be extended to 2030 to build up a larger pipeline of projects and give long-term certainty to investors. Alternative financing options should be explored and investors given technical support through secondments of HDNU staff.
The IPPR called for consumers to be protected through the introduction of price controls for heat networks similar in nature to the framework already in place for electricity networks. A dedicated ombudsman should be created to resolve any complaints which customers cannot settle with their supplier.
The thinktank said the reuse of waste heat via heat networks should be encouraged by including it within the renewable heat incentive (RHI).
The organisation also made several recommendations for policy at the local level and called upon local-authorities to become more active in the development of district heating projects.
It said broad local strategies should be created which incorporate heat networks alongside other options for renewable heat and energy efficiency and that local authorities should undertake heat zoning in conjunction with HNDU. Bespoke city-level procurement bodies should be formed to negotiate with suppliers on behalf of local authorities and help standardise contractual arrangements.
"In order to realise the opportunity for heat networks both tiers of government will need to act on these recommendations in tandem," the report states. "In some cases, recommendations may overlap and coordination between central government and local authorities may be required."
"If this can be achieved, the benefits of heat networks, in terms of energy security, decarbonisation and job creation and investment into the UK economy, suggest this sector could become an important feature within a new low-carbon industrial strategy."
Last month the Associated for Decentralised Energy launched a new taskforce to push forward the development of district heating.
---
Comments
Login on register to comment