RHI reform and diversifying low carbon heat technologies
Drastic reforms to the renewable heat incentive could cut off a budding low carbon heat industry in its prime, says Owain Mortimer. Instead, reforms should be finding ways to increase and diversify low carbon heat technology uptake.
8th April 2016 by Networks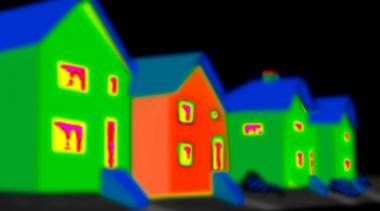 The unexpected news that government is looking to reform the Renewable Heat Incentive (RHI), was met with claims from industry which said the changes could see a 98% reduction in the deployment of non-domestic biomass boilers and an end to support for solar water heating systems.
"Carbon Connect's Policy for Heat report found that the non-domestic RHI scheme has delivered a poor diversity of technology uptake, with small and medium biomass boilers accounting for 95% of installations."
At Carbon Connect we see the proposed changes to RHI as one with a broader trend, across this and the previous government, for wavering commitment to renewable energy technologies. – and especially those related to heat.
The lack of consistent heat policy area, especially with the RHI, has caused worry in industry. There is a fear that suggested cuts to things like solar thermal, which offers an excellent option for producing low carbon heat, will kill budding sectors.
When we think about the renewable energy sector as a whole, we have seen significant cuts to solar panel and wind turbine feed in tariffs, leading to the closure of many firms, job losses, and in some cases, reduced ability to implement these technologies. There is a fear we will see the same happen with the RHI.
Twelve per cent of the UK's heat needs to come from renewable sources by 2020, an ambition the British Government has agreed to. It can be said that the RHI is in need of reform – at current levels, it is not fulfilling its intended purpose of driving low carbon heat effectively and in 2013 it supported only 0.6 TWh, comprising just 3% of the low carbon heat in the economy. This must improve, and the changes proposed by the Government would seriously hamper its ability to reach the level truly needed to meet ambitions.
Carbon Connect's Policy for Heat report found that the non-domestic RHI scheme has delivered a poor diversity of technology uptake, with small and medium biomass boilers accounting for 95% of installations. The domestic scheme has been slightly better in terms of diversity of uptake, but biomass is still the largest portion of installations.
Cutting support for solar thermal, and potentially for anaerobic digestion would be a huge error of judgement, and seriously jeopardise the Government's debcarbonisation targets. DECC's figures show that solar thermal held a 17% share of installations in the domestic RHI, which is not insignificant in the decarbonisation challenge. Despite this, it only provides 2% of the non-domestic scheme's installations. The aim should be to grow this share, not cut it all together.
Carbon Connect takes an 'all of the above approach' to decarbonisation. We need all technologies available to help meet the 2050 carbon targets – more needs to be done by the Government to understand where different technologies could be best utilised, not just focusing on the technologies that have seen the most growth.
For example, biomass isn't a feasible option for urban centres when it comes to low carbon heat. Heat pumps will be essential in the future, but in many areas they are not the right option, due to planning, size and location issues. It's about understanding these spatial arguments and ensuring that we do not close off any potential pathways to decarbonisation too soon. We want the Government to have the best possible package of options available in the next period leading to 2050. But this would need the RHI to be reformed to include more technologies and create a level playing field, rather than narrowing the focus.
The report also calls on the Government to introduce a mandated renewable heat market share target, rather than an ambition, as this current ambition is far from being reached. An extension of the RHI would give DECC the certainty to plan and make any amendments needed to re-balance the funding system beyond biomass heating.
We support the Government's recent awarding of funds to local authorities for district heating schemes. The Government seems to be interested in district heating, and we support it as a potential for more effective, and efficient heating alongside the implementation of a more diverse array of RHI supported technologies.
We are calling for the Government to give more substantial support to promoting the various technologies on the market in the form of a national low carbon-heating technology deployment feasibility strategy. This would make deployment of different technologies more effective and efficient. Owain Mortimer, manager, Carbon Connect
---
Comments
Login on register to comment