Powervault tie-up drives Kaluza network expansion
Kaluza, the technology platform for smart energy devices launched by green power supplier OVO Group, has launched a new tie-up with Powervault, the UK based storage battery supplier.
9th October 2019 by Networks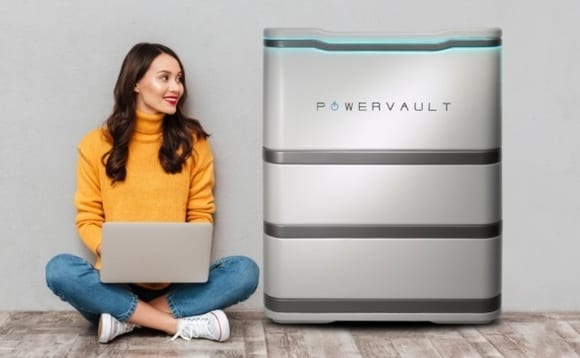 The link will allow owners of Powervault 3 home battery units –used to connect to domestic solar arrays and EVs – to tap into Kaluza's data and algorithms to optimise energy storage and exploit cheaper electricity tariffs.
Kaluza is an online platform with a user app that responds to real-time supply and demand in the home and on the grid, as well as wholesale electricity prices and weather data, linking this to likely demand and solar generation capacity.
By sharing data with devices such as Powervault, EVs and home heating systems over wifi, the platform is able to optimise home electricity use, storage and export to the grid.
By co-ordinating all Kaluza-enabled devices at scale, the technology helps to push demand away from peak times and reduce carbon emissions.
The deal between the two companies is part of Kaluza's agenda to link with an expanding number of smart devices, and follows a tie-up with Dimplex electric storage heaters announced in February and the launch of a "smart charger" EV hardware device.
Stephen Fitzpatrick, chief executive and founder of OVO Group, said: "Electrifying our grid requires a new energy system to connect every kind of smart device. Creating this diverse and distributed network will give customers more choice, more security and more value.
"Powervault is a pioneer in battery storage and we look forward to working with them as we transition to an intelligent carbon grid."
Joe Warren, chief executive of Powervault, said: "We are delighted to work with Kaluza as the UK leaves fossil fuels behind in the move to zero-carbon alternatives. By dynamically storing energy off-peak, both customers and grid operators can enjoy lower bills, at no cost to the planet."
Speaking to Network, a spokesperson for Kaluza added that its aim was to "integrate with as many different devices in people's homes as possible. We want to go big and exploit the Internet of Things, down to connected fridges and coffee machines, ultimately enabling the grid to become more efficient and resilient."
---
Comments
Login on register to comment