OPSS advises on new heat network notification rules
The Office for Product Safety and Standards (OPSS), the government agency responsible for enforcing the Heat Network (Metering and Billing) Regulations 2014, has announced changes to the official notification process for heat network operators.
11th November 2019 by Networks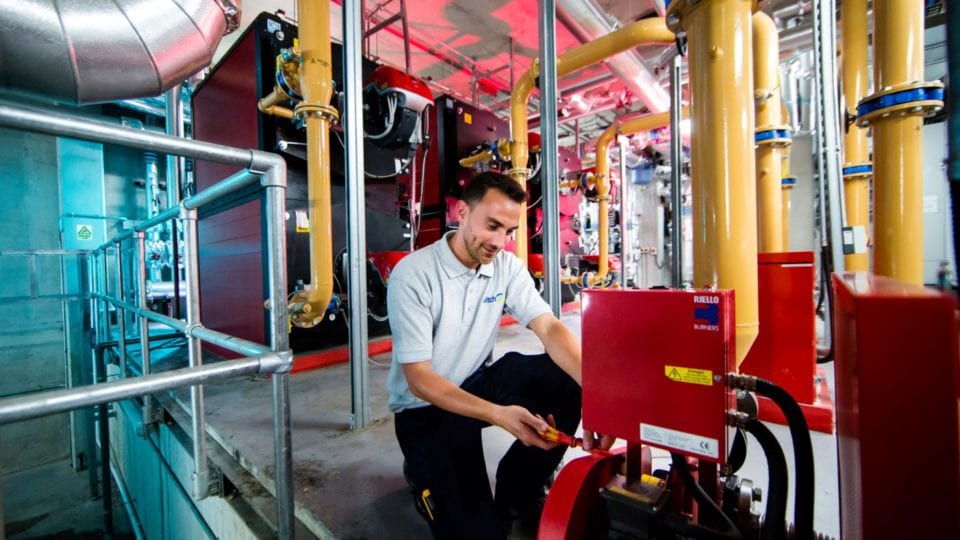 Milica Malic, enforcement manager at the OPSS, announced the updated requirements for district and community heat schemes at a seminar on heat network compliance, hosted by Switch 2 Emnergy, a provider of operational and billing solutions for heat networks, and law firm Winckworth Sherwood,
Malic also referred to proposed amendments to the heat networks regulations, for which a consultation was launched on 17 October and will run until 9 January.
The consultation was originally due to close on 12 December 2019, but this has been extended due to the election period.
The Regulations 2014 sought to establish some uniformity among operators in the way they bill customers, while also giving customers an incentive to reduce their consumption. The Regulations are also being used to create the first detailed register of heat networks in operation throughout the UK.
The Regulations are enforced by the OPSS, part of the Department for Business, Energy and Industrial Strategy.
They place duties on heat suppliers, defined as anyone who supplies and charges for the supply of heating, cooling and/or hot water to customers through a heat network.
Modern smart meters are crucial in ensuring fair and transparent billing and providing the information customers need to budget and save energy

Ian Allen, head of strategy, Switch2 Energy
Malic briefed delegates on changes to the process under which operators fulfil their "Duty of Notification" to the regulator. This obligation affects all heat suppliers, who must inform the OPSS about their heat network scheme every four years.
The OPSS is introducing a revised notification template that captures information about the location of any district heat network or communal heating scheme, as well as its capacity and supply figures.
Each building forming part of the network will need to be identified, along with the number of customers using it and how they receive information from billing partners.
The Heat Network Regulations first came into effect in 2015, so 2019 marks the four-year compliance anniversary for thousands of heat network suppliers.
When networks renotify the OPSS, they will be required to use the revised template.
The oingoing consultation includes proposals to extend the scope of current heat metering requirements, with the aim of making further improvements to accuracy, maintenance and billing.
They include proposals for a new cost-effectiveness tool that can assess the viability of retrofitting final customer meters to existing non-metered buildings.
This requirement had been delayed due to the challenge of constructing a robust tool.
Commenting on the changes, Ian Allan, head of market strategy for Switch2, said: "We welcome the consultation and are pleased to see that the regulator is making progress towards rolling out the methodology for assessing the viability of fitting heat meters within individual dwellings.
"Modern smart meters are crucial in ensuring fair and transparent billing and providing the information customers need to budget and save energy. This real-time data also informs overall heat network efficiency that can generate major performance improvements.
"When we introduce smart metering to heat networks that have previously used flat rate billing, we regularly see energy costs fall by around 40%.
"By gaining visibility of precisely how much energy they are using and how much it is costing them, customers tend to reduce their consumption, which benefits both their finances and the environment. This behavioural change, however, is reliant on the availability of responsive heating controls, which often require improvement."
---
Comments
Login on register to comment