New taskforce makes the case for heat networks
A new Heat Network Task Force has given the government its recommendations for growing the sector and protecting customers.
1st February 2018 by Networks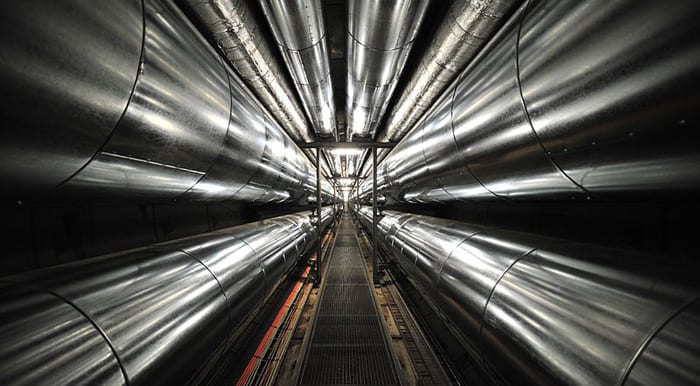 The recommendations call for a regulatory framework to reduce investment risk and also set out how to ensure customer protection and heat network build and operation standards.
A Task Force report entitled 'Shared Warmth: A heat network market that benefits customers, investors, and the environment' recommends a regulatory framework that would see heat network developers commit to meeting minimum standards for pricing and customer services, and also sets out plans for decarbonisation, and reducing investment risk.
The Association for Decentralised Energy (The ADE), which led the Task Force, said the creation of a regulatory framework would provide a significant boost to the market, while reducing risk, and the cost of capital investment.
The Task Force report is the culmination of wide ranging industry stakeholder collaboration, and is the first time a holistic set of proposals and principles around which the role of heat networks in a decarbonising economy can be considered.
The framework also sets binding service standards and aims to drive increased competition which would deliver clear customer benefits.
The ADE's director, Dr Tim Rotheray, said: "Government recognises heat networks as a key tool for cost effective heat decarbonisation. This report sets out how to build on current policy support to create a long-term sustainable investment market for heat networks."
Claire Perry, Energy and Clean Growth Minister, said: "Heat networks offer huge potential to reduce carbon emissions from our homes and businesses, deliver significant cost savings for consumers and create thousands of skilled jobs.
Our ambitious Clean Growth Strategy sets out how we will support the market to build and extend heat networks across the country. That's why we are investing £320 million in the Heat Networks Investment Project and why we welcome the Heat Network Task Force report which sets out clear proposals on how to reduce investment risk and develop a market which provides strong protections for consumers."
The report coincides with new research undertaken by the ADE that reveals a growing industry which is decarbonising through increasing renewables and heat generation efficiency.
Enabling cost effective levels of deployment under a range of scenarios set out in Government strategies will require a six-fold growth in heat networks up to 2030. This growth in heat networks will contribute to the creation of an estimated 64,000 new jobs annually, during the peak employment period, which typically lasts for five years from design to commission of a network project.
Recent research by BEIS2 has also revealed that UK heat networks are on average £100 cheaper than alternative available heating solutions.
Rotheray continued: "Securing investment and protecting customers are two sides of the same coin. Contented customers are key to investors being confident and willing to invest. This in turn drives down investment cost and, in turn customers' heat bills.
"As an industry we have been proactive in driving up standards, through establishing customer protection through the Heat Trust and the creation of the ADE & CIBSE Code of Practice, this report is a vital next step to meeting Government's ambitions to cost effectively decarbonise heat."
---
Comments
Login on register to comment