New meter can measure performance of heat networks
A new smart meter that has been designed to improve residents' experience of living on heat networks has been launched by Guru Systems.
29th March 2018 by Networks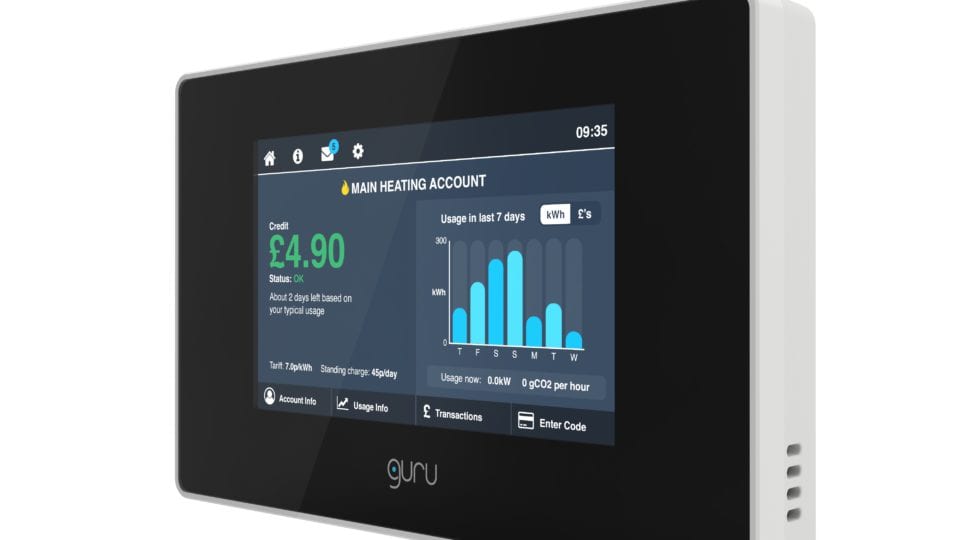 The firm has unveiled its new Hub II smart meter, which also aims to enhance the way that heat providers monitor the performance of networks.
Hub II provides real-time data to residents and heat providers on energy usage via a wireless mesh network.
The technology is always on and eliminates the need for manual meter reads, ensuring residents are only charged for what they use.
Guru Systems has designed Hub II in conjunction with residents living on heat networks. It features a a full colour display showing credit balance, instantaneous demand and consumption, tariff and standing charge data, CO2 emissions and a custom messaging service.
Casey Cole, managing director at Guru Systems, said: "We have always looked to push boundaries in the district heat market, and the Hub II does just that. Customers need to be at the centre of developing new smart technology.
"The industry has made big advances in recent years, and government sees heat networks as playing a major role in the future of creating a clean and sustainable heat supply.
"However, we must focus on developing the technology and services that improve the lives of customers and the performance of networks. This is what will ensure the long-term success off the industry. That has always been the focus of Guru Systems."
Patrick Thomas who lives on Loughborough Park in Lambeth, London was one resident that helped design Hub II.
"It's good to see residents being consulted on the design of this kind of technology," he said. "We are the ones who have to live with the technology and use it every day. I think with some other systems that gets forgotten."
The Hub II is currently being installed on new schemes across the country.
---
Comments
Login on register to comment