New apprentices for UK Power Networks as levy criticism mounts
In National Apprenticeship Week, UK Power Networks has announced that it is recruiting 16 new apprentices to join the company in September.
5th February 2020 by Networks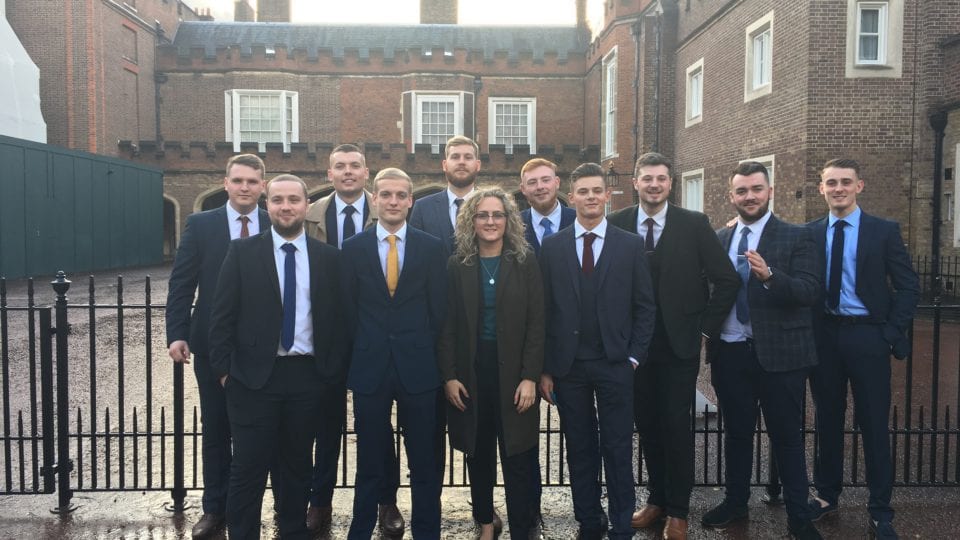 The apprentices will be recruited to repair, maintain and connect overhead power lines (linespeople), underground cables (jointers) and electricity substations (fitters), and can also expect to play a future role in meeting the country's decarbonisation challenge.
The three year training programme will lead to qualifications in Electrical Power Engineering.
The announcement comes in the same week as two business groups warned the government that its system of collecting then disbursing apprenticeship "levy" payments had proved inflexible.
The report from London First and the North West Business Leadership Team, Delivering the Workforce of Tomorrow — Boosting England's business-led apprenticeship system, argued that the current funding system is acting as a significant drag on uptake of apprenticeships.
The report calls for greater flexibility for businesses in how they use their funds; ensuring effective quality assurance; and streamlining the standards process.
The apprenticeship levy system, introduced in April 2017, requires businesses with annual payrolls of over £3m to pay 0.5% of their wage bill into a pot each month.
When the weather is at its worst we are usually at our busiest on the network. That makes our apprenticeship an ideal opportunity for people that enjoy working in the outdoors

Steven Read, trainees programme manager, UK Power Networks
The funds must be used within 24 months to fund apprentices; in a reform introduced in 2019 up to 25% of unused funds can be transferred to smaller firms.
In its December 2019 Test and Adjust report, industry lobby group Energy & Utility Skills also argued that the apprenticeship levy mechanism is "opaque" on where unspent money is going, and found that many contributing employers are unable to recover their payments because the policy reforms have not yet developed enough for them to engage.
The report said that the energy utilities sector contribute £51m annually to the apprenticeship levy pot, but that employers in the energy and sector are currently losing up to £2.5m a month of unspent levy.
At UK Power Networks, trainees programme manager Steven Read said: "As low carbon technologies result in more people connecting to our electricity networks to charge electric vehicles, generate or use renewable energy and heat their homes using electricity, our apprentices can expect to play an important role in achieving our net zero carbon emissions targets over the next 30 years.
"Technology will move on in leaps and bounds over their careers and our apprentices can play a substantial role. This is an exciting time to join one of the best apprenticeships in the country. They will receive extensive training in the classroom, mentoring and coaching, on-the-job work supervision and skills for life which can open doors to a wide range of careers."
Once they join UKPN, the recruits will join a team building Outward Bound course in the Lake District, and will also have the opportunity to complete a Duke of Edinburgh Gold Award to develop their skills.
Eleven UK Power Networks apprentices who received their Gold awards last December are pictured above.
Read said: "Our apprentices will be serving our customers so we look for people who share the company's focus on teamwork and values of continuous improvement, integrity, responsibility, diversity and inclusiveness, respect and unity. They will shadow a team as part of their training, spending at least a quarter of the programme completing on-the-job training.
"Fitness is key to these roles which suit people who want to work outside, in all weathers. When the weather is at its worst we are usually at our busiest on the network. That makes our apprenticeship an ideal opportunity for people that enjoy working in the outdoors and want variety as they will face different challenges every day, usually in a different location."
Apprentices will live away from home, attending the company's training centres in Suffolk and Kent.
They will also spend four months at Bridgewater College, Somerset, covering theory and taking part in outdoor activities such as high ropes, mountain biking and canoeing.
Sue Winrow, senior national account manager at the Education and Skills Funding Agency, said: "It is fantastic that UK Power Networks are involved in apprenticeships and provide high quality apprenticeship training opportunities that enable people to build successful careers. Apprenticeships benefit people of all ages and backgrounds: for many, an apprenticeship has opened a new world of work and learning, building their confidence and helping them to progress."
UK Power Networks is training nearly 100 apprentices in the Apprenticeship Standards for a qualification in Electrical Power Engineering and the programme is endorsed by Energy and Utility Skills.
Joan Coe, head of communications and corporate affairs at Energy and Utility Skills, said: that the roles would appeal to "anyone who enjoys life outside the office and wants to make a contribution to net zero carbon."
Would-be apprentices must apply by March 8.
---
Comments
Login on register to comment