Majority of EV drivers willing to use smart charging
Most electric vehicle drivers would be happy to use smart charging if it cut their energy bills, a study by the Energy Technologies Institute has found.
3rd July 2019 by Networks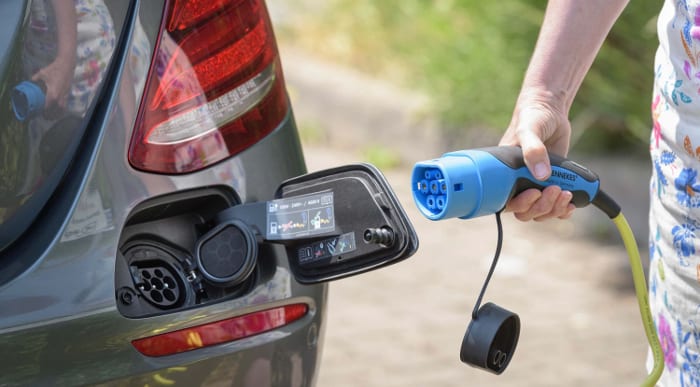 The three-year study found that up to 95% of people would be happy to avoid charging at times of peak grid demand, or when electricity is at its most expensive.
It comes as a new rule is introduced this week, meaning people will only qualify for a £500 Government grant for a home electric vehicle charger, if the charger is smart.
The study also found consumers were also willing to pay more for an electric vehicle (EV) – as long the payback from cheaper running costs was less than five years.
Two sets of trials – a vehicle uptake trial and a charging behaviour trial – were commissioned by the Energy Technologies Institute and delivered by TRL.
The Consumers, Vehicles and Energy Integration (CVEI) study gathered in-depth data from vehicles and charge points for 584,000 miles of journeys and 15,700 charge events, covering both home and public locations, while consumer surveys were undertaken to understand attitudes, perceptions and choices.
The main findings include:
95% of Battery Electric Vehicles drivers and 85% with Plug-in Hybrid Electric Vehicles chose smart charging over dumb charging, to automatically avoid charging at times of peak grid demand or when electricity is most expensive.
Mainstream consumers trialling all types of car said they were willing to pay more for BEVs or PHEVs over an ICE vehicle, as long as the savings on running costs delivered a payback in fewer than five years.
Energy Technologies Institute, chief executive officer, Jonathan Wills said: "The study was the first and largest of its kind, providing 450 mainstream consumers with real-world experience of using both Battery Electric Vehicles and Plug-in Hybrid Electric Vehicles for their everyday journeys.
"The value of doing trials with mainstream consumers cannot be over-estimated because early-adopters of EVs, or any technology for that matter, are often willing to put up with limitations, faults and costs that no mainstream consumer would ever accept.
"To put ourselves on track towards net zero, we really need low emissions vehicles to become mainstream and this study has produced the most comprehensive picture so far of the issues facing the transition to an electric powered era in terms of consumer choice.
"This three-year project aimed to do three things: firstly understand the challenges and opportunities of mainstream consumers moving to low-carbon vehicles; secondly, examine the integration of vehicles with the energy supply system; and thirdly, develop insights to help inform UK government policy and shape energy and automotive industry products."
Energy Systems Catapult's infrastructure and engineering lead, Liam Lidstone delivered technical input and quality assurance of the CVEI study on behalf of the ETI, where he was previously strategy manager.
He said: "The study found that mainstream consumers were willing to pay more for a Battery Electric Vehicle or Plug-in Hybrid EV as long paid back from lower running costs was less than five years.
"Electricity being cheaper than petrol per mile of travel was a key consideration for people considering the switch to a low emission vehicle.
"The study provides compelling evidence for how the increased electricity demand from electric vehicles can be managed.
"We found that different forms of smart charging at home, appealed to between 77% and 95% of mainstream consumers.
"Smart managed charging was shown to be highly successful in shifting charging away from peak times of electricity demand between 4-7pm and into the overnight period relative to unmanaged conditions.
"As well as lowering costs for all concerned, this can ensure that EVs are being charged from low carbon generation such as wind power, accelerating the journey towards Net Zero.
"Understanding this potential is essential, because it helps to plan effective electricity network reinforcement, make better use of cleaner renewable energy and limit the need for more polluting generation at peak times.
"Without it the costs of the energy system would be much higher, and if you add growing demand from electric heating into the mix, this cost could be even higher still."
---
Comments
Login on register to comment