Maintaining a resilient energy system
"In the future how long can we live without electricity?" asks a group of key decision makers from across the energy sector. A recent report entitled 'Future Resilience of the UK Electricity System' and published by the Energy Research Partnership (ERP) highlights a range of future trends that will need to be acted upon to assure we have a resilient electricity system in the future.
10th December 2018 by Networks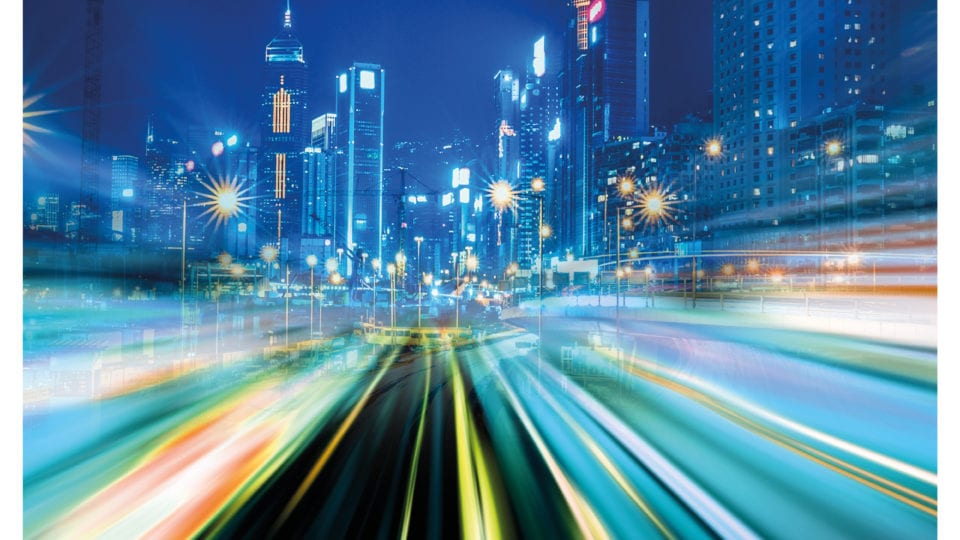 While we are used to the occasional power outage, lasting perhaps a few hours and limited to a small area, the electricity sector also has plans in place to deal with much more severe and widespread disruptions to power, and being able to restore supplies as quickly as possible. Peter Jones, technical manager at the ERP notes that, "while we are confident the current system is resilient to a wide range of extreme events today, looking forward we can see a number of significant long-term trends that may impact the system resilience in the decades to come."
The work led by the ERP has identified a broad set of environmental, technological and societal trends that are changing the way we operate the electricity system and the demands placed upon it.
Climate change is already leading to more variable and uncertain weather patterns that will increase the risk of flooding and storm damage. With 21st century technology, new risks are already emerging with respect to cyber security. There has been an increasing trend of cyber security breaches with malicious intent from rogue individuals, organisations or even states, with the recent example in the UK when the National Health Service was severely compromised by the WannaCry Ransomware attack in May 2017. "With society becoming more reliant upon technology, particularly in the new emerging smart cities, the impact of future disruption to supplies is likely to have a noticeable effect on daily lives – as most modern systems have communications and power embedded in their operation," – Alan Thomson, director, global leader energy systems, Arup.
As we continue to decarbonise the economy, new technologies are being introduced utilising electricity as an alternative fuel. Therefore, more systems will be increasingly reliant upon electricity, particularly transport, with electric vehicles being connected to the system, but also heat as we shift towards electric heat pumps, or even hydrogen. "As more and more sectors seek to decarbonise, we are seeing an 'all-in bet' on power to meet our targets," concludes Peter Bance, CEO, Origami Energy.
The work identified a number of recommendations that can be put in place over the next decade to assure resilience of the electricity system in the future. It is important to recognise that there may be low regret decisions and investments that we can make in anticipation of these future trends, with an overall lower cost and greater system wide benefit than if we respond to them as they arise.
A key enabler to making these decisions will be achieving cross industry agreement on what we mean by resilience and how we measure it. David Wright, director, National Grid Electricity Transmission, notes that, "the ERP Report highlights that we are missing, here in the UK, a single cross sector measurement method for resilience against which we can be measured and report." In producing the report, the ERP has already started this process, and brought together a wide range of industry and government players to enter this debate. Chief executive, Phil Graham at the National Infrastructure Commission added that, "In the Budget, the Chancellor asked the National Infrastructure Commission to undertake a study on infrastructure resilience. The ERP report is a useful contribution and we will continue to engage with the sector as our work progresses."
But looking forward, much more needs to be done. The industry needs to engage with society and business to clearly establish their needs and expectations and how they can be met. This in turn should help shape and inform government and policy, with a new resilience taskforce working across the energy sector to help lead the changes. In particular, resilience needs to be baked into the regulatory regime, to ensure that together, all players can reduce the impact of any threat to network infrastructure, either proactively through design or by being ready to respond quickly to restore energy supplies. The report highlights the need to continue work with government agencies to assess cyber security risks and put in place the necessary protection to counter any potential threat.
Above all the ERP anticipates that by assuring we have a resilient energy system in the future, whatever threats may try to compromise its operation, we will continue to make the UK an attractive place to build the global businesses of the 21st century.
If you would like to download a copy of the report or for details of upcoming ERP events on this subject go to http://www.erpuk.org Alternatively you can email info@erpuk.org for more information.
About the Energy Research Partnership
ERP is a public private partnership which brings together a diverse range of participants from across the energy sector, with senior level representation from industry, academia and government. Its primary purpose is to offer a consultative forum, which aims to accelerate innovation in the energy sector through enhanced dialogue and communication across industry and government. It is an independent, not for profit organisation whose activities are funded by member contributions.
The ERP believes:
The energy sector is undergoing a significant transition as part of the fourth industrial revolution and the need to decarbonise in the effort to combat climate change.
The future will rely upon a range of technological solutions, with a diverse mix of hard and soft solutions working in harmony.
The focus should be on optimising the whole system, with assessment of costs on a whole system, whole lifecycle basis.
There is a need to support economic growth and a profitable industry, while maintaining a safe and reliable supply of energy to the UK.
The UK can help provide efficient long-term solutions to global problems, creating new growth at home and abroad to support the government's Industrial Strategy.
Facts and fundamental engineering and economic principles, not incumbent or biased positions, should guide decision making.
---
Comments
Login on register to comment