'Low cost' substation monitor passes DNO field trials
Western Power Distribution and 42 Technology, an innovation and product development consultancy, have announced the completion of six months of field trials for FuseOhm, a device that monitors performance parameters in electricity substations.
14th November 2019 by Networks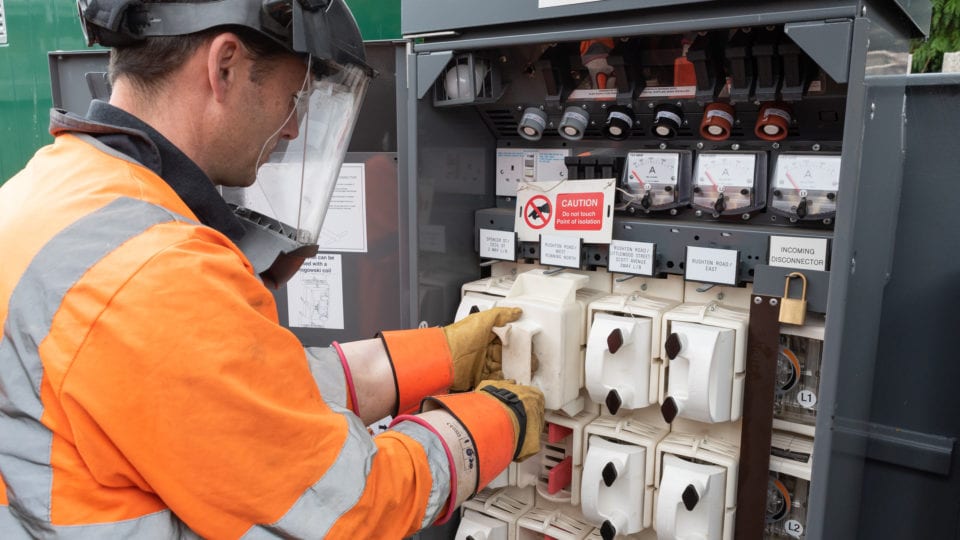 The device provides continuous real-time measurements, allowing Distribution Network Operators (DNOs) to manage networks to improve stability and performance.
The trials follow results from tests on pre-production prototypes carried out at the Power Networks Demonstration Centre in Glasgow, at the University of Strathclyde.
In those tests, FuseOhm was found to deliver reliable results over multiple tests, temperatures and environmental conditions.
According to 42 Technology, it is now working with "an established equipment and communications provider" to bring FuseOhm to market.
The FuseOhm device can measure voltage, temperature and phase angle on low voltage networks, with the phase angle results allowing DNOs to identify customer connections that are drawing high loads.
This will allow DNOs to monitor the loads downstream of the substation and manage demand on upstream generation sources.
The device will also identify any stress points linked to changes on the network as low carbon technologies come on stream, such as electric vehicle charging, domestic heat pumps or consumers exporting back to the gird.
At stress points, the level of power going through the substation is close to the rated capacity of the fuse protecting it, commonly 400A.
FuseOhm is an easy retrofit solution that could provide network operators with low cost monitoring at scale

Ricky Duke, low carbon network engineer, WPD
The device uses "plug and play" adapters that slot into existing fuseways to provide a monitoring system that can either store data locally or transfer it via wired or wireless communications networks.
A spokesperson for 42 Technology said: "FuseOhm is a real-time and remote monitoring system that is sufficiently low cost to allow network operators to monitor their entire network for the first time and to see when and where the stress points are occurring.
"Knowing where they are means they can then either re-route power to prevent an overload situation or target infrastructure investments to tackle the most concerning cases first."
Ricky Duke, innovation and low carbon network engineer at WPD, said: "FuseOhm is an easy retrofit solution that could provide network operators with low cost monitoring at scale, and much better visibility of where to deploy smart management systems or specific network reinforcements.
"The FuseOhm units were installed, operating and collecting real-time data within one of our substations literally within minutes, but the system could just as easily be included as an optional extra as part of all new installations at marginal extra cost."
While other monitoring systems are available, some DNOs have provided feedback that they can take two hours to install, and that cost excludes them from routine and widespread use.
According to 42 Technology, this means that other systems are only installed and used for short periods, to help with fault diagnosis on a specific leg of a network or when a customer reports a problem.
---
Comments
Login on register to comment