Local energy in action
Mark Futyan, director of distributed power systems at Centrica, provides an update on the company's Local Energy Market (LEM) project.
12th July 2019 by Networks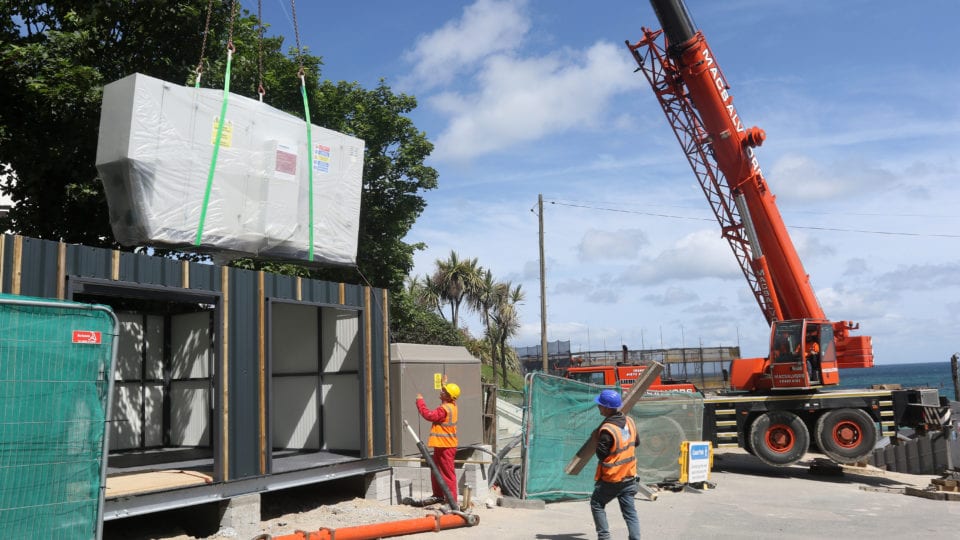 Recently, I travelled around Cornwall. I visited amazing hotels, beautiful beaches and rugged countryside landscapes. I was not, however, on holiday, but visiting our Local Energy Market (LEM) project, which has installed a range of low carbon energy technologies into the businesses I visited, including the stunning Carbis Bay Hotel and the charismatic Olde House farm and holiday retreat.
As we were there, the project was also celebrating completing the installation of batteries and solar PV systems into 100 homes right across the county. In isolation, most of these technologies are nothing new, but together – and facilitated by Centrica's virtual marketplace technology – it felt as though I had travelled not just westward to Cornwall but also forward in time.
The aggregated power of the 100 domestic batteries represents the largest residential 'Virtual Power Plant' in operation anywhere in the UK. The homeowners will now be able to use more of the green energy they generate, whilst simultaneously making available excess energy and flexibility to Western Power Distribution and National Grid via the virtual marketplace – the first project in the world to test a market-based solution to local grid constraint management.
The LEM is a £19m trial, funded by Centrica and the European Regional Development Fund and delivered in partnership with National Grid, Western Power Distribution, Exeter University, Imperial College London and N-SIDE. It is a testing ground for some of the most exciting innovations in the energy sector today.
The core innovation, the virtual marketplace, presents a radical system-wide solution to an established challenge – how to increase the penetration and utilisation of renewable energy sources that generate intermittently and often not when power is needed.
Fundamentally this is a question of efficiency – and this is where local energy markets have so much potential. Using power close to where it is generated, and utilising storage to shift green energy from when it is generated to when it is needed to hit peak demand provides the LEM model with considerable advantages over the old model of extended 'down the line' transmission. This is good news for the environment, and it is also good news for bill payers. Although this is the early stages of a research programme, our expectation is that participants will reduce their energy bills as a result of not needing to procure so much from the grid, and being able to sell energy and flexibility to cover peak demand.
This is not to say that the road ahead will be straightforward. There are myriad technical and commercial challenges that must be overcome as the whole model of how energy works changes – from generation to distribution and utilisation – and working with partners on trials in Cornwall and beyond will be key.
Yet this is precisely why energy is such an exciting and invigorating sector, and why the LEM is such a vanguard project. Decarbonisation was never going to be easy, but projects like this are showing that not only is it possible, but it can be considerably more efficient, cheaper, and more engaging for the consumer.
It is now a truism to say that the age of centralised, carbon intensive generation is drawing to a close. Yet although we know we are heading towards an energy future that is more renewable and distributed, the exact nature of that future is undefined. Working out how we best manage the challenges of decentralisation whilst maximising the wealth of opportunities will be one of the most important issues for our sector over the coming years. Whether in our offices throughout the country or in homes across Cornwall, I believe that Centrica will continue to be at the heart of the challenge as we help to shape a future that is cleaner, more efficient and which empowers end users to take control of their energy.
The LEM
The Olde House farm and holiday cottages in Wadebridge were the first official participant of the Local Energy Market and have had energy storage machines from redT energy installed to help the farm better manage the energy it uses from its own solar generation and the grid. The 1MWh energy storage machines have been connected to The Olde House's 250kW solar array, which was installed in 2011 to provide power to the site. The storage project is expected to significantly improve use of onsite solar PV and is expected to save up to 50 per cent on peak price energy imports.
Centrica has installed two combined heat and power (CHP) units at the Carbis Bay Hotel and Estate in Saint Ives. The CHP units have helped the site to keep its carbon footprint and energy costs down, as well as generate electricity, helping to relieve the pressure on the local grid. Rated at 35kWe each, the units have been designed by Centrica Business Solutions to produce electricity and use the heat that is normally wasted in conventional power generation. The units are expected to unlock a reduction in carbon emissions of around 70 tonnes a year.
---
Comments
Login on register to comment