Local authorities are advancing the pace on net-zero
Many local authorities want to over-achieve on the government's 2050 ambitions, but how can network operators work in partnership with them to achieve an early net-zero? Womble Bond Dickinson's Charles Robson, partner, and Andrew Hirst, managing associate, set out some ideas.
31st October 2019 by Networks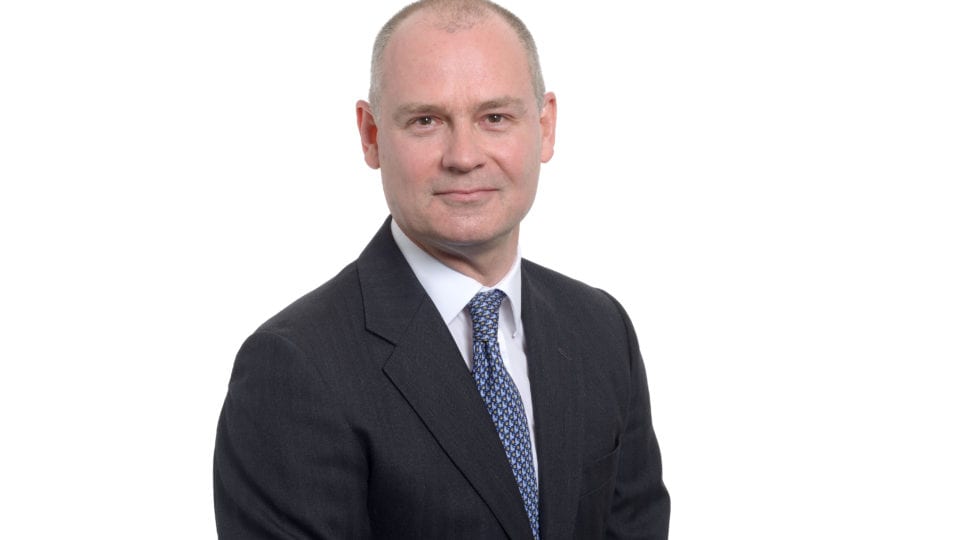 In June, the government committed to a target for the UK to be net-zero for carbon by 2050. Many local authorities (a number which increases by the week) have set even shorter targets, some seeking to achieve net-zero decades ahead of the remainder of the UK.
Having set these challenging targets, the question is, how they can be achieved? There are a number of tricky questions which authorities need to address in order to develop their strategy, including what areas will deliver the best returns (both financially and also in terms of carbon reduction), whether the carbon target can be aligned with achieving existing policies and how any strategy can be delivered from a legal, technical and financial perspective.
Affordability is, of course, also a key consideration but it is important to recognise that there is a very real cost in doing nothing.
Local authorities should not be overwhelmed by these questions as at least part of the way to achieve these targets will be to draw on existing technology and utilise approaches that have successfully been implemented elsewhere. The starting point is therefore to understand what options are available and then select the options which are right for the relevant authority.
We outline below some of the approaches which can be used to deliver a carbon saving:
1 Heat networks
These operate by distributing hot water around a closed-loop pipe network which passes through a building or series of buildings. They are therefore relatively low tech and have been widely used in many Scandinavian countries for decades. They don't make sense everywhere, but in areas with concentrated heat demand, heat networks are a "low regrets" investment, because they can use heat from many different sources (which facilitates progressive carbon reduction because new, efficient and lower-carbon heat sources can replace older, less efficient and higher carbon plants over time). They can also "grow" as individual networks, interconnect to form clusters and eventually aggregate to form area-wide systems. Heat networks also offer opportunities to address other policy concerns such as fuel poverty and income generation. The government has allocated approximately £320 m to support the delivery of heat network projects. Local authorities can apply to access this funding, which it is provided as loans and grants. Given that heat networks use proven technology, there is funding available and they can be utilised to achieve a number of policies, they merit consideration.
2 Transport
The most simple step may be for a local authority, incrementally, to replace its existing vehicle fleet with electric or hybrid vehicles or make its facilities more accessible to electric vehicles by installing electric charging points. At the other end of the investment spectrum, an authority takes action to address local transport needs, for example by introducing new train stations, trams or trolley buses with a view to reducing the number of cars on the road, at the same time mandating the use of low-carbon technologies, such as ultra-low emission or electric buses.
3 Waste
Waste, as a resource, has to some extent become a cliché, however local authorities which wish to achieve net zero carbon should carefully consider what impact their waste streams have. For instance, many local authorities own energy from waste facilities which could now be utilised as a heat source for a heat network (see above). Separately, collected food waste also presents an opportunity for anaerobic digestion and the generation of renewable heat and electricity.
4 Procurement Policies
Despite huge cuts to their funding, local authorities still wield significant economic power. This power can be leveraged through procurement policies in order to deliver reductions in carbon, in a similar way that such policies have been used to deliver other aspects of social value, such as apprenticeship training or investment in local amenities. It is important, however, not to take a one-size-fits-all approach with such policies and ensure that the carbon reduction element of any procurement is appropriate in the circumstances.
5 Strategic Partnerships
Here, the essential elements are that private sector expertise (and often finance) is utilised to help the public sector achieve an overarching aim. Risk and reward generated by the partnership is shared between the parties efficiently. Given that many carbon-reduction measures involve commercial activities, strategic partnerships with private sector businesses can be a useful tool for local authorities to achieve their net zero targets.
6 Smart Cities
Like strategic partnerships, smart cities come in many forms. Generally, they involve using data generated within a city to make the city function more efficiently. The use of technology has obvious applications in the context of reducing carbon emissions, for example easing traffic flows incidentally reduces emissions from traffic jams.
7 Renewable Electricity
Here, the simplest option might be purchasing electricity from a renewable energy provider. Green power often comes at a premium, however, so a local authority might choose to establish its own renewable energy company (or use one established by other local authorities) to generate and/or buy and sell electricity and thereby retain some of the margin it would otherwise pay to the supplier. Doing so may also have the additional benefit of providing a potential source of income for the authority and create green employment. For instance, a relatively simple win could be for PV panels to be fitted to existing housing stock.
We have worked with a number of local authorities on projects to reduce their carbon emissions. Whilst it is important for authorities to move quickly if they are to meet these challenging targets, it is also vital to recognise that a holistic, planned approach, implemented with urgency, is likely to be needed if these hugely ambitious targets are to be achieved.
Charles Robson is a partner and Andrew Hirst a managing associate at Womble Bond Dickinson
---
Comments
Login on register to comment