Liverpool plugs in district heat for new science campus
A combined heat and power (CHP) energy centre buried below a 14 storey car park in Liverpool is set to become a key source of low carbon energy for a £1bn new life science campus.
28th November 2019 by Networks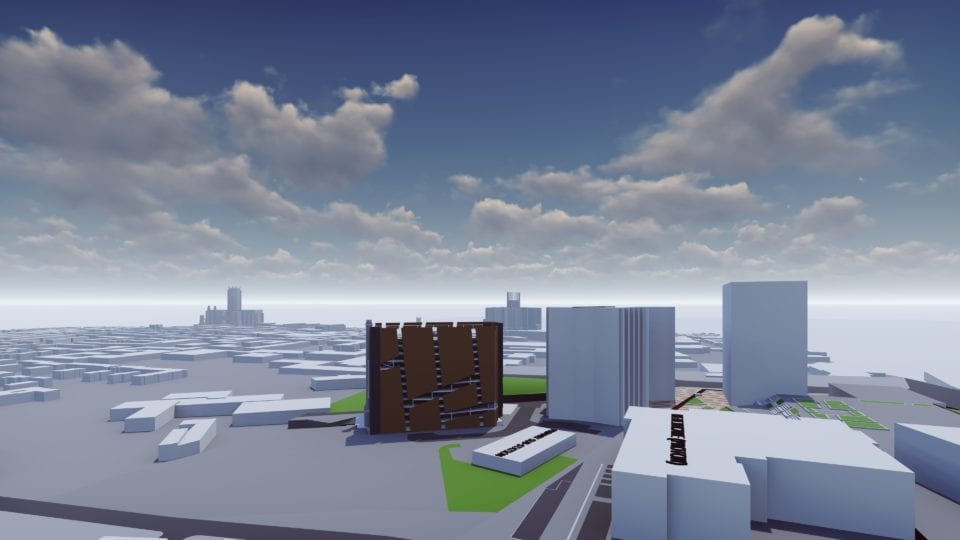 The 1,195 kWh unit forms part of an energy centre being delivered by sustainable energy experts Vital Energi for the 30-acre Paddington Village development, currently under construction at the eastern end of the city centre's Knowledge Quarter.
The CHP engine will plug into an underground district heating network design to serve heat to multiple buildings across the campus.
A freestanding flue will be built, by contractor Morgan Sindall Construction, in January before the system goes live in summer 2020. The car park will be completed in January 2021.
Michael Cooke, regional director for Vital Energi, said: "This is a truly exciting project because, not only do we have the opportunity to create an efficient and robust energy scheme and heat network in the heart of Liverpool's newest major development, we are also able to work with the city council, Chamber of Commerce, Liverpool in Work and other organisations to deliver some truly valuable social value measures through the Fair City initiative."
This policy is designed to ensure that projects deliver a range of social value commitments to benefit the people of Liverpool.
Mayor of Liverpool, Joe Anderson commented: "Liverpool recently declared a climate change emergency and as a city council we are doing everything in our power to cut our carbon footprint.
"I'm delighted this energy centre is being built. It sends out a signal the city means business on making a difference both to our economy and our environment."
Paddington Village will be built in three phases: Paddington Central, South Paddington and North Paddington to accomodate a mix of research, education, health and science related business and institutions.
The first phase will include 10 proposed development plots, public realm and greenspace. Projects under way include the new £35m headquarters for the Royal College of Physicians, known as 'The Spine' and a four-star, 160-bedroom hotel and 60-bedroom aparthotel operated by Novotel.
Also confirmed as a tenant is Liverpool International College, a partnership between Kaplan and the University of Liverpool, which will take 35,000 sq ft of education and learning facilities.
The Rutherford Cancer Centre North West, a proton beam cancer therapy treatment hospital and advanced diagnostics centre will be established by Proton Partners International. Both schemes have planning permission and are due to open in 2019.
---
Comments
Login on register to comment