Innovating towards a DSO model
With over 30 years' service, I can probably now be considered a veteran of the energy network world. While I hate to be reminded I'm not getting any younger, it does allow me to take stock of the changes I've seen in my time working for one of the country's largest and most diverse network operators, writes Stewart Reid, Scottish and Southern Energy's head of Asset Management & Innovation.
5th April 2017 by Networks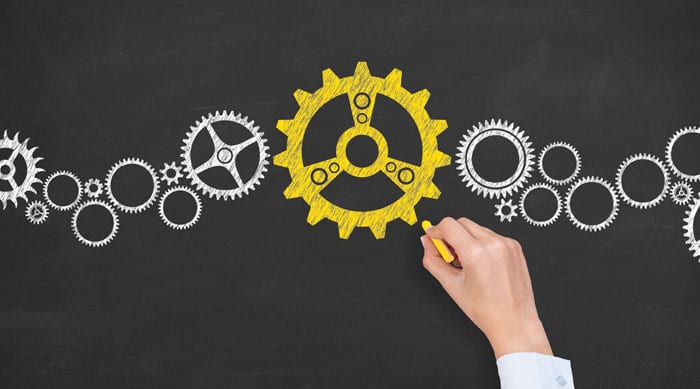 Over this time, our industry has seen a great deal of development as we have sought to make our networks more responsive and resilient. Our sector has moved from one that was focused on engineering-above-all to one that understands that delivering a reliable and efficient service for its customers should always be its driving force.
"Bringing the end users on the journey with the industry will be vital. We need to make sure they understand what we are doing and make sure we take their views into account."
I've been in a fortunate position in recent years to be working in a role that has looked at how innovation can help in this challenge, using technological advancements to drive performance improvements and inform future decisions.
In my time in this role, my overriding reflection is that the biggest change is yet to come. The energy market of today is almost unrecognisable from the market that our networks were built to support. Coal is no longer king, big power stations are being replaced, by-and-large, with low carbon and distribution connected generation, whilst the network is required to cope with increasing levels of demand-side response and energy storage.
It's clear that our networks need to adapt to this change.
That's why we support the view, put forward by BEIS and Ofgem in their recent Call for Evidence, that customer interests are best protected by transition from the traditional Distribution Network Operator (DNO) model to a prominent Distributed System Operator (DSO) role. It is our view that this transition will help meet the needs of a flexible and de-carbonised electricity system, whilst ensuring the network remains resilient and affordable.
We are working closely with the regulator and the wider-industry to help inform the debate and to ensure we develop a system that is fair, transparent, reliable and affordable, without any unintended consequences and ideally delivered in a least regrets manner. To help achieve this, we support a phased approach to the DSO transition whereby impacts can be carefully reviewed and the best interests of customers maintained.
This approach has been informed and influenced by some innovation projects and trials, which have now reached a conclusion.
Running five years, the £30 million LCNI-funded New Thames Valley Vision (NTVV) project has trialled new technologies and practices, collected new data and developed sophisticated modelling to improve the operation and planning of networks to avoid costly system reinforcement – essentially helping us use what we have already got more efficiently. Along this road there have been many surprises, disappointments, revelations and eureka moments
Members of the NTVV project recently completed a series of roadshows with other network operators where they detailed the key findings from the trials. Teams were guided through findings and the use of smart analytics to confidently predict where issues are likely to be experienced on electricity networks. Members of the project team also revealed the most important discoveries from their use of battery storage, automated demand response and novel customer engagement practices, such as the Low Carbon Community Advisory Centre, which was located in Bracknell. It's been great to see them taking away so many key findings and in many cases ones we are already making use of.
We know that bringing the end users on the journey with the industry will be vital. We need to make sure they understand what we are doing and as industry we need to make sure we take their views into account.
One of the events, held last month, was aimed specifically at the domestic and business customers who took part in the technology trials. We wanted to show those who have been involved in the trials what they have helped us discover, and also the ways in which we can make a real difference.
Another project, the Northern Isles New Energy Solutions (NINES), is also coming to a conclusion. The project took place in Shetland, where we used large and small scale energy storage solutions, combined with a new monitoring and control system developed by our partner Smarter Grid Solutions, in order to deliver Active Network Management (ANM), which was the first of its kind in the UK. In this case ANM enabled a 200% increase in renewable energy contribution on Shetland by helping to manage grid constraints more efficiently in real time. NINES also uses 1.5MW of domestic heating load to provide frequency response for the Shetland system.
We know that the learnings we've gained from both the NTVV and NINES projects can help other DNOs and the System Operator innovate, and manage their networks more effectively, as we all transition to a lower carbon future and a DSO model.
We are hosting a final close-down event for both projects at the Institute of Engineering & Technology (IET) on 28-29th March, where learning from across the projects' trials will be shared. Findings of the projects and the all the key learnings will be available on the SSEN website.
Our portfolio of innovation trials has provided us with a solid knowledge base for which it is clear that the whole is greater than the sum of the parts, from it, we can learn and help to influence the future of the electricity network. Our core objective is to continue to work on realising new flexible resources that avoid disruption and maximise customer benefits. We will use the evidence and findings from our projects to help DNOs collectively transition to a DSO model that works for all network users.
---
Comments
Login on register to comment