Given the green light: electricity
Four network innovation competition submissions made the cut in the latest round of innovation funding, but two more missed out. Network runs through the winners and losers of the Electricity NIC.
17th January 2017 by Networks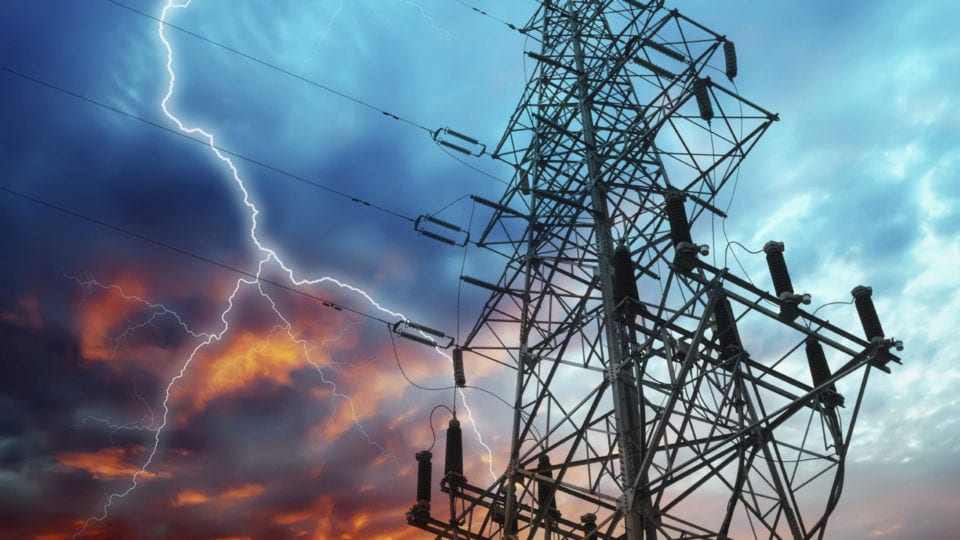 While attention has been focused on the review of the innovation mechanism, network companies have continued quietly to vie for the funds up for grabs every year. In early December, Ofgem revealed the six successful projects from this year's Network innovation Competition (NIC). Projects that will shape the future of the sector. It also identified projects that were found wanting.
Compared with projects previously funded through the NIC, this year's successful entries have a strong focus on issues of the here and now, particularly the transition to distribution system operator, new sources for ancillary services and distributed generation – or simply exploring the practical implications of adopting technologies of the future of today's network.
In the electricity competition, three projects are set to explore different elements of the transition to DSO, and two of them are being conducted by transmission operators. One also has a heavy focus on community interaction, which would bring fresh perspective to the subject.
One project is practical in nature, and will consider developments in electronics technology and help establish clear links between its potential implementation and the opening up of opportunities for decarbonised heat generation in urban areas.
But not all the projects made the cut. Two were rejected, although it was acknowledged that both were tackling critical issues. WPD's Proteus was considered to be too future-gazing in nature, and would achieve a solution that would likely be superseded. Inspire was deemed to be using funds to undertake innovation that should be carried out as part of "business as usual", and it would be unlikely to be adopted by other network companies (see details on project Proteus and Inspire overleaf).
The expert panel that helps Ofgem access the quality of the projects expressed some concerns, such as a recurring theme of the opportunity for third parties to benefit significantly from customers' money. In future it would like to see more transparency around the profits likely to be made by such companies. With plans afoot to allow third parties to access funds directly, Ofgem may have to define more stringent rules to ensure this does not result in profiteering.
With this round over and the future secure, networks will soon likely to be considering next year's entries. Ofgem has expressed a desire for clearer evidence that there is an appetite among other network operators to adopt the chosen solution, and more transparency about the likely profits and contributions of third parties.
Phoenix
£15.6m – no conditions
Other funding – £4m
Scottish Power Transmission (SPT)
Phoenix will trial a new method of providing ancillary services through a novel combination of compensation equipment. Ancillary services include frequency regulation and voltage control to the transmission system operator. These services are traditionally provided by large thermal generators.
The project will also test how these services can be offered commercially, and investigate the associated agreements that will have to be put in place for this to become a business-as-usual option across the network.
Ofgem's assessment
Ofgem considers the project timely because the problems it is addressing will be exacerbated in future as more fossil-fuelled generation goes offline. Phoenix's initial analysis suggested about 20 units would be needed across the GB network. By demonstrating the feasibility of the technology, the project would enable industry to assess whether this is the best solution in each case.
This project was deemed expensive, but value for money when considered against the current alternative methods of providing ancillary services and the scale of the potential benefits. SPT has also secured £4 million of in-kind funding from each of its non-network project partners.
The project will involve four partners: ABB, NGET, the University of Strathclyde and the Technical University of Denmark. The expert panel was concerned that ABB would unduly benefit from the project considering its contribution if the project comes to a successful outcome, but was satisfied that a rigorous procurement process had been run. ABB is also taking on some risk through signing a fixed price contract for a turnkey solution, leaving it vulnerable to cost overruns.
Read on for more information on NGET's Transmission and Distribution Interface 2.0 project
Transmission and Distribution Interface (TDI) 2.0
£8m – no conditions
Other funding – £1.5m
National Grid Electricity Transmission (NGET)
This project will demonstrate how services traditionally offered by transmission-connected generation to the system operator (SO), such as voltage stability and thermal capacity, can be provided by distribution-connected energy resources. The distribution company would effectively act as 'gatekeeper' by providing some of these services to the SO.
It will also examine how these new services would interact with the existing commercial arrangements, and investigate the technical feasibility of the proposed approach as well as introduce market-based mechanisms for co-ordinated network management.
Ofgem's assesment
Ofgem said this is a timely topic about greater co-ordination between the transmission and distribution systems; trialling a model for the DNO transition to DSO. NGET estimated that the project would accommodate the connection of about 3.7GW of new distributed energy resources in the project area by 2050, while saving about £29 million in spending compared with network reinforcement.
The project will deliver good value for money when considered against the current alternatives of facilitating further DG connection in the south east. NGET and DNO project partner UKPN would together provide £1.5 million of funds, exceeding the 10% compulsory contribution from the licensees by £600,000. The project would adopt a fully-competitive procurement processes to appoint providers for specific roles in project delivery.
The project will generate diverse and significant new knowledge, particularly around the interaction between the SO and DNO in offering the services being trialled by the project.
Four innovative concepts will be explored in the project:
the technical feasibility of using dynamic response from DERs for resolving complex transmission constraints;
the introduction of DERs to the reactive power market;
the DNO providing an additional route to market for DERs, enabling DERs to provide services to both the distribution and transmission networks; and
introducing market-based mechanisms for co-ordinated network management.
Ofgem recognised that the NIC is the only opportunity open to network operators to explore cross-organisational collaboration for uncertain long-term customer benefits.
Read on for more information on WPD's OpenLV project
OpenLV
£4.9m – depending on a revised approach to community engagement
Western Power Distribution (WPD)
This project would create a software platform that enables enhanced real-time assessment and visibility of low-voltage network capacity. This improved visibility would allow the DNOs to more actively manage this level of the network, which is necessary as more generation and demand is connected locally.
Such an approach would ensure the available capacity is used more effectively, minimising the costs of reinforcement. One outcome will be to enable other parties (eg. large users such as councils, housing associations, universities) to investigate ways to make better use of the network.
Ofgem's assesment
While the project has the potential to deliver real benefits and knowledge about substation control, the key benefit will be an assessment of the appetite for communities and third parties to interact with the network in new ways.
The expert panel was concerned about the likely level of that appetite, but WPD has made a commitment to fund the development of one software application through its corporate social responsibility budget should no third party came forward during the trial. WPD's initial assessment indicated sizeable market potential.
The funding is subject to WPD developing a revised approach to community engagement earlier in the project because this will be critical to the project's overall success.
WPD has projected that the project could offer £595 million of savings to customers and release 5.8GW of capacity by 2050 if it were rolled out across the GB Network. This is considered value for money, although there were initial concerns about the relatively high costs being charged by main project partner EA Technology given that it could be the long term beneficiary of the developed platform.
EA Technology is set to contribute 8% of the total project costs through in-kind contributions and has reduced its costs.
Read on for more information on UKPN's Powerful-CB project
PowerFuL-CB
£4.6m – dependent on safety case development
Other funding – £1.5m
UK Power Networks (UKPN)
This project would further develop, and test, two new types of circuit breaker to ease fault-level constraints on the network and therefore make more capacity available. One of these circuit breakers, developed by ABB, would be designed to operate at substations, while the other, from Applied Materials (AMAT), would be located at the point of DG customer connection. Both would be smaller and cheaper than traditional circuit breakers; they would release additional fault level headroom to enable more DG connections and district heating in a densely populated urban area.
Ofgem's assesment
UKPN estimates that 462MW of capacity would be released by 2050 through the use of the circuit breakers, facilitating the connection of DG which would help enable the rollout of low-carbon heating and electricity generation.
The solutions could potentially be rolled out to about 20% of primary distribution substations, which are expected to become constrained because of fault-level violations by 2020.
The project provides excellent value for money, with just three ABB units or one AMAT unit required to be deployed to recoup the customer investment in each method. Although other novel fault current limiters have been investigated, the industry is yet to see the emergence of a technology that can be installed within small urban substations.
UKPN predicts that the AMAT circuit breaker could be installed by other licensees before the end of RIIO-ED1, with the ABB circuit breaker ready for deployment during RIIO-ED2.
However, the full potential of the project will only be realised once it is possible to deploy the new breakers without conventional breakers as a back-up. The breakers are likely to be run in series with larger conventional equipment as a safety measure, limiting the number of locations at which it can be installed. The funding therefore depends on a safety case covering the development of the circuit breakers until they can be rolled out without being installed alongside existing technology.
The expert panel originally had reservations about using customers' money to fund the development of technology that could offer significant commercial benefits to the third party technology developers. After discussions, ABB increased its contribution to the highest proportional amount it had contributed to an LCNF/NIC project – £500,000, with AMAT contributing £388,000.
Read on for the projects that failed to make the cut
Not funded
Inspire
Scottish Power Distribution (SPD)
Funding Requested – £6m
The project would have created a new network data-handling package that integrated a variety of software and data to enable more efficient management of the distribution network.
Ofgem's assesment
Both Ofgem and the expert panel concluded that the project would not deliver the low-carbon, environmental and financial benefits necessary to be funded, and did not have a robust methodology.
SPD said the project could reduce carbon emissions by 2,230 kilotonnes and deliver £93 million of savings to customers by 2050 if rolled out across GB, potentially breaking even by 2026. But Ofgem believes there will not be sufficient appetite among other DNOs to achieve this, with each instead choosing to develop their own bespoke software to best incorporate their legacy systems.
The software solution should also not be funded with customers' money because, while necessary for the transition to smarter grids, it will directly benefit SPD rather than customers and should be developed as part of business as usual.
The solution may also not be able to be adopted by other DNOs using bespoke IT systems and may be superseded before the break-even date of 2026.
It would have provided useful information for other DNOs on how to create such an IT system, but fell short of being an innovative concept. Instead it planned to make better use of existing data and systems, and development as part of business as usual would not expose customers to disproportionate risk.
A more suitable approach would have been to run the project as a collaboration with other DNOs to explore the challenges of creating a single platform to control legacy systems. Such an approach may help create a strategy for the long-term application of such systems.
Proteus
Western Power Distribution (WPD)
Funding requested – £7.8m
Proteus would have created a mobile, modular unit which could have been rapidly deployed to temporarily ease low-voltage network constraints. The unit would have contained reconfigurable power electronics to enable, among other things, rapid connection of batteries, extra ventilation and cooling, and an autonomous control system.
Ofgem's assesment
Ofgem did not think the project would meet the low-carbon, environmental, financial benefits, value for money, and relevant and timely outputs, and did not demonstrate a robust methodology.
It thought there would be insufficient demand for the solution, which is at risk of becoming obsolete as alternative solutions emerge before the applicable situations emerge at scale, and could affect the development of more proactive network planning to address the problems in a strategic way. Ofgem concluded that Proteus would be unlikely to contribute to the acceleration of the development of a low-carbon energy sector.
Significant demand for Proteus might not emerge for about ten years, by which time alternative, potentially more cost-effective and proactive solutions might be available.
WPD said the project could deliver £407 million of financial benefits to customers, along with carbon savings of 7.1 kilotonnes by 2050, based on the assumption of 550 of these units being rolled out across GB. The project would enable DNOs to trial a variety of different solutions to constraints on the network before choosing the most appropriate solution to the issue.
A number of assumptions in the project raised concerns, such as customer tolerance for a temporary vehicle parked in neighbourhoods for several weeks at a time.
The project was thought to be innovative in the automatic operation of the temporary equipment and the size reduction for a mobile unit, while maintaining requisite functionality. Furthermore, some of the solutions within the toolbox are not yet proven on the low-voltage network.
---
Comments
Login on register to comment