Future vision for energy outlined by ENW
Electricity North West has launched its vision for how it will help transform how energy is delivered across the region.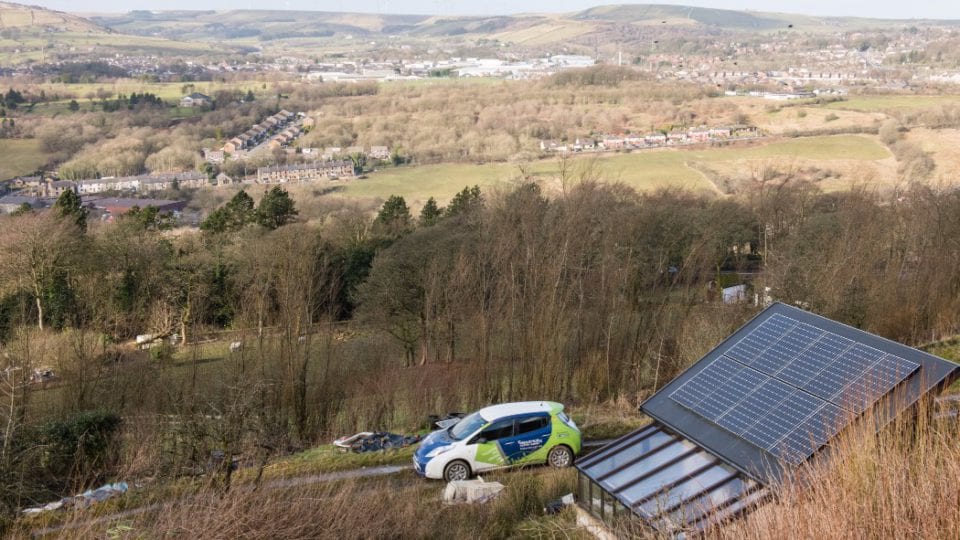 The report, 'Powering the North West's Future', sets out its plans to meet the Government's energy decarbonisation challenge by supporting people, businesses and energy producers across the North West region.
By 2050, the UK is tasked with achieving an 80% reduction in carbon emissions. Last year, for the first time, more than half of all electricity consumed in the UK was generated from zero carbon sources and these new demands means the power network and the infrastructure in place needs to transform and adapt with new and innovative ways to ensure the power continues to flow.
Replacing the traditional distribution network operator (DNO) model, the report outlines the key roles and responsibilities of a smarter, more flexible distribution system operator (DSO) and the technical and regulatory challenges the industry faces in transitioning to this new model. It follows Electricity North West's evidence paper 'The vital role for distribution system operators' which was launched last year to set out the challenges and opportunities with the UK's transition to a smart flexible energy system.
Electricity North West strategy director, Paul Bircham, commented: "The evolution we are going through in our industry presents an exciting proposition for us as a business and our job now is to develop new relationships with customers, the community and partners in the energy supply chain.
"While the nature and pace of change in the North West cannot be predicted with certainty, it is vital that we identify likely themes and priorities now, so that everyone in our region can face the future with confidence. We are certain that the new report will help to inform regional and national debate about the future role of DSOs."
Created by the views and expectations of its stakeholders, Electricity North West's DSO report highlights eight key areas that will help achieve the region's decarbonisation targets in the organisation's new role as active distribution system operator:
• Electric vehicles
• Community energy
• Renewable energy sources
• New energy markets
• Electricity for heat
• Flexible consumption
• Active consumer
• Supporting economic growth
"The energy market is currently undergoing a huge transformation. The traditional top down energy model is being redefined to a much more distributed model, and as a leading voice on energy policy, the report outlines how we intend to drive this vital transition," adds Bircham.
"While the active decentralised model will enable us to support the production of energy locally and directly to communities, using renewable sources, it does present the need for network operators to transform into a smarter more flexible power network. This report highlights how we can meet these new future demands while ensuring bills remain affordable for our customers and supplies remain reliable."
---
Comments
Login on register to comment