ENW confirms customer engagement group appointments
Eight industry experts have been appointed to Electricity North West's newly-formed customer engagement group.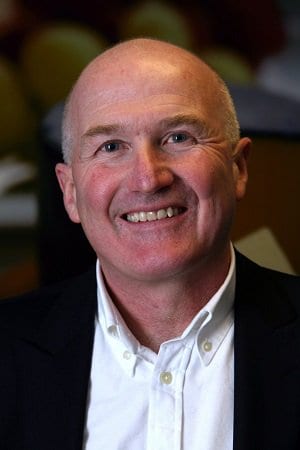 Headed up by chair, Jeff Halliwell, the group will scrutinise how effectively the company engages with its customers, ensuring voices are heard and represented in its business plans.
The group, including experts specialising in energy, regulation, communications and customer engagement, will hold its first meeting in May and will work independently of Electricity North West to ensure that the operator delivers its plans for the people of the region.
Jeff Halliwell (pictured) said: "I'm delighted to have appointed eight key players to our customer engagement group following a comprehensive recruitment programme.
"Electricity North West is one of the first electricity distribution network operators to have established this group across the country and so their customers will be first to reap the benefits. Each group member brings a diversity of skills and experiences which will only serve to really benefit Electricity North West customers.
"I'm now looking forward to meeting as a group and starting to work with Peter Emery, Electricity North West CEO, to ensure the company's plans deliver for the people of the North West."
A consumer heavyweight, Halliwell currently holds a number of non-executive positions including chair of Heathrow Airport's Consumer Challenge Board, chair of Anglian Water's Customer Engagement Forum, and chair of Transport Focus, the statutory independent consumer watchdog for Britain's rail, bus, coach and tram passengers, and users of the major road network.
He will be joined by:
Jayne Scott, who boasts a wealth of experience of regulatory economics, including being a former non-executive director of the energy sector regulator.
Professor Jovica Milanovic, chair in Electrical Power Engineering and deputy head of school of Electrical and Electronic Engineering at the University of Manchester who brings engineering and technical experience.
Bev Keogh, a former director at Scottish and Southern Energy plc, specialising in energy sector structure.
Dr. David Holden sits on the Heathrow Consumer Challenge Board and Ofcom's Consumer Communication Panel bringing experience in consumer market research.
Caroline Farquhar is senior policy researcher in the Energy Networks and Systems Team at Citizens Advice.
Todd Holden is a director for Low Carbon at The Growth Company and brings experience in sustainability.
Jenny Willis has supported SGN and SP Energy Networks with their stakeholder engagement and has extensive experience working in research and participation
Independent board secretariat and report drafting is being led by Gemma Osula.
Peter Emery, Electricity North West chief executive officer, added: "I'm looking forward to working with the industry experts who have formed the customer engagement group.
"We're at a critical point for the electricity infrastructure in the North West where demand is set to increase as the transformation to a low carbon economy quickens. It's vital to get the balance right between investing to support this growth and keeping a tight grip on costs so that everyone in the North West benefits."
---
Comments
Login on register to comment