Energy sector urges politicians to unite for net-zero
Energy businesses, academics and trade bodies are among 40 organisations and individuals that have signed an open letter calling on political leaders to form a post-election pact on achieving net-zero.
29th November 2019 by Networks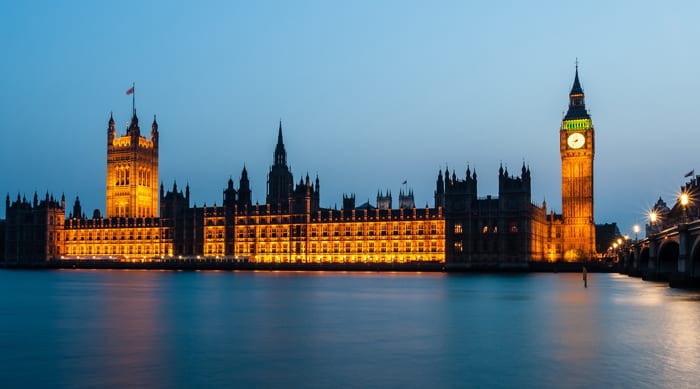 The letter calls on the parties to display co-operation, compromise, collaboration and accountability, and to avoid "the trap of partisan ideology".
The letter came shortly before the UK's first televised climate and nature election debate and strikes by the UK Student Climate Network taking place on 29 November.
It asks political parties to adopt a cooperative bipartisan approach to the implementation of Net Zero after the election to ensure that carbon targets are met.
Signatories include Fintan Slye, director of National Grid ESO; David Smith, chief executive of the Energy Networks Association; Louise Kingham CBE, chief executive of the Energy Institute; Dr. Nina Skorupska CBE, chief executive of the Renewable Energy Association; and Paul Ekins, professor of energy and environment policy at UCL Energy Institute.
The televised climate and nature election debate saw the leaders of the Labour Party, the Liberal Democrats, the Green Party, the Scottish National Party, and Plaid Cymru promote their plans to decarbonise the UK.
The Conservative leader Boris Johnson did not attend, sending Michael Gove in his place, but Channel 4 did not allow Gove – formerly environment secretary in the Johnson government – to participate in a debate for "leaders".
The full text of the letter is as follows:
Open letter to party leaders: Post – election pact on climate change
If the past few years have taught us anything, it is that taking a divided approach to policy making is ineffective. It has led to stagnation and frustration within Parliament and across the UK. In this current political environment, we need to ensure that high priority issues such as achieving Net Zero and the wider climate change objectives do not fall into the trap of partisan ideology.
Only months ago, cross-party action saw the UK implement world leading Net Zero 2050 legislation. The principles of unity and cooperation are at the heart of the climate change movement and the point being made by the hundreds of thousands of protestors taking to the streets is that time is not on our side and therefore we need a joined-up, bipartisan approach to the Climate Emergency across political lines.
We, the undersigned, believe that urgent action is required to ensure that the UK meets our Net Zero targets and continues to lead the way on the international stage. For this to happen, the incoming government must be ambitious, coordinated and accountable. From the outset, the government and the opposition parties, whoever they may be, must work together to forge a path to Net Zero that is rooted in compromise and goes beyond party politics.
In light of this, we are calling for all parties to capture the spirit of cooperation they've successfully demonstrated in this sphere previously, and agree to a post-election pact on climate change, agreeing to work collaboratively, whether they are in government or opposition, to implement legislation and policy that achieves Net Zero by the agreed timescales, in a fair and inclusive way.
The UK will be at the centre of the international stage next year as we host COP26, giving the UK national and devolved governments, and political parties the opportunity to demonstrate this collaboration and cooperation in action.
Syed Ahmed, Chair of Community Energy London
Emma Bridge, Chief Executive of Community Energy England
Richard Burrell, Chief Executive of AMP Clean Energy
Dr. Jacqueline Edge, Multiscale Modelling Project Manager at Imperial College London
Prof. Paul Ekins, Professor of Energy and Environment Policy at UCL Energy Institute, Faculty of the Built Environment
Virginia Graham, Chief Executive of RECC
Neil Harrison, Director at Reheat
Chris Hewitt, Chief Executive of the Solar Trade Association
Jo-Jo Hubbard, CEO & Co-Founder of Electron
Louise Kingham CBE FEI, Chief Executive of the Energy Institute
Claire Mack, Chief Executive of Scottish Renewables
Alexander Maddan, Chief Executive of Agrivert
Miriam Maes, Chairman of the Energy Transition Forum
Alistair Martin, Chief Strategy Officer and Founder of Flexitricty
Hugh McNeal, Chief Executive of Renewable UK
Julian Morgan-Jones, Managing Director of South East Wood Fuels Ltd.
David Newman, Managing Director of the BBIA
Alasdair Peppe, Director of Dunster Biomass Heating (Scotland) Ltd
Charles Perry, Founder of Sustainable Future for All
Jonathon Porritt, Environmentalist and author
Jamie Reith, Business Development Manager of Scottish Woodlands
Darren Riva, Chief Executive of Capitas Finance
Simon Roberts, Chief Executive of the Centre for Sustainable Energy
Laura Sandys, Challenging Ideas
Dominic Schofield, Managing Director of Mint Green Sustainability
Dr. Nina Skorupska CBE FEI, Chief Executive of the REA
Fintan Slye, Director of UK System Operator, nationalgridESO
David Smith, Chief Executive of the Energy Networks Association
Prof. Iain Stewart, Professor of Geoscience Communication, The School of Earth, Ocean & Environmental Sciences at the University of Plymouth
Prof. Goran Strbac, Professor of Energy Systems at Imperial College London
Prof. David Strong, Chair of the REAL
Rory Tait, Partner at Lux Nova Partners
Linda Taylor, Group Marketing Director of AMP Clean Energy
Mark Thomas, Managing Director of Eco-fuels
Charlie Trousdell, Chairman of REA Organics
Duncan Valentine, Member Non Exec-Director of the REA Board
Joanne Wade, Deputy Director of ADE
Joe Warren, Managing Director of Powervault
David Williams, Chief Executive of Eco2
Louise Wilson, Co-founder and Managing Director of Abundance Investment
Martin Wright, Chair of the REA Board
---
Comments
Login on register to comment