Electricity North West launches decarbonisation plan
Electricity North West has launched its transformative plan for decarbonising the region.
25th March 2019 by Networks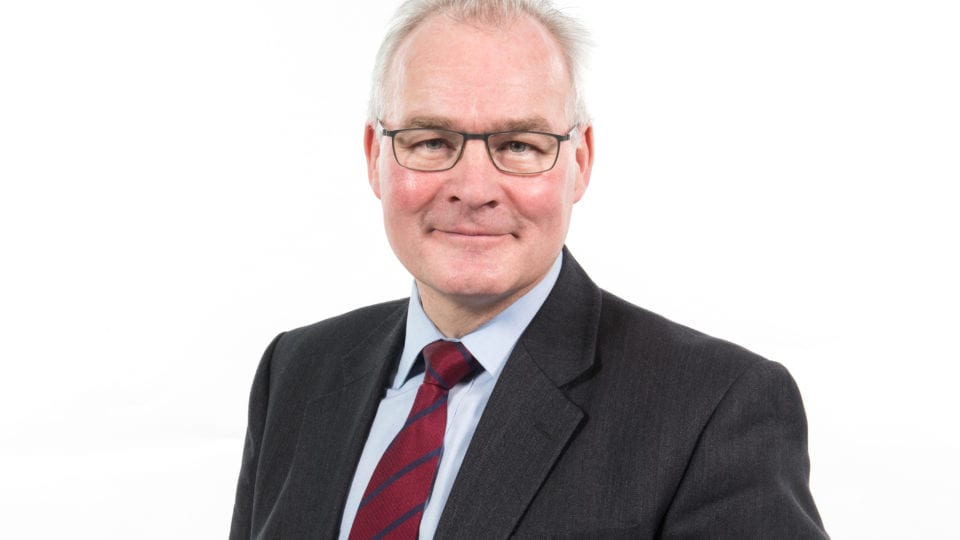 Entitled; 'Leading the North West to Zero Carbon', the plan was presented by the company's CEO, Peter Emery (pictured), at Manchester's Green Summit on Monday (25 March).
He said: "Electricity demand in our region could nearly double by 2050 which is an increase in power equivalent to one new nuclear power station. We are therefore launching our vision for how we will create and manage a dynamic and interactive electricity network to meet these demands while also hitting our zero carbon target for the whole region, not just Greater Manchester.
"We already invest £1m a day in the North West's power network, and as part of our plan to lead the North West to zero carbon we're committing an additional £63.5m over the next four years. We'll use this fund to drive energy initiatives working in partnership with Manchester City Council, the Greater Manchester Combined Authority and other councils and authorities, as well as the companies who are investing and innovating in this area."
Electricity North West will continue to invest in critical schemes and initiatives to support communities, business, network upgrades and innovation. Current investments and initiatives include:
£71,000 in Community Energy grant funds which have been awarded to six community energy projects across the North West.
£104m in Greater Manchester power network upgrade projects
Working together on a transport strategy that supports a significant transition to electric vehicles, alongside Metrolink integration.
The enabling of distributed generation and heat with the development of a capacity strategy aligning with the Greater Manchester Smart Energy Plan.
Commitment to a major infrastructure investment to the City Centre, the Northern Quarter, the Etihad Campus and the South Manchester Enterprise Zone
Grid and flood prevention work in Carlisle to ensure reliability of supplies for customers.
Electricity North West is one of the 'pioneer' organisations engaged by Manchester City Council and who have signed up to the zero carbon 2038 ambitions.
For further information about Electricity North West's regional decarbonisation strategy, visit: www.enwl.co.uk/zerocarbon
---
Comments
Login on register to comment