Editor's weekly: The department is dead, long live the department!
Network editor Jane Gray reviews the demise of Decc and the rise of the Department for Business, Energy and Industrial Strategy.
15th July 2016 by Networks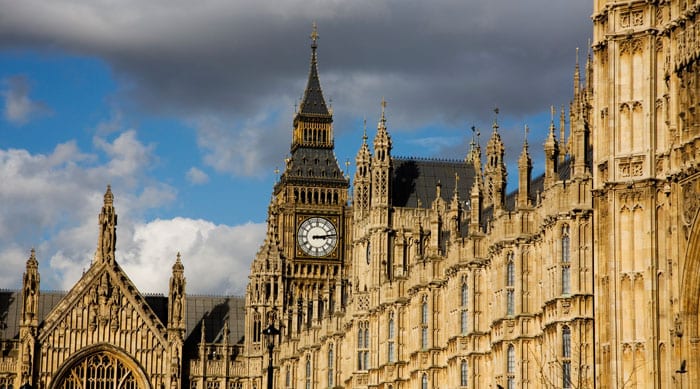 In yet another week of political tumult the Department of Energy and Climate change has met its fate and the Department for Business, Energy and Industrial Strategy (Beis) has risen glorious from the ashes.
Nervous climate change campaigners have responded with irate denunciations of the move. The loss of words "climate change" in a department title, they say, bodes ill for progress on decarbonisation, energy efficiency and emissions reduction.
Should such concern prove justified, the rearrangement of the energy and business departments would indeed be a very bad thing. But in spite of these worries, the creation of Beis does have sound logic.
The restructuring has seen responsibility for skills, including vocational qualifications and apprenticeships reallocated to the Department for Education. Providing employer influence is maintained, this should help do away, once and for all with a two trach education system which devalues vocational talent in favour of academic prowess.
The creation of Beis also responds to years-old calls from the manufacturing industry to see better and more rational alignment of energy policy and industrial strategy in the interests of competitiveness and economic growth. So too, it could help bring more commercial oomph to development of important new markets and balancing mechanisms like demand side response.
Furthermore, there's much to be welcomed in the new secretary of state for Beis. Greg Clark is a former shadow energy minister with, according to one network chief executive, "a strong grasp of the issues" around energy. He has written papers on the UK transition to a low carbon economy and delivered a memorable speech in 2009 covering the economics of tackling climate change, the importance of demand reduction and energy efficiency and the problem of supporting investment.
Another potential plus point for Clark is his history as secretary of state for communities and local government. In a time of decentralising energy systems and when the role of local government in deploying heat decarbonisation strategies is very much in review, a nuanced understanding of the politics, skills and decision making capacity of community and local government structures will come in handy.
All this said, there's no doubt that the restructuring of Decc and the Department for Business Innovation and Skills will throw up challenges and pitfalls for the energy industry – not least energy networks.
There is a great deal of work afoot between Ofgem and Decc to address key enabling factors in our low carbon energy transition. Groups made up of government, regulator and industry representatives have been meeting to discuss measures to facilitate the deployment of energy storage, the requirement for an independent system operator and the future ability of National Grid to finance itself as the projected costs of balancing rise and the cost of grid independence falls.
The disruption must be a blow too, to the authors of the Future Power Systems Architecture project report. With the report due to launch in London on 20 July, they could have done without this fundamental distraction.
The FPSA project chair Dr Simon Harrison told network that this team will swiftly "be urging government to continue its engagement with this important project". No doubt other groups will be equally vocal in fighting for the continuation of their works in progress and, for small technology suppliers, their ability to retain investor interest.
The appointment of junior ministers with nitty-gritty policy responsibility is therefore keenly anticipated, but delays to many projects seem inevitable as Beis merges staff, processes, IT systems and relocates to its new building.
---
Comments
Login on register to comment