Decc offers £1.5m funding boost to heat networks
The Department of Energy and Climate Change (Decc) has offered heat networks have been offered a major funding boost, sharing out £1.5 million between 24 local authorities across England and Wales.
11th March 2016 by Networks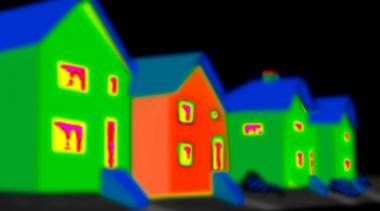 As well as helping to tackle carbon emissions, the 27 low-carbon heat projects benefiting from the money will potentially lower energy bills in local areas, tackle fuel poverty, and create jobs, Decc said.
The heat used by these networks is taken from places like rivers or mine water, biomass, waste or recovered heat. Low-carbon heating is then provided to buildings through a system of insulated pipes carrying hot water.
Decc predicts that such networks have the potential to supply heat to between 14 per cent and 43 per cent of UK buildings by 2050.
Decc has been providing grant funding and expert guidance to support such networks since 2013, and these 27 new heat networks bring the total number of projects to have received government funding across the UK to 190.
The successful local authorities will be offered grants of between £16,750 and £120,600 to help set up their projects. In a related announcement during the 2015 Spending Review, Decc will also provide over £300 million of capital funding to support up to 200 new heat networks.
Energy secretary Amber Rudd said: "Developing more home-grown energy is a vital part of our plan to ensure long-term energy security for our families and businesses. We are determined to do this by backing innovation, in a way that keeps bills down for consumers and creates jobs and financial security for working people.
"The funding we're awarding today is part of that plan – the local authorities being awarded this money have shown that they have the right ideas for providing secure, low carbon energy to thousands of homes and businesses across Britain."
---
Comments
Login on register to comment