Achieving the UK's zero carbon goals should include CHP
Combined heat & power (CHP) offers a wide range of advantages including financial, efficiency, ecological and legislative support
15th March 2020 by barnabyd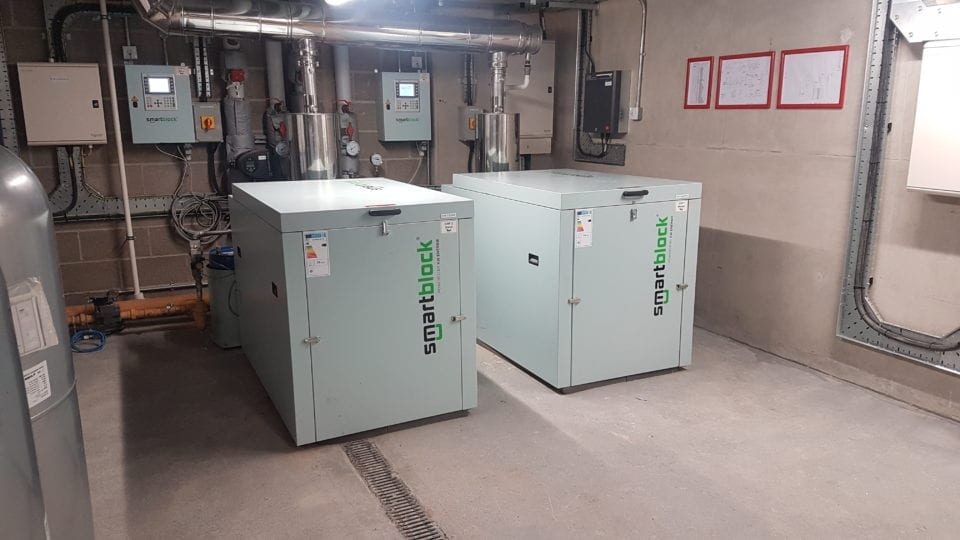 Combined heat & power
The British government is committed to reduce greenhouse gas emissions to net zero by 2050. That's praiseworthy, but it's not clear yet how the country will achieve that goal while also serving the needs of both consumers and industry.
Experts have long called for a switch of government support for gas, coal and oil, to investment in renewable energy, public transport and a nationwide energy efficiency programme.
Divesting from fossil fuels and investing in renewable is of course one way to reduce greenhouse gas emissions. Wind is the lowest cost large-scale renewable energy source, while rooftop solar PV panels are competitive with retail electricity price.
But we shouldn't forget other opportunities, including technologies that help to keep up with the UK's heat demand while using energy more efficiently. This is where Combined Heat and Power (CHP), also known as cogeneration, comes in.
CHP captures and utilises heat that is produced during the generation of electricity, thereby generating reliable on-site electricity and thermal heat energy at the same time. CHP systems often aren't considered a "true" sustainable energy source because they're predominately fuelled by natural gas. But they can be operated with a variety of fuels, including biomass woodchip, wood pellets and biogas (e.g. produced by anaerobic digestion), in which case they are essentially carbon neutral.
Either way, CHP helps to reduce energy consumption and greenhouse gas emissions. It can reduce carbon emissions by up to 30% compared to the separate means of conventional generation via a boiler and power station. And a single appropriately-sized CHP system can lead to energy savings of up to 40%, offering a consistent ongoing reduction in energy costs to due to on-site electrical generation, thus removing the need for third party electrical procurement.
So, why aren't more businesses investing in a CHP system?
A major drawback is that the initial capital expenditure (capex) for a commercial CHP system can be high. This tends to make it prohibitive for smaller scale (non-domestic) installations to be specified and delivered below 16kWe, due to long-term payback periods from the on-site generated electricity.
The Government has introduced a number of fiscal and financial support mechanisms designed to improve the economics of developing and operating CHP plants certified, either fully or partly, as "Good Quality" by the CHP Quality Assurance programme. Tax can also be claimed back on the procurement of large and small-scale CHP systems for use in commercial buildings or district heating schemes. Plus, biomass and other sustainably fuelled CHP systems may qualify for Renewable Obligation Certificates (ROCs), which function in a similar fashion to the feed-in-tariff (FIT) in that they provide an income from the CHP system, depending on metered run hours.
Some providers also offer Power Purchase Agreements (PPAs), which allow the user to install a CHP system with generally no up-front capex cost, as they will engage in an agreed fixed term contract with a funder to purchase the electricity generated on site (via the CHP installed) at generally a lower rate to the energy market costs. This route to market has several benefits as it can fix the energy rate for a known period to aide production costs, reduce the local DNO sub-station demand, and provide a capex-free solution to cogenerate thermal heat and electricity on site.
New sources of heat
The government's search for alternative renewable sources of heat has gained pace after ministers pledged to ban gas-fired boilers from new-build homes from 2025. But that pledge applies only to the domestic sector. There is no such strategy for commercial boilers.
So, what about existing commercial boilers? Retrofitting existing gas-powered commercial boilers with CHP will help save energy and costs, and reduce greenhouse gas emissions in the process.
Here's an example: A factory had an annual on-site gas usage of 600,000 kWh, using thermal heat and annual electricity of 699,000 kWh. The integration of a natural gas fuelled 70 kWe CHP unit into the existing hydraulic circuit was expected to contribute annual fuel cost savings of circa £38,724.00, plus CO2 savings of over 145,091 kg.
The CHP was expected to generate 93% of the site's thermal demand by producing a constant thermal load of 109kWth throughout the working day, keeping the boilers off-line for most of the year whilst generating at least 57% of the onsite electricity demand.
This was only an evaluation exercise, but based on current tariffs a return on investment would be achieved within 24 months, clearly proving that an on-site cogenerating CHP would help to reduce site costs against current grid charges and offer ongoing reduced operating costs.
New Construction and Carbon Legislation Compliance
Carbon legislation compliance in construction is greatly helped by CHP systems thanks to the systems' energy savings and environmental benefits. CHP systems help businesses to meet the CRC Energy Efficiency Scheme targets. And in new buildings in the industrial, commercial, agricultural and public service sectors, CHP can help to avoid the Climate Change Levy, which applies to electricity, gas and solid fuel consumption.
Energy security aspects
CHP systems help to reduce transmission losses from the grid by providing a regular and consistent supply of energy at or near to source. In some applications they can operate entirely off-grid or supplement larger energy demands. This provides exceptional energy security.
CHP is a recognised, sustainable way of generating electricity which can be sold back to the National Grid or used within a private wire network to supply homes and businesses.
CHP used in community energy schemes can assist with planning applications and consent, as well as assisting to meet regional carbon emission targets and support energy reduction strategies.
Optimising fuel use
CHP systems are particularly suitable for sites where there is a need for heating and hot water systems, and in industries that are synonymous with high energy demand. CHP has proved to be incredibly effective in reducing this demand significantly.
Prime sites are, for example, leisure centres and spas, hotels, schools, colleges and universities, oil companies, hospitals and assisted living facilities, as well as residential properties with single point energy centres. The same sites often experience load surges at peak times. Correctly sized CHP units with supporting thermal stores can comfortably deal with these spikes in consumption without sacrificing performance in any way.
CHP systems can be retrofitted without disrupting to day-to-day operations or the need to drastically modify existing hydraulic services.
Businesses are under constant pressure to improve performance while reducing costs. CHP systems fit this brief perfectly – they offer significant cost savings while improving performance, reducing running costs and enhancing energy security. Cogenerated Combined Heat and Power enables today's businesses to play their part in achieving the UK's zero carbon commitment.
Jonathan Passmore, Helec Ltd
---
Comments
Login on register to comment