A pivotal year for the heat network sector
Bindi Patel, head of scheme at Heat Trust, explains why meeting customer service standards is business critical to the heat network sector's future.
17th April 2018 by Networks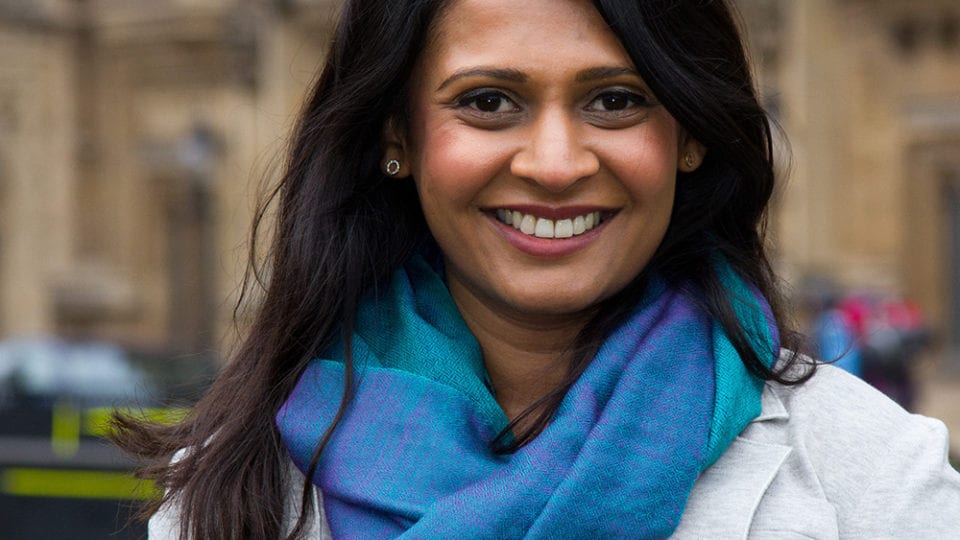 Both the UK and Scottish Governments have highlighted the important role that heat networks will play in the transition to a low-carbon energy system, with the Clean Growth Strategy stating that they could provide between 17-24 per cent of the UK's heat demand.
Dedicated funding schemes have been developed to support new and existing heat networks by both governments and the sector is growing.
But improving customer experiences and ensuring that service standards are met is crucial to continuing that growth and attracting investment for heat networks.
When developing heat networks, there has been a tendency to focus more on the size of networks and the technology used, with the customer experience generally considered towards the end of completing the build. However, the end customer experience is shaped by decisions taken during technical design and therefore, the customer experience must be factored in from the outset.
Customer service standards must be treated as a strategic priority. It is in the interests of the entire sector that consumers have confidence in their heating supply. The industry simply will not grow without the buy-in of those living on heat networks.
Heat Trust was created specifically to address customer service standards in the heat network market and the organisations that register with the scheme are leading the way in ensuring that district and communal heating is part of a customer-centric, low-carbon future.
The scheme, which was launched in 2015 and covers 52 heat networks and more than 33,000 customers, is already having a significant impact on raising standards.
In December 2017, a Department for Business, Energy & Industrial Strategy study into heat networks found that customers living on Heat Trust-registered networks received more comprehensive billing information, and service interruptions were rectified quicker than on sites that were not registered with the scheme.
The Government will feed the results of the survey into the Competition Markets Authority's comprehensive 12-month study into heat networks, which was launched last year.
This will look at whether customers are aware of the costs of heat networks both before and after moving into a property; whether heat networks are natural monopolies; the impact of differing incentives for builders, operators and customers of heat networks and the prices, service quality and reliability of heat networks.
Heat Trust fully supports the scope of the study which aims to ensure that households are getting a good deal. High-profile surveys such as this demonstrate the case for industry-wide standards on customer service and protection.
While great strides are being made, our vision to ensure that all heat network customers have access to dependable heat supplies and excellent customer service depends on engagement with the whole sector.
Heat Trust is currently consulting on plans for how the scheme could work for housing associations, councils and developers, which are increasingly taking on the role of heat suppliers.
Under current rules, heat networks are required to have a Heat Energy Supply Agreement in place with each customer before they can register with Heat Trust. These are not used by all heat suppliers and for housing associations and local authorities, heat arrangements are often captured in tenancy or leasehold agreements.
The new plans would allow existing heat networks that do not use Heat Energy Supply Agreements to register with Heat Trust, providing that they clearly set out their commitments to specific service standards, terms and conditions – for example, by creating a customer charter. Our consultation is currently open, and we are seeking views from as many stakeholders as possible.
Heat Trust believes that all networks should meet and provide monitoring against its standards and this should be a condition of schemes in receipt of public funding. It was pleased to see the Heat Network Task Force recommend a regulatory framework that would see heat networks commit to meeting minimum customer service standards, in its recent report to Government.
2018 is set to be pivotal year for the heat network sector. The full Heat Network Investment Programme is due to launch later this year, the CMA will issue its interim report on its market study and the outcome of the Scottish Government consultation on licensing heat network operators and the draft New London Plan are likely to be published. Government has also committed to respond to the Heat Network Task Force report.
Attracting investment for new heat networks is key to building on this momentum and the industry must work together to proactively raise standards. Heat Trust stands ready to support providers to take that journey.
---
Comments
Login on register to comment