Keeping electricity engineers safe, and comfortable
Field working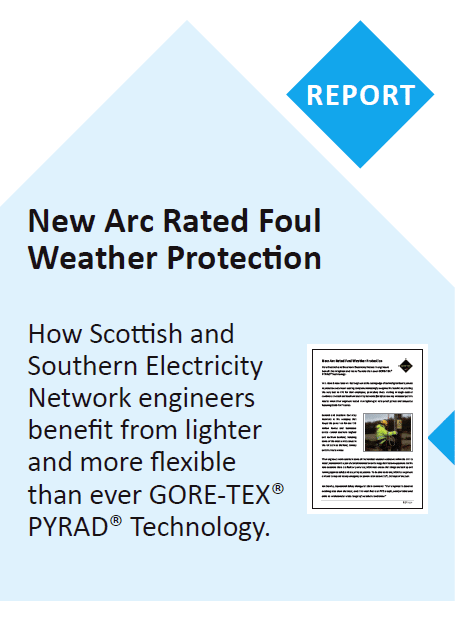 This brand-new special report takes a close look at the daily challenges and risks facing electrical engineers across Britain, with a special focus on safety apparel. The exclusive content includes a case study involving Scottish and Southern Electricity Networks personnel, who operate in some of the some of the most remote areas in the UK such as Shetland, Orkney and the Western Isles, 24/7, 365 days of the year, come rain, snow or shine. The findings include:
new apparel that felt 50% lighter than their existing garments
a new 'soft and flexible' solution, as approved by 75% of engineers
significantly quicker drying times
Discover more, including the latest technologies being developed to keep electrical engineers safe when out in the field, and latest garments available on the market. Download this special report without delay.
Featuring exclusive content from both Bell Apparel and W. L. Gore & Associates (UK) Ltd, published in association with Network Magazine, Utility Week, and Utility Week Live.