Composite is the best alternative to wooden poles
This paper explores in depth the issues and solutions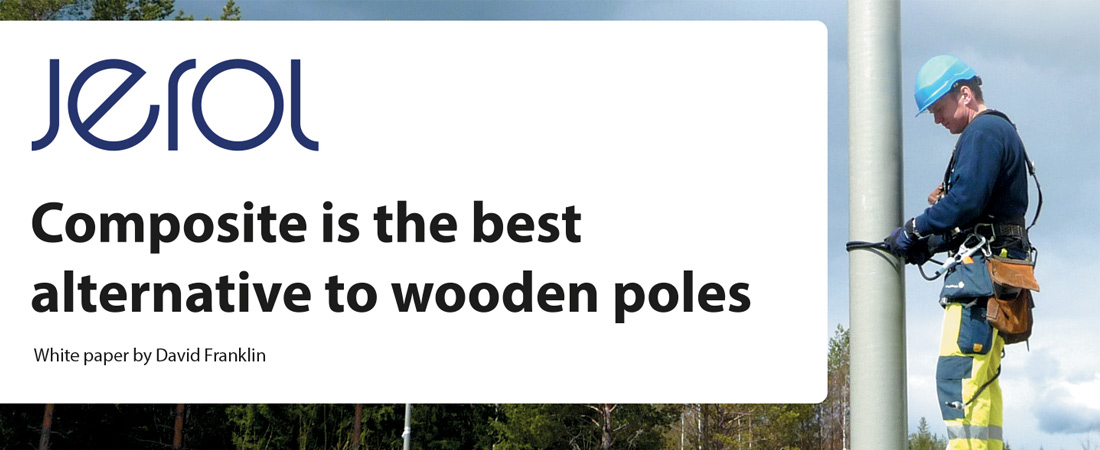 The electricity distribution industry is facing a major problem, as the long-term treatment of wood poles with creosote is increasingly under threat from legislation.
Composite poles are now in the market place, and a study sponsored by the industry, has described them as "the best alternative to wood poles available"
Composite poles offer a clean and long lasting solution, and the properties of Jerol Poles reflect most closely the best attributes of wood poles, whilst offering many advantages.
This paper explores in depth the issues and solutions, and gives a detailed insight into the innovative Jerol Composite Distribution and Transmission Poles.