Is governance fit for purpose?
What is the benefit of enabling frameworks, asks Duncan Botting of Global Smart Transformation
30th August 2017 by Networks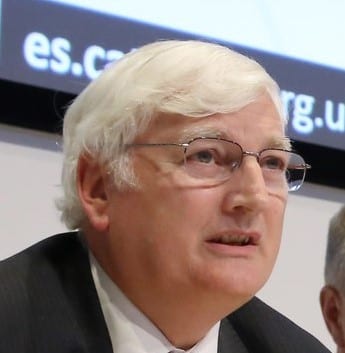 The recent publication of the FPSA2 (Future Power System Architecture) report highlighted the challenge of delivering 35 new or enhanced functions that will be needed by 2030 to manage the whole power system and its interfaces with other grid-edge vectors – such as gas and transport – in the current institutional governance framework. Ofgem's Jonathan Brearley highlighted the challenge to regulators of being able to adapt to the speed of change and the breadth of the transformation now under way.
This point of view was backed up by Craig Lucas, director of science and innovation for climate and energy at the Department for Business, Energy and Industrial Strategy (BEIS), who agreed on the need for flexible regulation: "The policy challenge for us… is to recognise what we don't know and create a policy and regulatory framework which is agile enough to deal with that and also to help us to horizon scan, particularly what the most disruptive technologies might look like in terms of how we not just make policy but also operate the system."
To deal with this challenge, FPSA2 proposes a new concept that has been called enabling frameworks. The idea is to create a new process to deliver agile, inclusive, transparent and iterative learning in a new governance approach, drawing on best practice from other sectors and listening to stakeholders from across our own extended industry.
It was made clear this was not a finished piece of work but required the input of a wider group of stakeholders as we progress along the journey to address the issues raised by Brearley and Lucas.
I will not try to explain the proposals here – the reports can be accessed on the IET or Energy Systems Catapult websites – but as with all new proposals, it raises more questions that have to be carefully considered and answers provided. Indeed, the call to action was for government and regulators to indicate to the wider industry that it backed an industry-led solution to this thorny issue. The wider industry is not likely to embrace it unless it believes that government and regulators are supportive of this type of approach. What is clear is that a consensus is building about the challenge, we just need to build a shared vision on the solution approach.
Meanwhile, the world is still evolving and at a pace that is not slowing. Brexit and the Great Repeal Bill will, if passed, move all EU legislation on to the UK statute book at the date of leaving. EU harmonisation codes are being adopted, technology is being deployed at break-neck speed outside the regulated businesses – blockchain, NEST and HIVE, are all examples of technology that may have a major impact on the regulated environment without any understanding of how this may affect it or the codes that are being adopted. Control and automation is being enhanced by artificial intelligence that is no longer between control room and assets but between machine and machine, with no human intervention. The speed of decision making outside the regulatory ring fence is trumping that going on inside.
The governance we have today was designed for an analogue world that was ordered based on serial human processes. The governance now needs to deal with the human and the digital process speeds. It needs to enable, not control the lifestyles of citizens. It needs to be delivered in a timely manner. As Brearley highlighted, it might not be 100% right but it must be trusted.
When you look at other transformative sectors such as software or the defence industry – yes, this has been transformative – they all have had to change their governance approach. I can already hear many saying "but we are special…we are dealing with critical national infrastructure and safety…", but the very software we rely on for real-time management of our assets has already gone through this transformation and yet we are happy to depend on it.
We have had to incentivise regulated industry stakeholders to deploy new technology, we have even seen the regulator apply its own medicine to itself in the form of RPI-X. Is it time to innovate in our governance approaches rather than provide incremental Elastoplasts to existing governance? At some point we all know that if they are layered on each other, the first always starts to peel off.
Enabling frameworks offer a way forward. It is not complete but it is a great foundation on which to build a new governance approach that is agile, inclusive, transparent and above all iterative to ensure change management is baked into the solution. It is not a route-map, a pathway or another technology solution. It is, however, a process to deliver the solution.
---
Comments
Login on register to comment