Dieter Helm resurrects network-led smart metering argument
Distribution networks should take over smart-metering to correct a "fundamental flaw" in the programme, a leading academic has argued.
28th March 2017 by Networks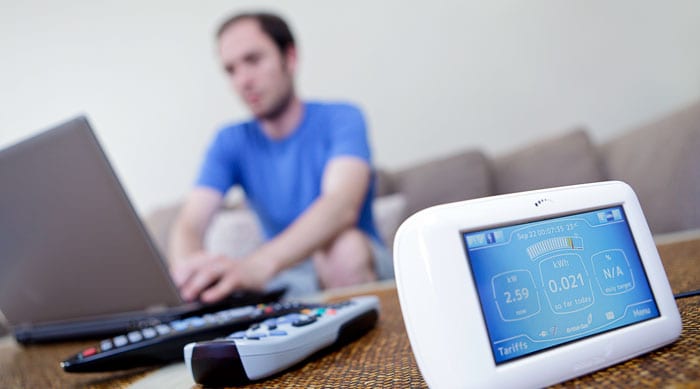 The smart meter programme started out as a good idea but is being "badly implemented", said University of Oxford energy policy professor Dieter Helm. The decision to give suppliers responsibility for the roll out has "dogged the programme ever since".
"Though a great deal of money and time has been wasted on this very inefficiently designed policy, there is still time to change tack to get a better outcome."
The smart meter programme has not turned out as planned, Helm wrote in a new paper: "The energy suppliers are not on course to complete the smart meter roll out by 2020, there are problems with the meters, and consumers are not behaving in the way politicians assumed they would."
Helm explained that consumers "are not switching and the prices are going sharply up as wholesale costs are coming down".
"There is enough evidence of failure already," he insisted. "Now is the time to take stock and reconsider."
Helm said a succession of energy ministers – Ed Miliband, Chris Huhne and Ed Davey – were "obsessed" with switching and therefore opted to give suppliers responsibility for the roll out, rather than distribution networks.
He continued: "This was a fundamental mistake, which no other major European country made. Meters had always been in distribution, for the very good reason that they are an essential part of the network system. This fundamental error has had consequences that now haunt the smart meter programme."
Ministers' fixation on a supplier-led role out was partly based on mistaken assumptions about consumers' feelings towards their energy bills, according to Helm. "Most people are not like ministers," he observed. "They do not want to spend their time checking data from their meters, and they do not want to shop around on the internet for deals."
He added that the "declining importance" of wholesale markets compared to subsidy mechanisms such as the capacity market and contracts for differences means there is "less and less economic value in switching for customers".
Meanwhile, by putting suppliers in the "driving seat", Helm said government has downplayed the system benefits of smart meters. "Yet this is precisely where most of the potential value lies."
His comments ressurect dormant industry frustration with the structure of the UK smart meter rollout. Before the current strategy was set, many argued strongly in favour of a network-led programme which they said could be conducted more efficiently and cheaply.
Helm's criticisms were not limited to the decision to put smart meters in the hands of suppliers. He said the roll out should not have been done in isolation and should have been combined with other meter roll outs and the provision of other digital services such as broadband.
He also questioned why the roll out was not made compulsory. This would have enabled suppliers to install smart meters in a "sequential and organised way".
"Instead they now have to offer the smart meters and see if people take them up. If they don't, nothing happens, other than more and more costs in trying to persuade them through propaganda."
"Though a great deal of money and time has been wasted on this very inefficiently designed policy, there is still time to change tack to get a better outcome," he concluded. "The necessary steps all follow from addressing the first fundamental flaw of the mistake of putting smart meters in supply and not distribution. This should be reversed, and quickly".
---
Comments
Login on register to comment