Need for EV infrastructure highlighted at Utility Week Live
A representative from the Office for Low Emissions Vehicles (OLEV) has set out the types of infrastructure required to support the rollout of electric vehicles.
21st May 2019 by Networks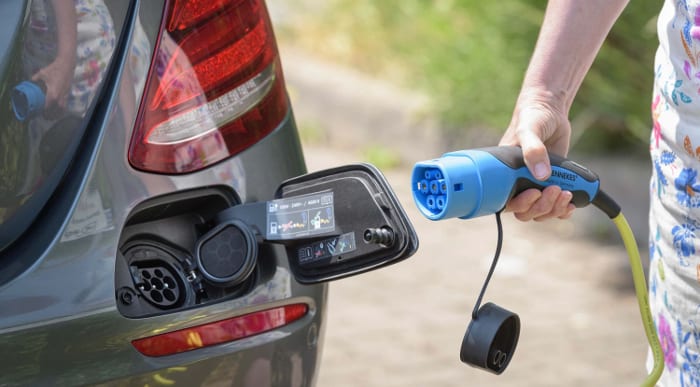 Speaking in a session entitled 'EVs and the decarbonisation of transport' at Utility Week Live today (21 May), electric vehicles policy advisor Olivia Bretherick highlighted the need for rapid charging points to be located at motorway service areas in particular locations across the strategic road network.
She said that this would mean "customers can carry on their journeys" and help to address "range anxiety".
Bretherick told a packed audience in the Network Theatre: "This would give customers the confidence that they can take long journeys. People can have in their heads that they may not be able to make a journey so having rapid charging infrastructure is quite important."
The Office for Low Emission Vehicles (OLEV) is a team working across government to support the early market for ultra-low emission vehicles (ULEV).
Bretherick also updated attendees on the government's Road to Zero strategy which last year set out proposals to install electric vehicle charging points in new homes, business parks and lampposts.
Bretherick noted that the strategy's main aims are to "put the UK at the forefront of the design and manufacturing of zero emission vehicles" and "for all new cars and vans to be effectively zero emission by 2040."
The other speakers in the session were Alasdair Muntz from the Energy Systems Catapult; Mike Muldoon from Alstom UK & Ireland; and Edward Sargent from Pivot Power.
---
Comments
Login on register to comment